You are here:
10 Ways to Add Color to Metals
10 Ways to Add Color to Metals
Every now and then I come across a post in our blog archives that still "WOWS" me. This post on 10 Ways to Add Color to Metals is one of them. It is so packed with great information! Here are 10 ways that you can add color to metals.
---
1. Colorizing Metals with Swellegants
Heather Powers of Humble Beads created an amazing blog post that features Christi Friesen's Swellegants Paints. Within the post, she provides formula for creating each of these amazing finishes.
---
2. Colorizing Metals with PearlEx Powders and Nunn Design Sealant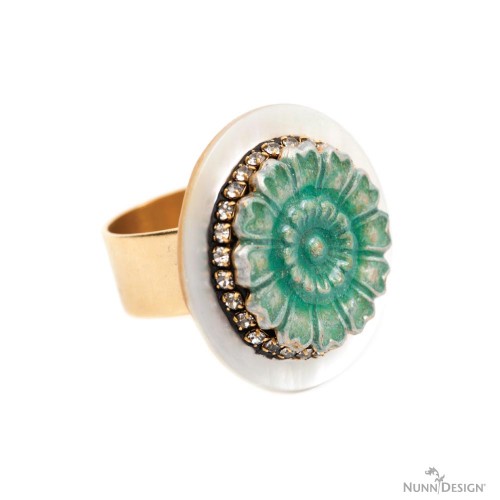 Adding PearlEx Powders and Nunn Design Sealant is an easy way to add interesting colors to metal stampings.
Shop the Supplies:
---
3. Colorizing Metals with Castin' Crafts Opaque Pigments and Nunn Design Resin
Adding Castin' Crafts Opaque Pigments to mixed Nunn Design Resin opens the door to so many possibilities.
Shop the Supplies:
---
4. Colorizing Metals with Nail Polish
A quick and easy way to add color to metals is by adding fingernail polish. Gail Crosman-Moore addresses this in her blog post
---
5. Colorize Metals with Alcohol Inks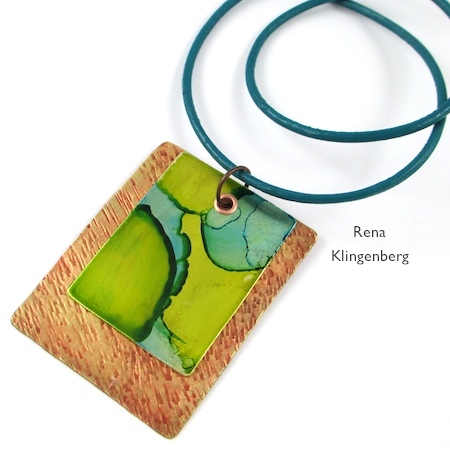 Rena Klingenberg walks you through a tutorial on Jewelry Making Daily's Blog using alcohol inks to colorizing metals. This looks very doable.
Caroline at Blueberribeads Blog also used alcohol inks on her etched pieces. I really like her tutorial using designs that she cuts out of a Silhouette Cameo machine. The lines are so clean on her etching!
---
6. Colorizing Metals with Soft Solder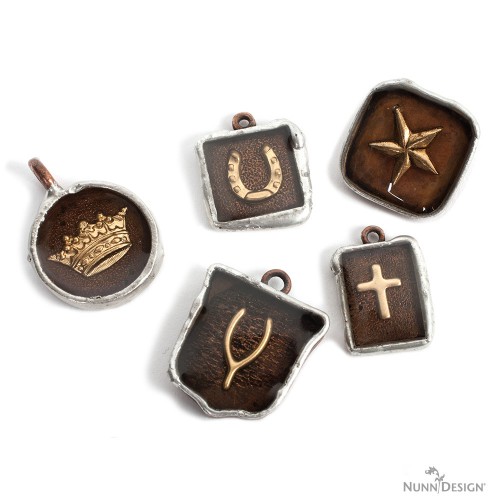 I have been exploring using soft solder on the Nunn Design Copper Findings. It totally works!! I'm totally smitten with soft soldering. To learn more about soft soldering, check out this blog post on Jewelry Making Daily about a new book that Laura Beth just released.
---
7. Colorizing Metals with Heat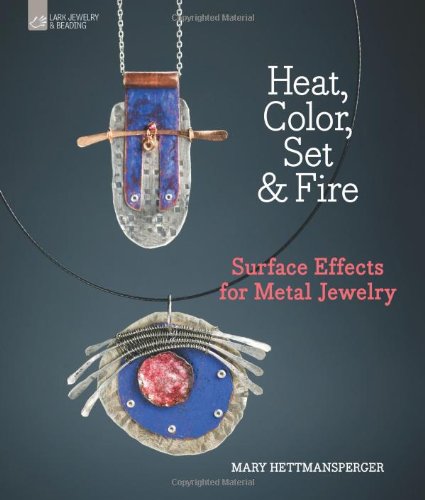 I just took a class with Mary Hettmansperger at Bead & Button. I'm looking forward to getting this book. Mary covered so many great ideas on ways to add color to metals in her class that I was a little panicked that I wouldn't remember!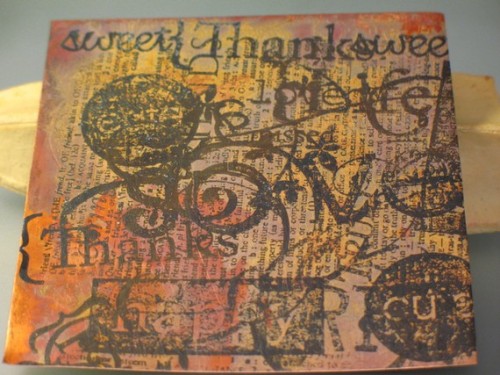 I haven't seen this PDF tutorial that is on sale by Payton Jett, but I sure love the look that she is creating on metals!
---
8. Coloring Nunn Design Resin with PearlEx Powders
Innovation Team Member Stephanie Gard Buss creating this great downloadable tutorial showing how easy it is to mix Mica Powders with 2-Part Resin to create color on resin.
Shop the Supplies
---
9. Colorizing Metal with Colored Pencil
I came across a couple places online that show how to use colored pencil to colorize metals.
---
10. Colorizing Metals with Natural Patinas
Good Grief Girdie creates a patina with apple cider vinegar and sea salt.
---
Shop The Supplies!
To create some of these above techniques, here are some of the products that Nunn Design offers to help you add color to metals.
You may also like to read: