You are here:
11 Mixed Media Charm Bracelets and How to Make Them!
11 Mixed Media Charm Bracelets and How to Make Them!
Over the years, Nunn Design has introduced numerous jewelry making techniques using the products we distribute and create. Although each of the charms created with those techniques offer unique designs that can stand well enough on their own, combining the various techniques together creates stunning mixed media charm bracelets.
Here are 11 examples of mixed media charm bracelets from the Nunn Design Gallery. Click on each of the jewelry images to link to the gallery to learn more.
---

1. Menorquín
---
2.  Nokota
---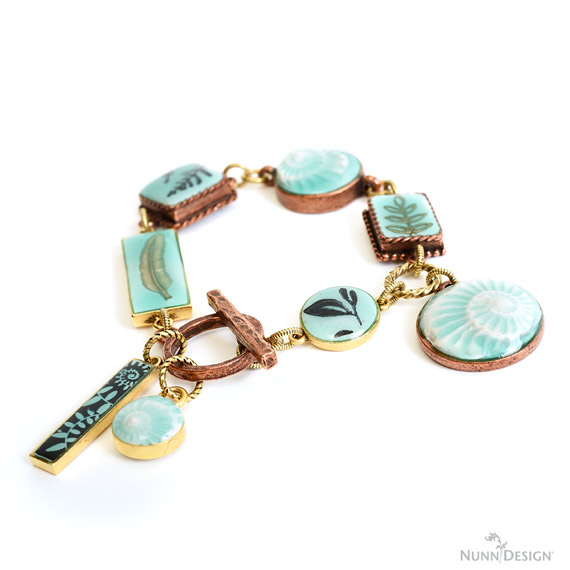 3.  Shaula
---

4. Graffias
---

5. Mahasim
---

6. Girtab
---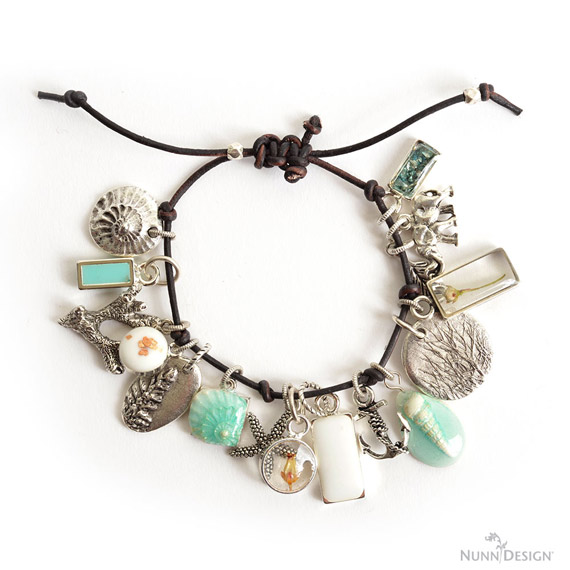 7. Mira
---

8. Hebridean
---

9. Artemisia
---

10. Paris
Take a look at these blog posts to see how students in our 2016 Art Retreat created totally different bracelets using the same findings and techniques.
---

11. Blanc
Visit this blog post to see the many different mixed media bracelets that the students created during the 2017 Art Retreat.
---
Hopefully you have been inspired to combine techniques and create mixed media charm bracelets that are uniquely your own.
You may also like to read: