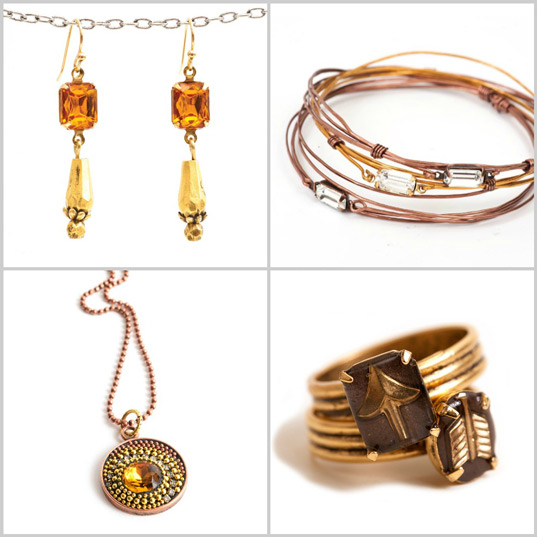 Prong Settings are a small brass setting that is plated in copper, gold or silver. I like to think of Prong Settings as little bezels that allow me to create sweet little accents. Although, we do offer Prong Chatons that fit within the Prong Settings, they aren't just for adding bling.  Here are a couple ways that you could use these little US Made cuties!
---
1.  Wire Wrap a Prong Setting Bracelet Bangle
Use Prong Settings to create accents on these wire wrapped bangle bracelets.
Learn How!
---
2.  Create Accents with Beadcaps and Prong Settings
In this video, I walk you through how you can create an interesting accent with a couple of beadcaps, but I also show how to use the prong settings.
Learn How!
---
3.  Use Crystal Clay and Irregular Shaped Cabochons
Here is a fun way to use the Prong Setting Rings using Crystal Clay and cabochons that might be irregular in shape.  This technique doesn't need to be used just on the rings. 
Learn How!
---
4.  Create Crystal Clay, Brass Stamping and Resin Accents!
In these rings, I used a bit of Crystal Clay in the base of the Prong Setting Ring and then poured Nunn Design 2-Part Resin over the top to create this look. The trick is to bend back the prong settings prior to pouring the resin and then once the resin is cured, bend the prongs back around the cured resin.
Learn How!
---
5.

 

Create a Sculpted Relief!
You can also cut and bend the prongs on the settings to create this sculpted relief look. There are several steps to creating this look, but the effort is worth it!
Learn How!
---
6.

 

Use Colorized Resin to Create Accents.
Here are samples of jewelry where I filled the Prong Settings with Colorized Resin. It's so easy to make little accents, charms and links!  There are so many tutorials and samples of how to colorize the Nunn Design 2-Part Resin on our blog.
Learn How!
---
7.

 

Fill Prong Settings with Beadcaps to Create Interesting Charms.
Here is an example of a bracelet where I used Prong Settings and beadcaps to create interesting accents!
---
8.

 

Add Chatons to Create a Mosaic Look.
All of the Nunn Design Prong Chatons are also on sale!  Here are some examples of ways in which I embedding chatons into Crystal Clay and wrapped Nunn Design Ball Chain and Rhinestone Chain around them to create a mosaic look.
Be Inspired!
Add Prongs Settings as accents, charms, dangles, and links or just as a stand-alone statement. Here are samples to inspire you!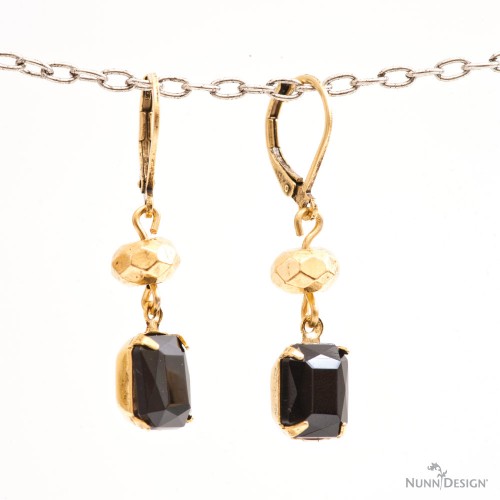 ---
Shop the Sale Supplies!
Prong Settings, Prong Setting Rings and the Prong Chatons to fill them are all 20% off.  Just in time for the holidays!
---

If you enjoyed reading this post, please subscribe to our blog. Here are 10 Reasons Why to Subscribe and a place to do so!