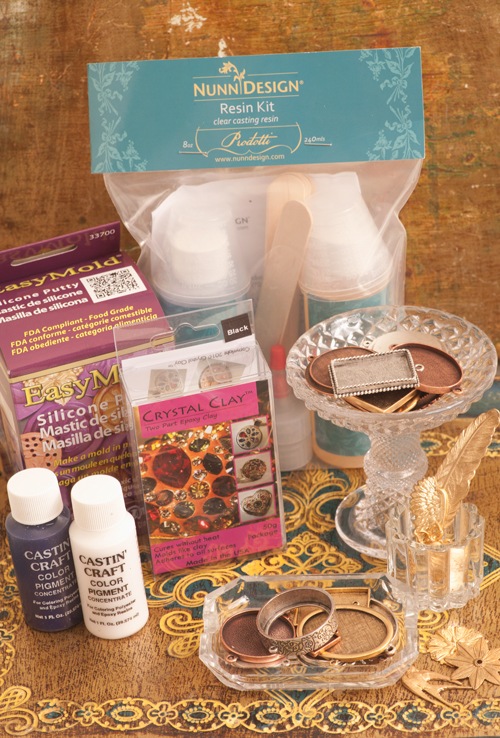 Art Jewelry Magazine is celebrating their 10th year of being in publication. All of us at Nunn Design are happy to participate in Art Jewelry Magazine's celebration through their weekly sweepstakes. To enter a chance to win this great Nunn Design $255.00 retail value giveaway, log onto Art Jewelry's Sweepstakes to participate. http://jewelrycontests.secondstreetapp.com/Nunn-Designs—Art-Jewelry-Sweeps/Enter/ The contest ends November 9th!
This Nunn Design Sweepstakes includes all you will need to create Sculpted Relief Jewelry. Download our Nunn Design Sculpted Relief Tutorial and read up on what all this technique entails. It is super fun and the jewelry you can create is stunning!
Earlier this year we featured this Sculpted Relief technique on our blog, and featured all of the items you would need in our Buy & Try Sculpted Relief.
To shop these items wholesale: Wholesale Sculpted Relief
To shop these items retail: Retail Sculpted Relief
You can't win if you don't enter! Good luck!
---

If you enjoyed reading this post, please subscribe to our blog. Here are 10 Reasons Why to Subscribe and a place to do so!