You are here:
Brags on You!
Brags on You!
So much to brag about this month.  There has been huge movement forward for many of you. Some of you have started up an Etsy store, opened a gallery or tried a totally new technique. Thank you to everyone who has sent in images, emailed me about their brave bold new steps and who were vulnerable in showing new exploration and experimenting.  Well done!
---
Love these mosaic heart necklaces by June Martin of Moth & Twig!
---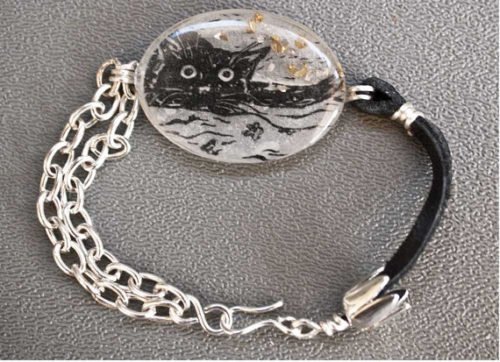 Linda Lohr with Adorned Bear launched her Etsy site! Take a look at some of the great jewelry pieces in her collection.
---
If you haven't already seen the 2017 Nunn Design Winter Collection, Beadaholique created this video walking the viewer through all the fun loot.
---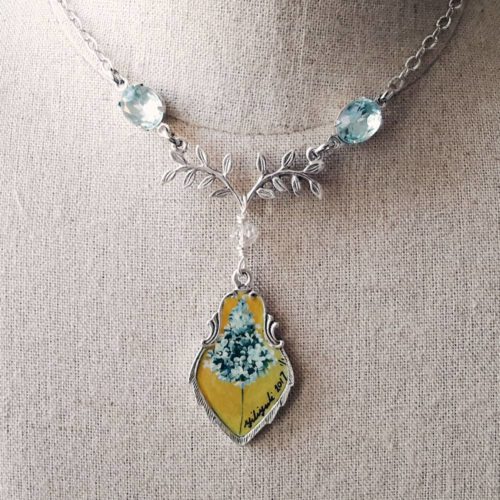 I have been enjoying getting to know the owner of Yili Yuli Artisan Jewellery. Her story of how she began to paint and create jewelry is a lovely one.
---
I
I love how Jolee Jane has been finding creative usages for the Antler Charms!
www.arttakesavillage.blogspot
---
Andrea Bersson has been inspired by our most recent Buy & Try Crystal Points.
---
This email made my day. Gloria wrote about her jewelry making experience and how Nunn Design has fulfilled our mission of inspiring and nurturing creativity.
Hi Becky,
You always say that you want to inspire creativity and provide artists with items to help them. I want to tell you that you have done exactly that for me.

I started making jewelry in the late 90's, beginning with very simple earrings that I sold for $3 or $4 a pair. My skills improved to the point of making complex necklace and earring designs that I sold for up to $100+.

Then, in July 2016 I watched your video on how to embed organics in resin and boom! I was off in a whole new world. I had great success at a local craft show in September and at an open house in November. I finally gained enough confidence to open my Etsy store in December. I have found my niche.

Thank you for your inspiration and encouragement!
Gloria Beachey
Visit Gloria's new Etsy site at: www.etsy.com/shop/GloriBeeJewelry
---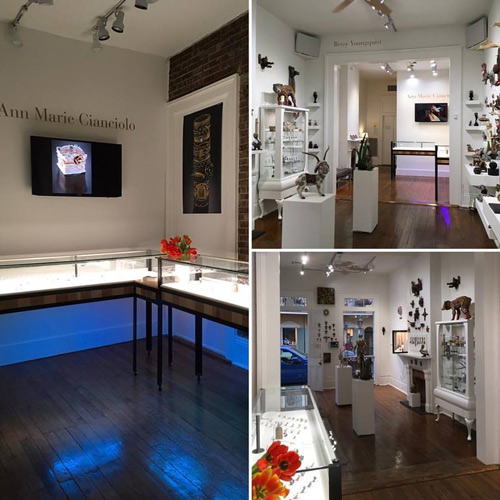 I have never been shy about bragging on mosaic artist Betsy Youngquist. If you have a trip planned to New Orleans, please stop in at Gallery 2 to see some of Betsy's amazing creations. Gallery 2, 831 Royal St., New Orleans LA 70116
---
Let Us Brag on You!
Thank you to everyone for sending and agreeing to be featured in our Brags on You! blog post. If you would like to be featured, please email me at becky@nunndesign.com. Use #nunndesign on your social media with our products so we can find you!
You may also like to read: