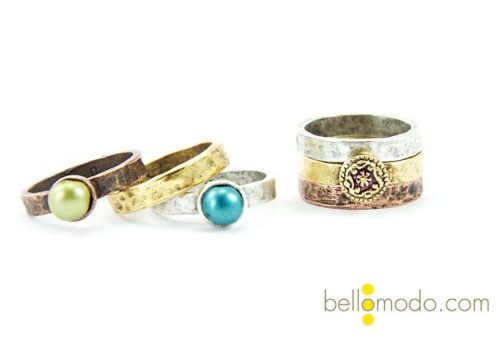 I love these stackable rings that Bello Modo has created. They have a great tutorial on their website walking you through just how easy it is to create these.
---
Be Inspired!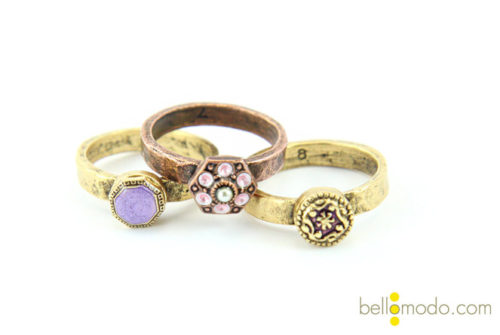 ---
Learn How!
The above tutorial by Bello Modo involves glueing buttons into our Ring Hammered Itsy Circle. Visit these links to see other ways to use the same rings but with epoxy clay or resin.
---
Shop the Supplies!
Do you have fun rings that you have created with the Itsy Bezel Hammered Rings? We would love to see!
---

If you enjoyed reading this post, please subscribe to our blog. Here are 10 Reasons Why to Subscribe and a place to do so!