Flashing June 10-11th, 2015 you will find our Assorted Flat Tag Seconds Pack. With each batch of flat tags that arrives here at Nunn Design, we scrutinize over the quality. Although many wouldn't notice the reason we would set aside a tag as a second….we do. That is why we are Flashing Assorted Flat Tags at a seriously discounted amount.
To shop our Flash Sale wholesale: Current Flash Sale
---
Assorted Flat Tag Seconds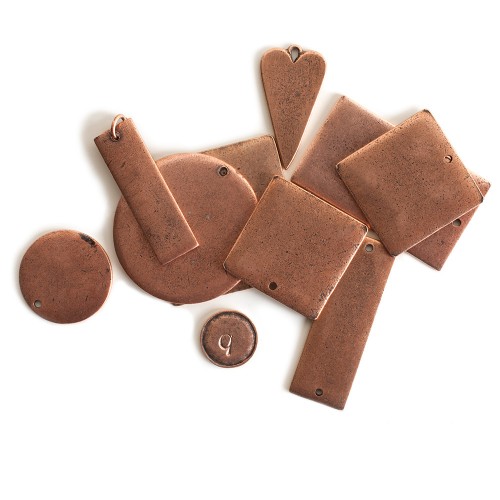 Assorted Flat Tags have 10 pieces per pack. Some of the tags might be stamped on, you see, we test each batch of tags to make sure that the plating is good. These stamped flat tags are perfect for covering with Crystal Clay or Nunn Design 2-Part Colorized Resin. Packs vary in shapes and sizes, but the approximate wholesale value is $7.50 per pack. This is a massive savings. Nunn Design Flat Tags are cast in lead-free pewter and plated with copper, 24k gold or .999 fine silver. All aspects are of flat tag line are made in the USA.
---
Texturizing and Colorizing Epoxy Clay
I must admit, I'm not the best metal stamper. It takes practice, practice, practice, which is something that I don't do enough. As a result, I often mess up and ruin my flat tags. Here are some examples of pieces that I have created where I covered up my boo-boos.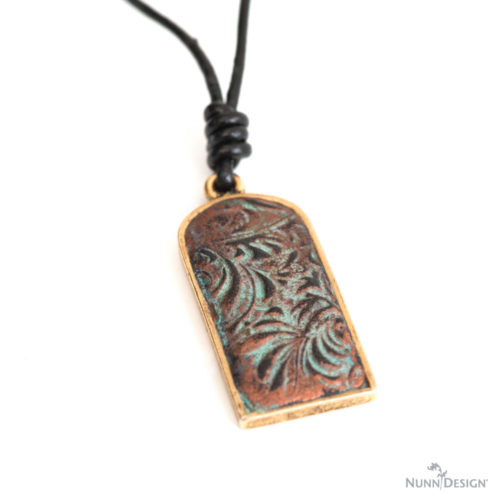 Learn How!
---
Make Sculpted Relief Epoxy Clay and Resin Pieces
In this technique, I created a mold and used the impression to sculpt the epoxy clay. I then colorized the Nunn Design 2-Part Resin with Castin' Craft Colorants. It is a couple of steps, but the results are amazing!
Learn How!
---
Great Faux French Enamel Tags
This is a great way to use up damaged tags. Colorizing Nunn Design 2-Part Resin is very easy to do. After mixing the Nunn Design 2-Part Resin, you only need a small pin-prick of Castin' Craft Pigment to colorize a batch of clear resin. Nunn Design 2-Part Resin is self-doming, allowing you to pour it on to a flat tag and have it dome when it reaches the edge instead of flowing over the sides. You can create an overflow if you apply too much resin, but if you under pour, this is a very quick and easy way to create enamel looking pendants.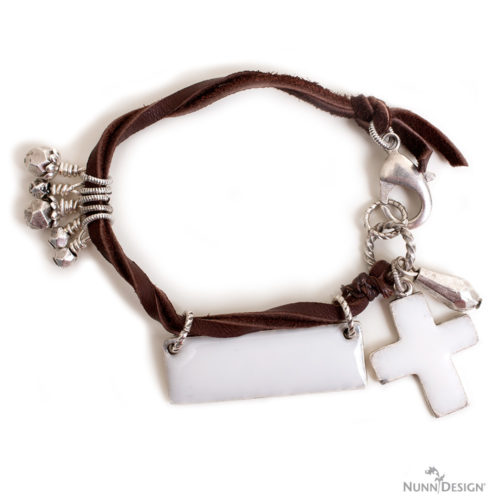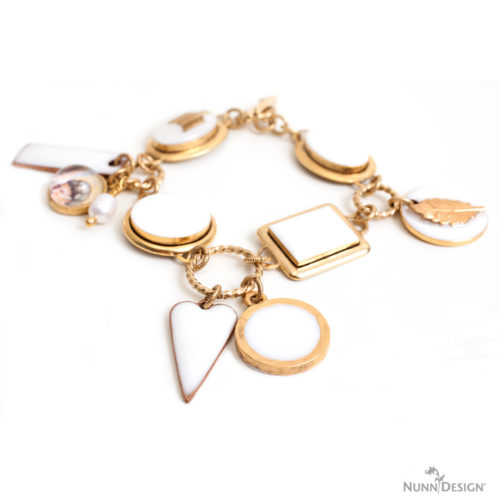 Learn How!
---
Here is how the Flash Sale Works:
Enjoy shopping these items during this limited time Flash Sale of June 10th-11th, 2015.
To shop our Flash Sale wholesale: Current Flash Sale
---

If you enjoyed reading this post, please subscribe to our blog. Here are 10 Reasons Why to Subscribe and a place to do so!