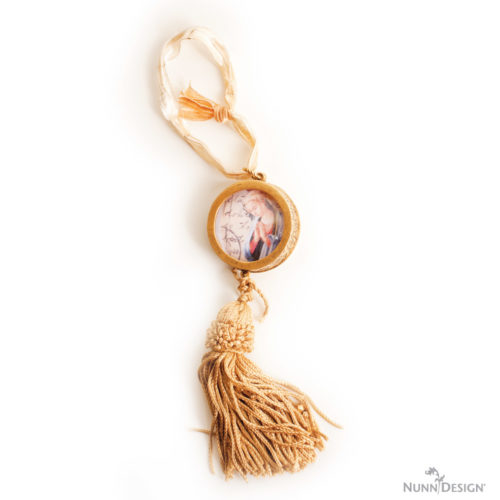 I'm crazy about holiday ornaments. I look year round for unique pieces of art that I can use to adorn my cottage home with during the holiday season. They become treasures that I lovingly store away year after year, only to unwrap and discover all over again.
Here are some ornaments that the Nunn Design Staff created during one of our art days. Click on each ornament to shop the items used to create each piece of hanging art.
Mary Lynn Maloney created this ornament using a Nunn Design Holiday Transfer Sheet and Gel du Soleil. Download our tutorial on Make Your Own Keepsake Pendants-Transfer Sheets with Resin to learn how to create an ornament like this one.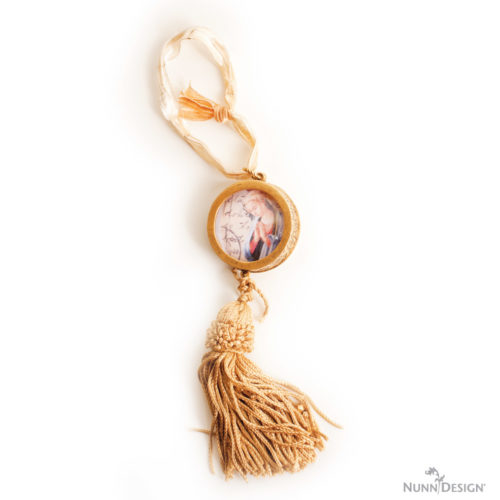 Last week we featured the Nunn Design Open Back Bezels. For these ornaments I used the Grande Circle Open Back Bezel and Patera Glass 32mm Circle with the Raised Tag Grande Circle . The technique of using glass domes with images is very simple and is covered in our Glass Dome Tutorial.
Nunn Design Team Member Haylee Troncone created this lovely by using a Grande Pendant Square with a Patera Glass 24mm Square. The same technique was used as in Juniperus, but for the bling around the edge of the glass, Haylee used a bit of Crystal Clay and Nunn Design Rhinestone Chain. The results are regal and elegant.
Nunn Design Team Member Cheryl Weinstein has a flair for the more contemporary. This ornament reminds me of a snowman with a belly-button. Learn how to add additional holes into the Nunn Design Flat Tags with our tutorial.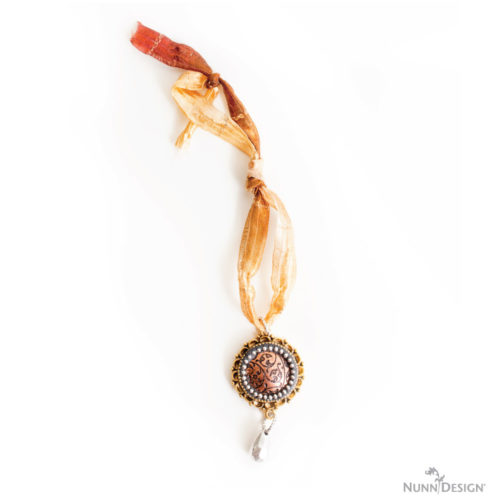 Nunn Design Team Member, Melissa Williamson created this lovely by doming a Crest Tag Small Circle, embedding it inside an Ornate Large Pendant  with some Black Crystal Clay. She then embedded around the inside edge some silver ball chain. The combination of textures and colors makes this ornament something that you'd want to wear!
We would love to see some of the creations that you have made for this holiday season. Please email me at becky@nunndesign.com to show and tell!
---

If you enjoyed reading this post, please subscribe to our blog. Here are 10 Reasons Why to Subscribe and a place to do so!