Memory Wire is nothing new. In fact some could say "I'm so way over that!" One of the pieces featured in this post was from Heather Powers from 2011! But just because something has been out there, doesn't mean it has to be done. Memory wire allows an artist to create fantastic pieces of jewelry that fit most customer's wrists and a great opportunity to let your creative soul have a good time using up extra bits in your bead inventory.
Shop the Memory Wire Flash Sale! Sorry, wholesale only!
---
Be Inspired!
Here is some inspiring ways to mix it up. Instead of just adding on beads, be inspired by some of this great eye candy!
I really like The Joy Moos Collection's combination of colors and ethnic beads.
---
If you aren't familiar with Ayala Bar's work, you are in for a real treat!
---
Ellivira's Bambi Baby Etsy shop has some amazing pieces.
---
Lovely chunks or yum-yums! From Stonecraft on Etsy.
---
Learn How!
Adrianna from Happy Hour Projects has this simple "one-hour" project. I wouldn't of thought of adding leather on like that.
---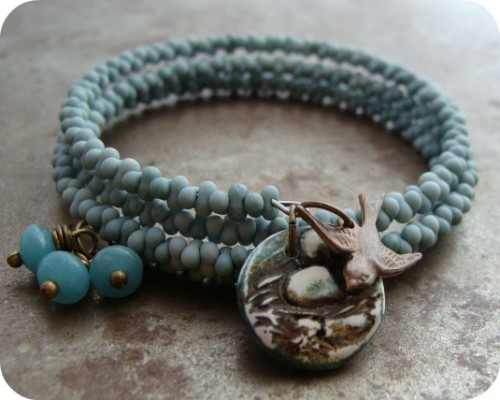 I'm sorry, but Heather Powers could make an old shoe look great! Check out her free tutorial for making Memory Wire Bracelets. It is all in the color combinations and the extra dangly bits.
---
Here is how the Flash Sales Work:
No Minimum Purchase on Flash Sale items.
48 Hour Sale.  Memory Wire Flash Sales starts today and will run through the weekend ending Sunday May 22nd, 2016 at 11:59 pm
No need to place a minimum order of $100.00 on Flash Sale Items.
The Flash Sale Program cannot be combined with other wholesale products. 
Sorry it may be a bit confusing, so email Cheryl at Cheryl@nunndesign.com if you have any questions.
Orders for the Memory Wires will begin shipping by June 1st, 2016.
---
Shop:
I had a great time one afternoon at the kitchen table coming up with interesting bead combinations. Add on a couple charms and wow!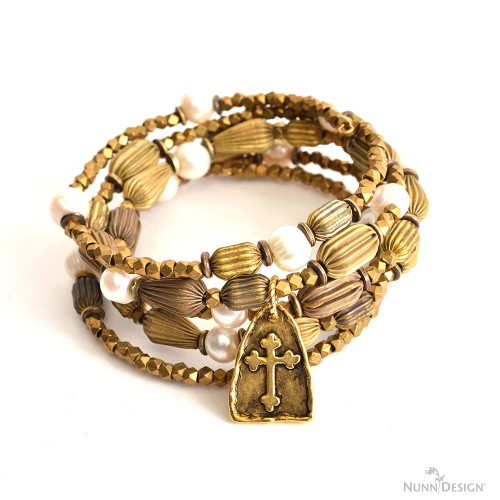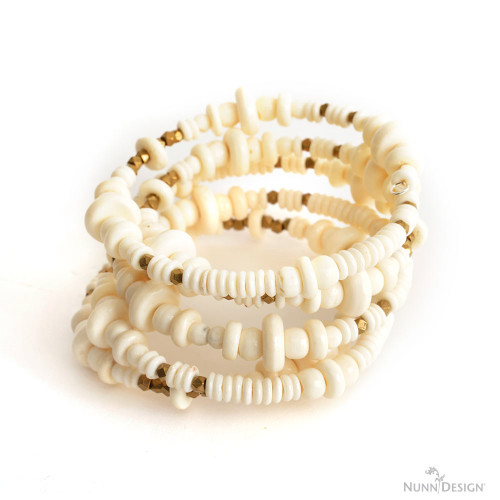 Have fun. Shop the Memory Wire Flash Sale here! Sorry, wholesale only!
---

If you enjoyed reading this post, please subscribe to our blog. Here are 10 Reasons Why to Subscribe and a place to do so!