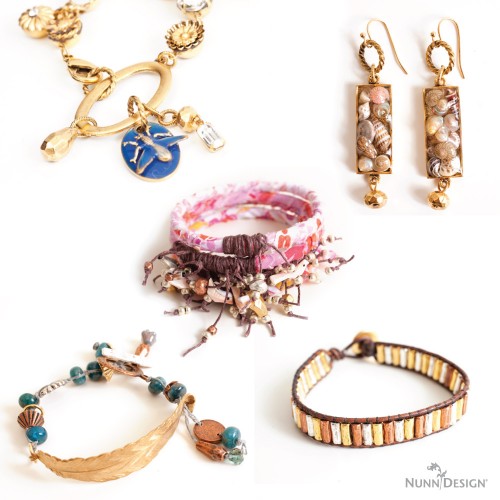 Nunn Design Metal Pewter Beads are cast in lead-free pewter and plated with copper, 24k gold or .999 fine silver. The diameter of the bead's core is large enough to work with a 1.5mm leather cord, which we also offer. Here are some jewelry inspirations using these fun accents. Click on the images to shop the gallery for the items used in each jewelry piece.
Shop Wholesale Metal Beads
---
Elongated simple necklaces like this are very much in style. To create the blackened look on the Metal Bead Faceted Drop and the Jumpring Grande Rope, I used a little black Crystal Clay. It really added to the visual interest to this piece (if I must say so myself).
---
Innovation Team Member, Stephanie Gard Buss knows just how many beads is enough. Fabric wrapped Nunn Design Bangles are tied off with waxed knotting cord for this great eclectic look.
---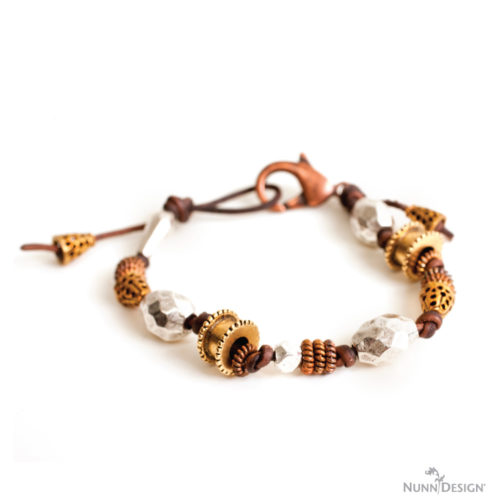 Stephanie also has down the art of mixing metals, texture and styles.
---
Innovation Team Member Marla Salezze has an eye for detail and precision. These Metal Pewter Bead bracelets are to die for!
---
Whether your style is elegant, funky or coastal, the Nunn Design Metal Pewter Beads will add great accents to any finished jewelry piece.
---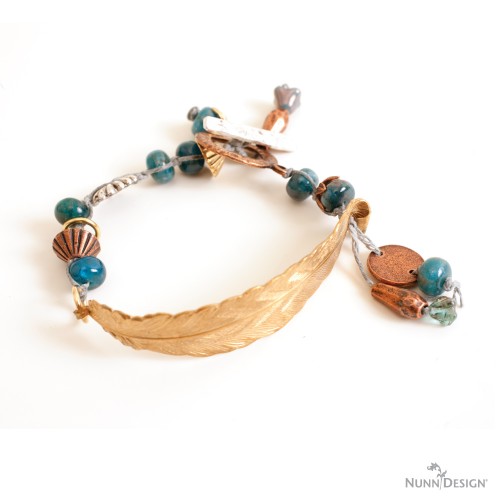 Stephanie Gard Buss again with a great example of mixing varies styles of metals as well as ceramic, glass beads and Nunn Design Metal Pewter Beads.
---
Shop
Shop Wholesale Metal Beads
---
Please subscribe to our blog or like us on Facebook (be sure to interact with our page to continue viewing us in your newsfeed due to the new Facebook policy) to receive notifications weekly about our Flash Sales.
---

If you enjoyed reading this post, please subscribe to our blog. Here are 10 Reasons Why to Subscribe and a place to do so!