Fusion Beads has just posted several new free DIY tutorials using Nunn Design Findings. Log on, get inspired, then take out that holiday list and schedule some creating time!
---
Emerald Queen Bracelet:
http://www.fusionbeads.com/Emerald-Queen-Bracelet


Creating jewelry with epoxy clay is fast and easy. No baking or shrinkage. Epoxy clay dries in 90-120 minutes, allowing you plenty of time to make your creation just right. Create resin cabochons of your own or embed vintage finds as the center focal pieces. To learn the technique behind this great bracelet, download a copy of another similar ring project from our Nunn Design Gallery: Felix.
Products used:
Ornate Mini Pendant Circle (ompc-sb)
Rhinestone Chain 24pp (rc24-sb)
Large Jumprings (Ljrs-b)
Leaf Toggle Bar (ltb-sb)
Round Toggle Bar (rt-sb)
Other: colored cabochons
---
Enchanted Love Bracelets:
http://www.fusionbeads.com/Enchanted-Love-Bracelets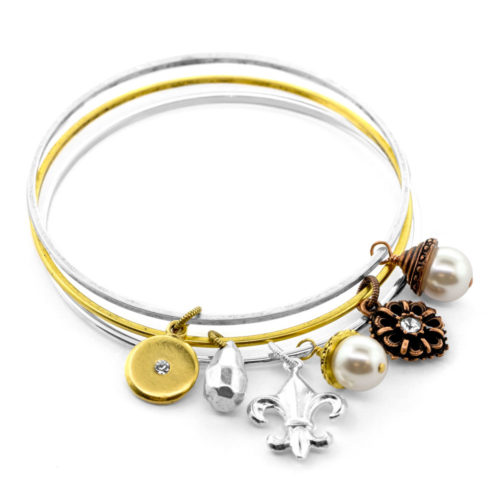 Bangles! Bangles! And More Bangles! Have you heard me talk about BANGLES? Besides the fact that they are quick and easy to create, they are super fun to wear and there is just something about the jingling that makes me feel all girlie-like.
Products used:
Bangle Bracelet Dome Small (bbds-sb)
Bangle Bracelet Flat Large (bbfl-gb & bbfl-sb)
Small Delicate Cable Chain (sdcc-gb)
Fleur Charm (flcss-b)
Flower Charm Crystal (flccc-b)
Bead cap 9mm Sea Spire (bc9ss-gb)
Bead cap 9mm Coral (bc9c-cb)
Headpins (hpg-b & hps-b)
Jumpring 6mm Textured Circle (jr6tc-gb, jr6tc-sb, jf6tc-cb)
---
Twistin' the Night Away Earrings:
http://www.fusionbeads.com/Twistin-the-Night-Away-Earrings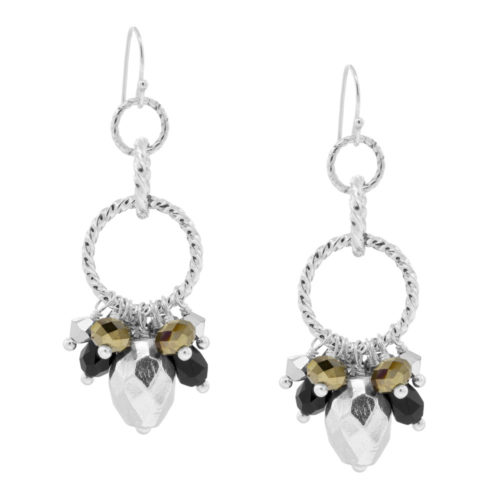 Aren't these just divine? Basic skills are all you need to create simple elegant projects such as these dangly lovelies.
Products used:
Earwires (ewss-b)
Jumpring 9mm Textured Circle (jr9tc-ssb)
Jumpring Rope Large (jrlr-ssb)
Jumpring Rope Grande (jrgr-ssb)
Headpins (hpss-b)
Metal Bead Faceted Barrel (mbfb-ssb)
Metal Bead Faceted Round 4mm (mbfr4-ssb)
---
---
Shop Nunn Design Wholesale
Nunn Design has been supplying jewelry artists with findings for over 20 years. Shop wholesale jewelry findings for creative jewelry makers.
Shop Nunn Design!
---
How to Purchase Wholesale?
If you are interested in becoming one of the many designers who trust their jewelry to Nunn Design Findings, please join us by registering to become one of our wholesale customers!
Please visit our Where to Buy Page for a listing of online stores that sell Nunn Design Findings retail.
---

If you enjoyed reading this post, please subscribe to our blog. Here are 10 Reasons Why to Subscribe and a place to do so!