That time once again to brag on you guys! It is such a pleasure! Thank you to everyone for sending in all these great projects!
---
Former Innovation Team Sharon Borsavage had this great piece featured in Jewelry Stringing Magazine this month. I love this!!!
---
Fusionbeads.com has a whole section of inspirational tutorials on their site.
---
I really like how Rachel Zaimont included an iron screw eye pin into her Chucky Labradorite Ring.
---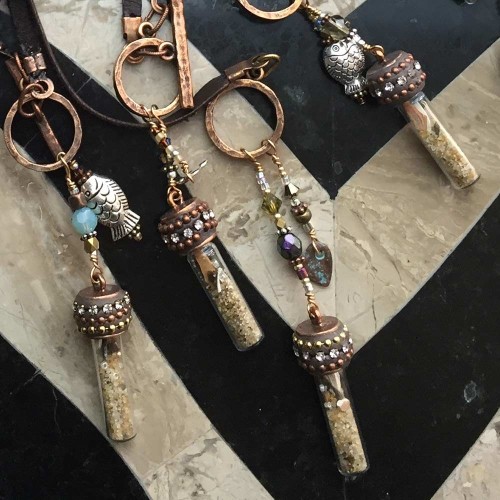 It is fun seeing Pam Kossman's jewelry line come together.
Email Pam for more information at pgkossman@aol.com
---
Susan Reeks of Widows and Orphans is creating some interesting chains for her vintage finds.
---
Lisa Yang did this fun tutorial for her blog.
---
Lisa Yang also created this Coil End Leather Charm Bracelet.
Lisa Yang's Jewelry Blog
Beadwork Expert at About.com
---
Pearl at Beading Gem created this tutorial for how to incorporate pressed flowers into your resin.
---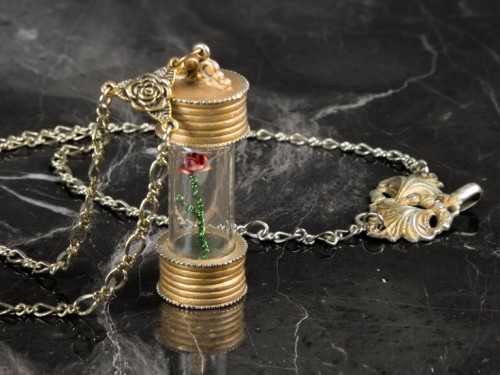 There are several fun new tutorials up on Artbeads that incorporate Nunn Design bits.
---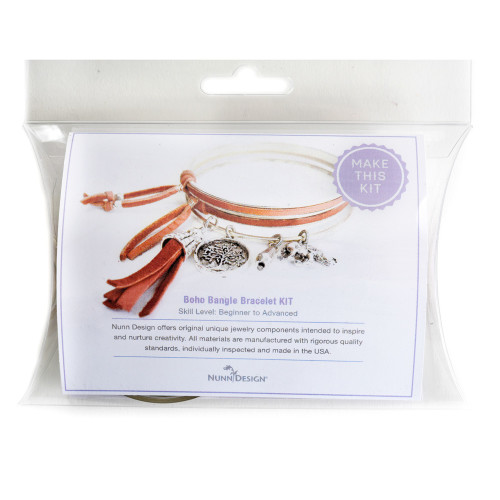 Alright, this is a brag on me. This was a project that was featured last issue in Step-by-Step Wired Jewelry Magazine.
We have the kit available now on our website both wholesale and retail.
---

If you enjoyed reading this post, please subscribe to our blog. Here are 10 Reasons Why to Subscribe and a place to do so!