Nunn Design has been a distributor of Silver Creek Deerskin Lace for over two years now. All of us at Team Nunn enjoy designing with this soft and diverse medium.
Deerskin Lace is harvested here in the USA from Northwestern Deer. Hides are tanned and cut into continuous strips of 3mm (1/8" wide) and 5mm (3/16" wide) in lengths of 50 feet per spool.  Nunn Design offers the Deerskin Lace in Chocolate, Black and Saddle, with colors varying slightly from hide to hide. Other colors are available but require a special order request. If you are interested in purchasing other colors contact Cheryl at Cheryl@nunndesign.com.
---
Be inspired!
Be inspired by these leather pieces below. They are grouped by the techniques that were used in their creation. Enjoy!
Get Knotty:
Get Knotty with your leather by tying the leather into knots to fasten together and hold metal beads for leather.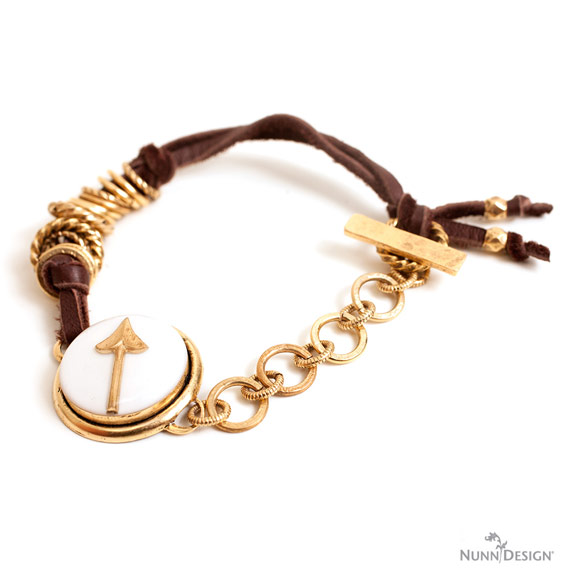 ---
Tie One On:
Poke a hole in your leather and thread leather cord through it and around it to fasten it!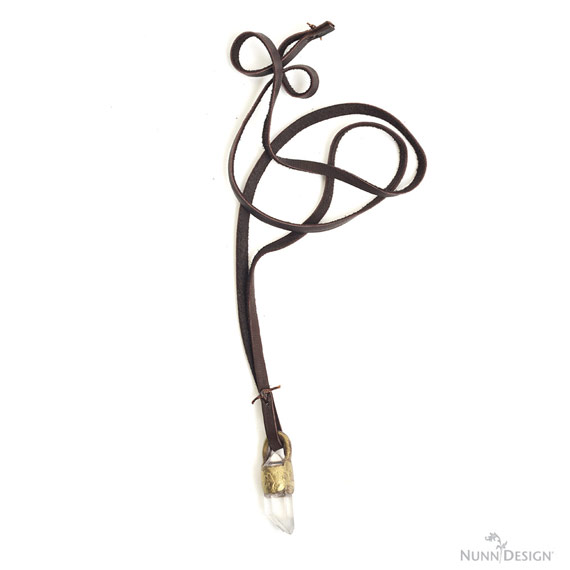 ---
Micro Screws:
Similar to making a hole in the Tie One On Technique above, but instead you are using micro screws for a more contemporary look.
---
Ribbon Connectors, Leather Connectors or Wire Wrapped
Use Ribbon Connectors or Leather Connectors to fasten your leather to your metal components or toggle bars and rings. Or just wrap some wire around the leather to fasten it. So many possibilities!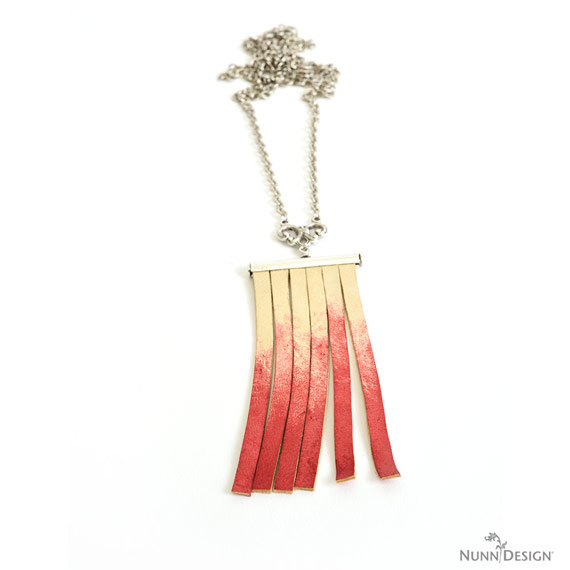 ---
Braid It:
Braid your leather and fasten it together with ribbon connectors and a little glue!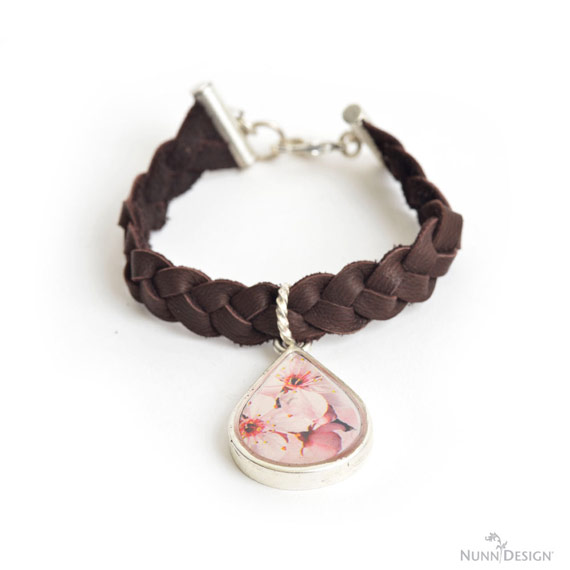 ---
Make Tassels:
Who doesn't love tassels? Leather tassels add a nice accent of texture and movement to your work.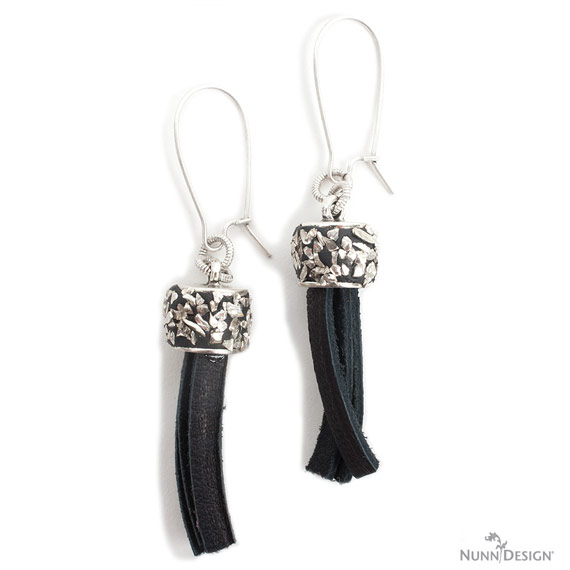 ---
Mix Your Techniques Or Create New Ones:
Poke holes in leather and string together with metal beads for some cool leather stacked earrings! Or throw all your techniques together for a braided, knotted, tied, glued, wire wrapped and leather connected beauty!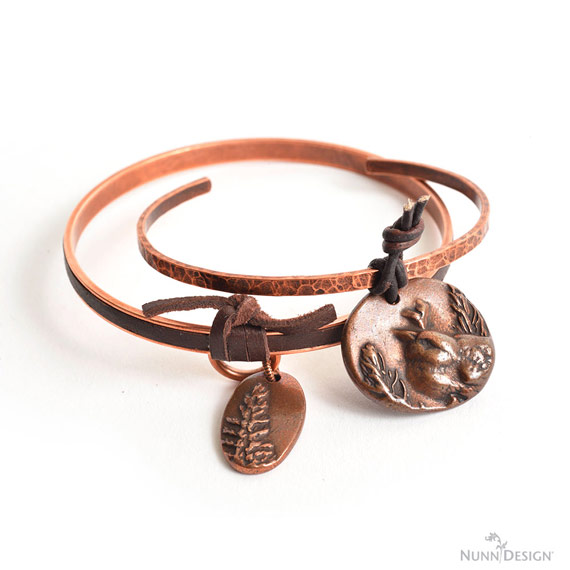 ---
Learn How!
Check out these tutorials to learn the majority of techniques seen in the inspiration above.
---

Kim, of Made in a Day Blog, created this fun tassel bracelet tutorial.
---
Shop Deerskin Lace Supplies:
Shop Supplies RETAIL:
You can shop Deerskin Lace from our Buy & Try Deerskin Lace Program.
shop now! > Buy & try – Deerskin lace
Shop Supplies WHOLESALE:
Have you designed with Deerskin Lace? What pieces of jewelry have you created? We'd love to see!
---

If you enjoyed reading this post, please subscribe to our blog. Here are 10 Reasons Why to Subscribe and a place to do so!