Join us for the Nunn Design 2020 Spring Semester Starting March 12th!
Our 2020 Spring Semester will begin March 12th and we would love for you to join us by registering today!
Here is a preview of the 5 online classes that we will be featuring. If you are interested in joining us, please make sure to register! We'd love to hold a seat for you in class!
---
Class 1: Crystal Clay and Gilding Flakes
March 12, 2020
---
Class 2: Crystal Clay, Rubber Stamping and Colorized Resin
March 19, 2020
---
Class 3: Sculpted Crystal Clay with Colorized Resin
March 26, 2020
---
Class 4: Colorized Resin with Jacquard PearlEx Powder
April 2, 2020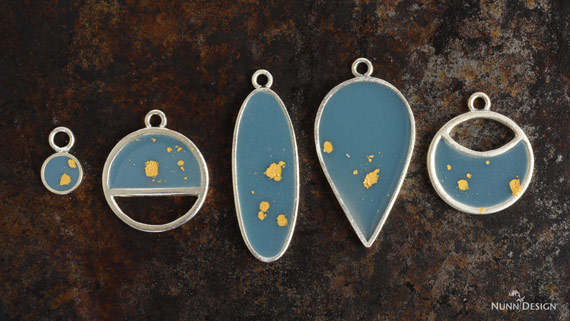 ---
Class 5: Colorized Resin with Gilding Flakes
April 9, 2019
---
Get Notified of Next Series of Online Classes!
If you would like to know when our next series of online classes will begin, please sign-up to be notified. All class supplies are available both wholesale and retail. Classes consist of tutorials and videos that can be viewed at any time.
Yes! Please Notify Me when Future Classes are Available!
---

If you enjoyed reading this post, please subscribe to our blog. Here are 10 Reasons Why to Subscribe and a place to do so!