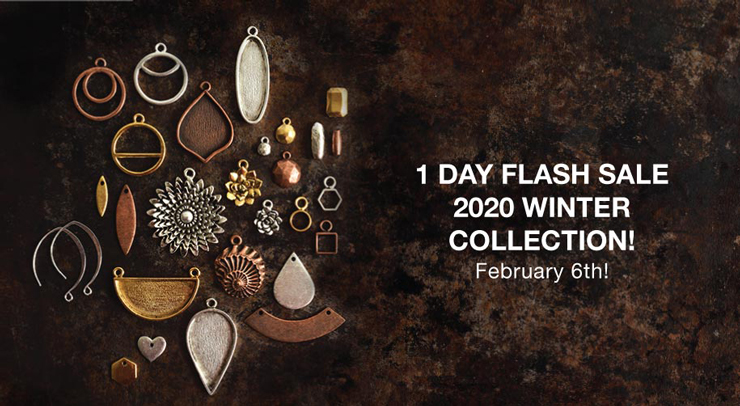 The Nunn Design Flash Sale Program is offered throughout the year to entice our wholesale customers to collaborate with us on product development and to encourage them to shop our newest collections. Register now to become a customer of Nunn Design.
The 1-Day Flash Sale of our 2020 Winter Collection is February 6th! In this flash sale we have new Flat Tags, Bezels, Open Frame Pendants, Earrings, Earwire, Charms, Metal Beads and Bangles!
Watch videos on all the 2020 Winter Collection items here!
No products were found matching your selection.