Organics & ND Resin in Open Back Hoops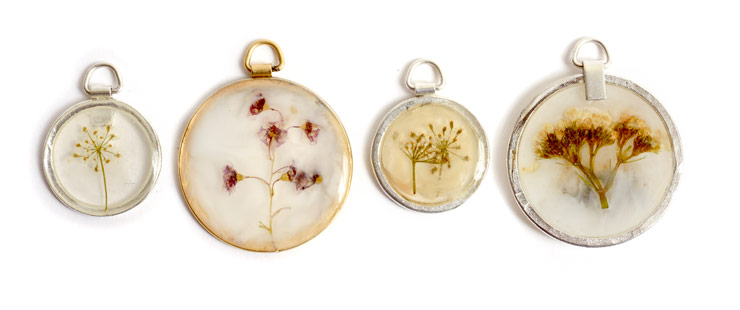 Class 3: Organics & Nunn Design 2-Part Resin in Open Back Hoops
Using hoops, as opposed to bezels, is a fun way to create organic resin jewelry. In this class you will learn:
How to preserve and use organics within resin
How to use open back hoops with resin
How to mix Nunn Design 2-Part Resin
How to drill resin or apply a hinged bail
The "2019 Fall Semester Class Kits" include all the findings (in either a gold or silver plate) that you will need for all 4 classes. The "Technique Class Kit" which includes all the technique items for all 4 classes is also available. If you are only interested in a few classes, not all of them, you can shop the class findings packs individually and the technique supplies ala-carte.
Visit Class Tutorial: Class 3: Organics & Nunn Design 2-Part Resin in Open Back Hoops
Watch Fast Video: Fast Video | Organics & Nunn Design 2-Part Resin in Open Back Hoops
Watch Full Tutorial Video: Organics & Nunn Design 2-Part Resin in Open Back Hoops