We have once again been operating with all of our systems full steam ahead preparing for our latest product launch – the 2016 Winter Collection. This newest collection launches January 7th, as in 2 days time.
Over the next couple of weeks I will be going into more detail about each of the new items and bringing you inspiration to support it all. But for starters, here is a sneak peek!
---
Connector Bar Arrow & Toggle Bar Arrow
All of our arrow charms are still going strong for us, so we've added in some connectors and toggles to round out the collection.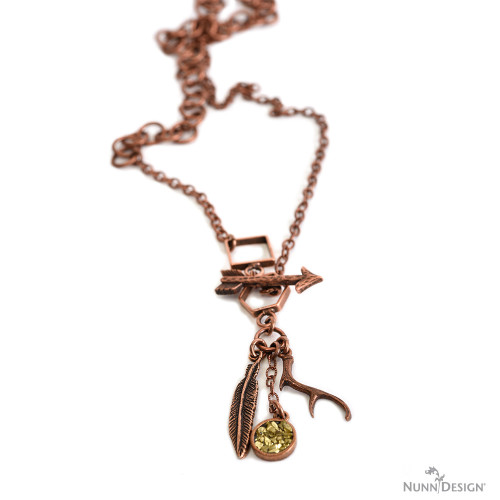 ---
Itsy Flat Tags
Oh, these are just too cute. The Itsy Flat Tag Collection is designed for metal stamping, yet stands along as a charm in itself.
---
Wire Frames
Wire Frames are probably my favorite item from this collection. There are so many things that you can create with these little pre-made wire frames. Stay tuned for more inspiration to come!
---
Itsy Spiritual Charms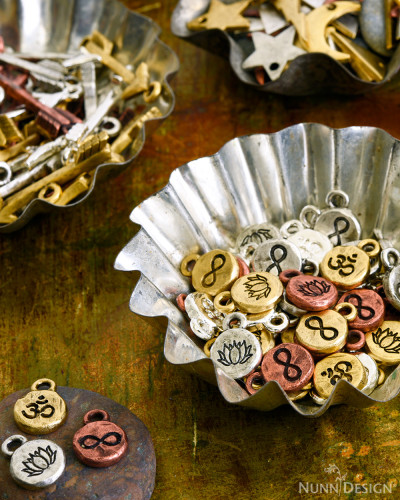 Still loving this itsy size! They might be small, but they pack a powerful design element to any jewelry piece.
---
Strand Reducers
You might recognize these strand reducers from a Flash Sale that we offered last year. All of us here at Nunn Design are enjoying designing with them.
---
Itsy Keepsake Pendants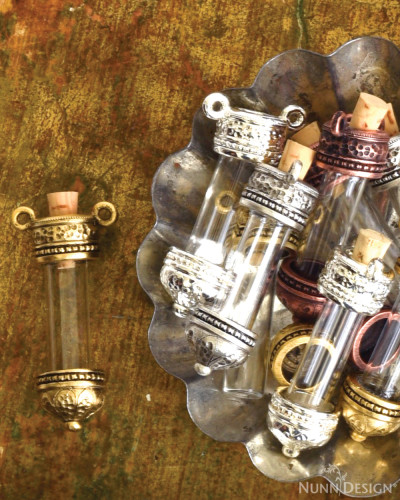 Itsy Keepsakes Pendants are a fun and quick way to add a customizable element to your jewelry design. Offer them blank and let your customer fill them with personal treasures, or create a custom keepsake that is uniquely theirs.
---
Channel Bangles and Cuffs
If you haven't added bangles to your jewelry selection yet, you are missing out. Bangles have continued to be a very strong seller for us and we anticipate that these new items to be no exception.
We look forward to hearing from you about this new collection. Even more so, we look forward to seeing what you design with them! Get ready to shop the collection when it launches on Thursday, January 7th, 2016!
---

If you enjoyed reading this post, please subscribe to our blog. Here are 10 Reasons Why to Subscribe and a place to do so!