Last week we shared Epoxy Clay and Gel du Soleil Inspiration, and then had our Faux Porcelain Giveaway. We asked you which technique that you were most excited about; Rubber Stamps & Gel du Soleil or Transfer Sheets & Gel du Soleil, and here is what you said.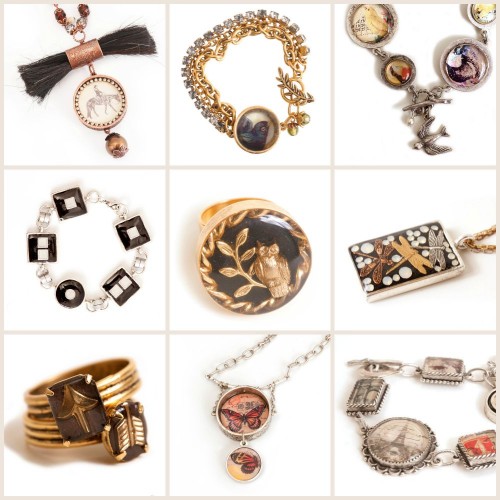 Joan Wescott, thanks for your comments and compliments!
I am very excited and in awe of the use of rubber stamp faux porcelain look! Way cool and fairly easy technique I think to do! This look with the black with white and White on black can combined with multiple things!!! another "hot" inspiring technique design by Nunn Design! I will be tooting your horn again! Can't wait to be using it:)!!"
Kate Hardy was inspired by our arrow brass stampings for Hunger Games jewelry.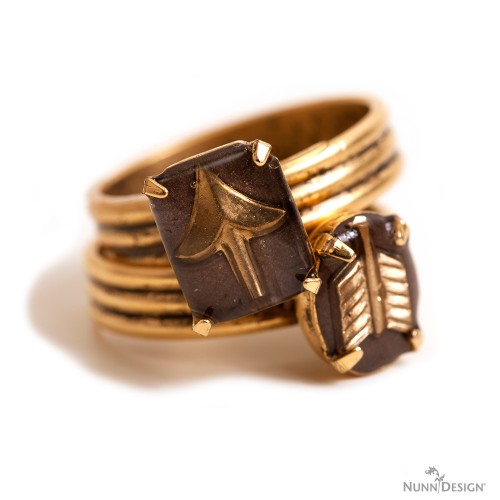 I really love the faux porcelain ring with the arrows as a gift to create for my step-daughter, who loves Hunger Games. The transfer sheets with gel du soleil are also at the top of my list."
Speaking of Hunger Games jewelry, we don't have the mythical Mockingjay, but some of our other bird brass stampings could do the trick.
---
And the Winner is…
Thank you for your comments and entries. So, who is the lucky winner? After assigning all the comments a number and using a random number generator, the random winner picked is…Cheryl S! Congratulations!
---
Share with us!
As always, we'd love to see what you create with your Nunn Design findings! Please email us at becky@nunndesign.com!
---

If you enjoyed reading this post, please subscribe to our blog. Here are 10 Reasons Why to Subscribe and a place to do so!