Meet the Maker
I love it when I'll be "hearting" away on Instagram and come across one of our customers that is posting really beautiful resin jewelry! That was the case when I came across Shannah of Hello Dear Handmade. Let me just say, I spent a lot of time "hearting!"
I really had to hold back on the images I included in Shannah's artisan feature because there were so many pieces of resin jewelry I was crazy about. Shannah definitely has a look and a style that just states "cool."
Her resin color choices, her beautiful arrangement and placement of organics in the resin, her compositions of her photography all make for such a brand statement!
I caught up with Shannah before her two children arrived home from school and peppered her with a couple questions.
Meet Shannah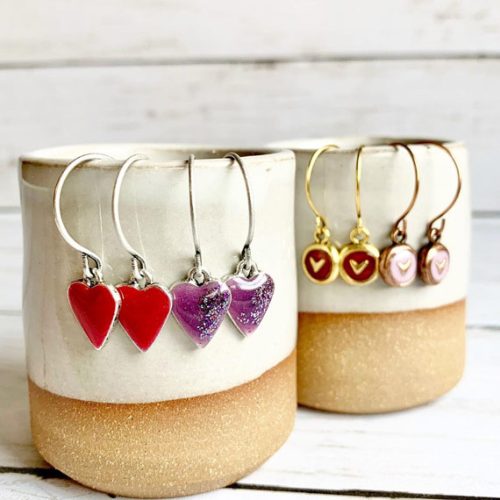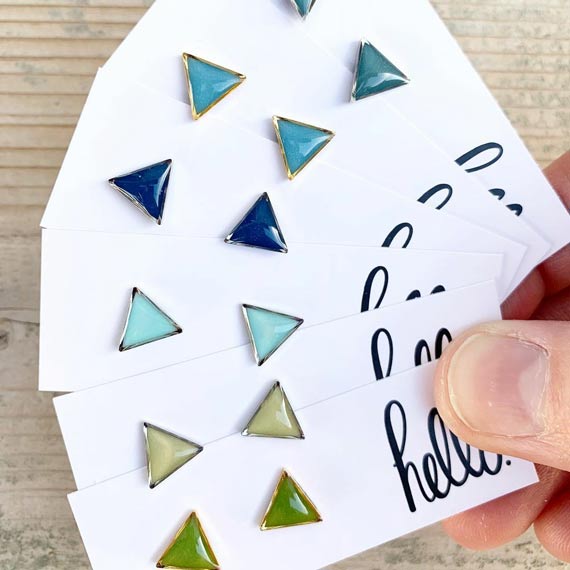 Becky: You have such an eye for color and composition. Where did you learn these skills?
Shannah: Thank you! I have always loved making things and used to be interested in interior design but jewelry kept calling. My Gramma taught me to cross-stitch when I very young and picking out thread colors was my favorite part. A lot of this has been learning as I go and from trial and error. I've learned a lot these past couple years about mixing colors to achieve what customers specifically request. I enjoy the process so much!
Becky: How long have you been making jewelry, resin jewelry in particular?
Shannah: I've been making jewelry since I was young (I started by making seed bead necklaces and selling them on consignment as a teenager), but I didn't start using resin until spring of 2015. I watched a lot of YouTube videos and read tutorials and made a LOT of mistakes. And loved every minute.
Becky: Please let me tell people that Nunn Design inspired you in some way? Did you watch any of the Nunn Design Resin Videos or read any of our tutorials about colorizing resin and using organics?
Shannah: I have watched Nunn Design Videos and wish I had had them more in the beginning. The constant expansion of the Nunn Design settings keeps me on my toes and wanting to create new things. I have a hard resisting any new settings you come out with.
Becky: You have a real cohesive look to your jewelry. How did you come to that place in your jewelry-making career?
Shannah: I think the more I let my real-life interests guide my jewelry, the more everything came together. Nature is a huge part of that; the dried flowers, mountain pieces, shell designs and rock pieces are all very personal to me.
Becky: What is your primary form of selling? Etsy? Instagram? Markets?
Shannah: The only social media outlet I use is Instagram and I credit it for helping give my Etsy a push. The key to really turning this into a business has been making connections face-to-face at markets. I've met some of the neatest people. It's amazing how much people will open up when they realize I make memorial/keepsake jewelry. It's been overwhelming in the best way to to do that for people.