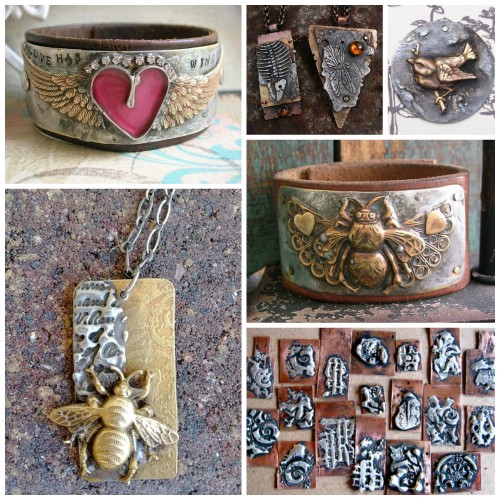 The duotone metal trend has been heavily on the rise this past year. What isn't there to love about it! I am especially attracted to the raw look of melted solder and brass. Here are some of my favorites.
---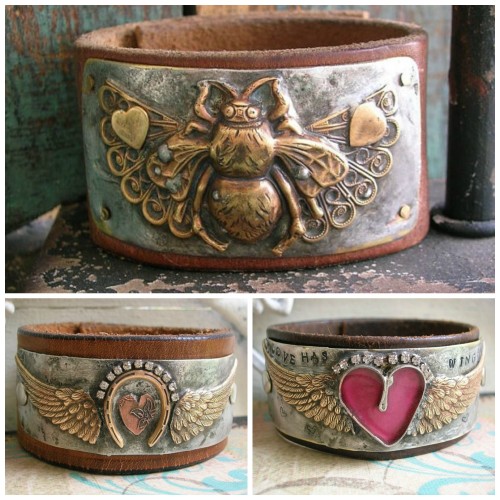 3 Divas Studio's pieces are just so awesome! She has a great eye for design and composition. Her pieces are unique and unexpected, a quality this artist strives for with each piece.
https://www.etsy.com/shop/3DivasStudio
---
Terri Murphy at 1921 Designs is doing some really fun work. I like seeing how she is metal stamping right into the melted solder.
https://www.etsy.com/listing/207369466/i-love-you-a-bushel-and-a-peck-hand
---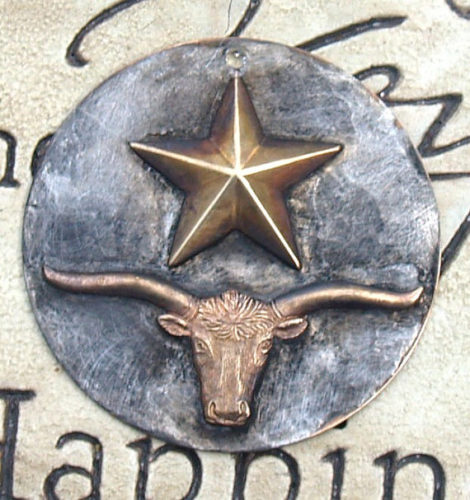 Gerry Lee Cruthird of Clay Designs by Glee isn't just doing clay these days! Looks like the metal smith workshop she took in New Orleans has inspired her to create these great pieces!
https://www.etsy.com/listing/188388518/rustic-molten-soldered-mermaid-pendant
---

Maggie at Metallography made these great soldered pieces.
https://www.etsy.com/listing/171131803/huge-sparkly-cross-pendant-with-brass
---
Who created this? Totally awesome! I couldn't find the source, but you did a lovely piece!
---
Learn How!
Here are a few places for learning about working with melted solder.


Richard Salley teaches a workshop creating pieces like this. Check with website for a list of 2015 workshops.
---
Here is a tutorial from I Can't Stop Making This. Although she isn't embedding metal stampings, she is rubber-stamping into the solder. Way cool.
http://nunndesign.com/make-jewelry-by-rubber-stamping-melted-solder/
Terri Brush has an online academy where she is doing a bunch of fun stuff.
http://terribrushdesigns.com/index.php?p=home
---
SHOP:
Although we don't stock a lot of the supplies for this great technique, we do offer rubber stamps, StazOn Ink and brass stampings. Shop each of these items!
---

If you enjoyed reading this post, please subscribe to our blog. Here are 10 Reasons Why to Subscribe and a place to do so!