As I am in the warehouse pulling your orders, I can see the seasons change as certain findings start to trend up. Fall is on a lot of people's minds and your orders are reflecting it!
As the seasons change from summer to fall, here are 9 jewelry finding themes that will help you stay on trend when creating jewelry for your customers.
9 Jewelry Finding Themes Trending This Fall!
---
1. Celestial Themed Bezels and Charms
As the days become shorter, the night sky is celebrated with celestial themed bezels and charms.
---
2. Bring on the Bling with Charms!
Bright elements of bling help keep us sparkling as the festive holidays approach.
---
3. Organic Leaves and Plant Charms!
Just in the past couple of days, ferns, leaves and organics have started to trend up. Maybe the fall foliage is bringing this on?
---
4. Twig Connectors, Clasps and Toggles
Once those leaves fall, we have all those beautiful bare branches to view. Isn't nature an amazing piece of art?
---
5. In Celebration of Christmas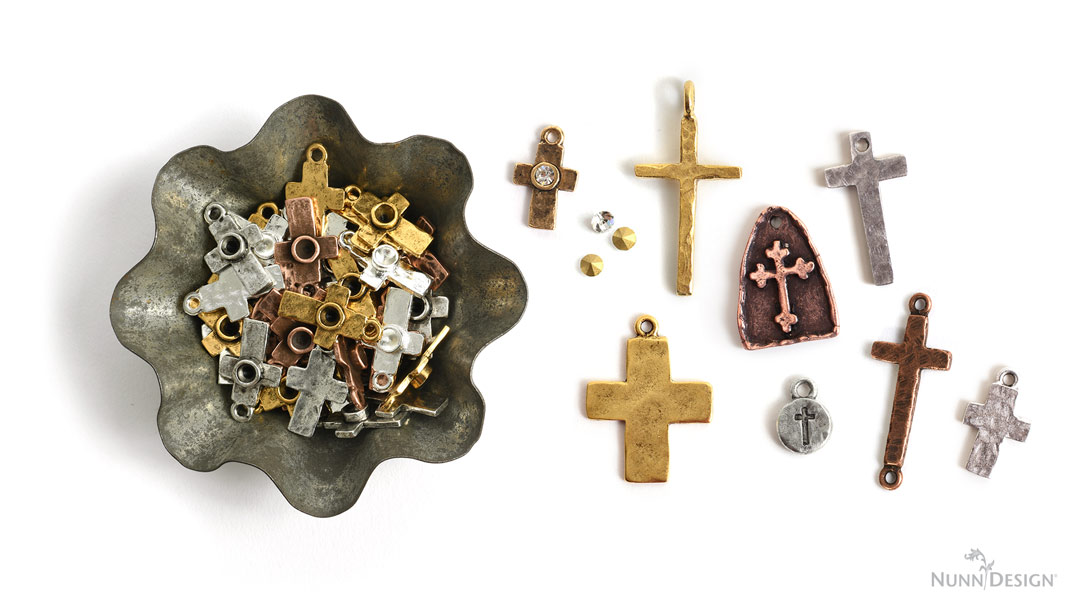 Although crosses trend pretty steady throughout the year, the Charm Cross Arch started moving up the billboard charts this past week. No idea why. Maybe all those BBC dramas that take place in England (or am I the only one watching Endeavor?).
---
6. Elegant and Substantial Monograms
As the fall approaches, so does back to school and heavier sweaters season. Elegant and more substantial monogrammed jewelry is a perfect pairing with a fall wardrobe.
---
7. Add to the Elegance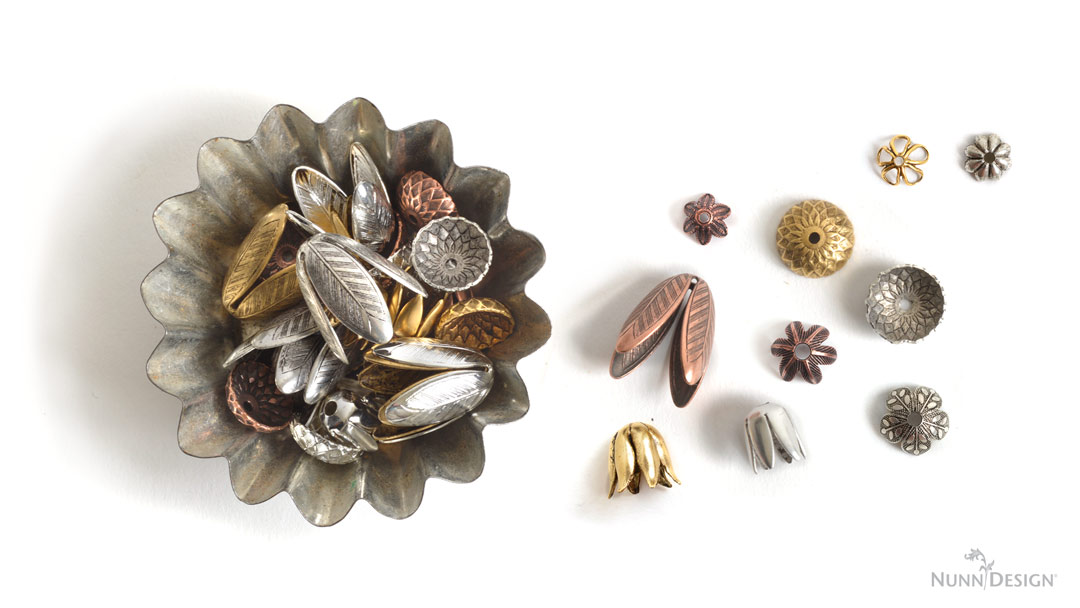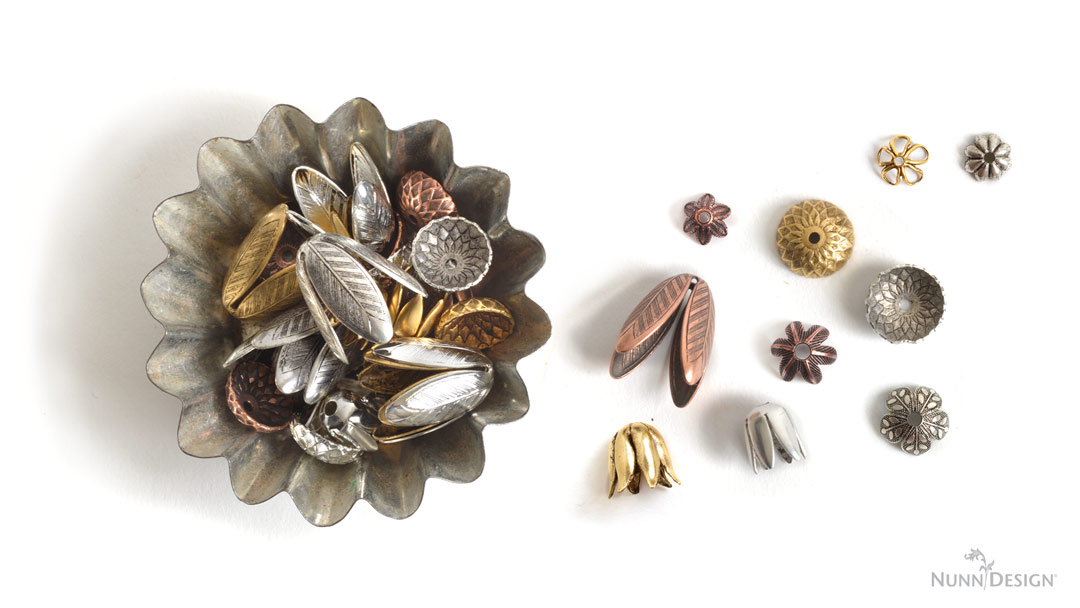 Many of the Nunn Design Bead Caps have an elegant flair and are perfect for dressing up a simple pearl or bead to create an elegant pair of earrings. Your customers have dinner parties that will bring them indoors as the bbq is scrubbed down and yard furniture covered. (Is anyone else feeling sad about summer coming to a close? Sorry about that!).
Trending way up the charts this week is the Beadcap 11.5 mm Acorn, which is very typical for this time of year.
---
8. Is Rudolf Real?
The Charm Small Antler will outsell any other charm over these next couple of months. Maybe Rudolf will make an appearance?
---
9. Chunky Chains and Charm Bracelets
Chunky Chains isn't a new trend, but as the summer comes to an end and our wardrobes change over to fall clothing, the chunk factor will increase. Big, bold and heavy will be more in demand. Sales on these more substantial chunky chains, like our Large Texture Cable Chain and Large Oval Loop Chain, has already started to trend up.
Jewelry is seasonal. Are you fall jewelry collections ready?
---
Shop Nunn Design Wholesale
Nunn Design has been supplying jewelry artists with findings for over 20 years. Shop wholesale jewelry findings for creative jewelry makers.
Shop Nunn Design!
---
How to Purchase Wholesale?
If you are interested in becoming one of the many designers who trust their jewelry to Nunn Design Findings, please join us by registering to become one of our wholesale customers!
Please visit our Where to Buy Page for a listing of online stores that sell Nunn Design Findings retail.
---

If you enjoyed reading this post, please subscribe to our blog. Here are 10 Reasons Why to Subscribe and a place to do so!