Here are some fun projects that our customers have been creating with the Nunn Design Findings. Please send in any projects that you would like to have bragged on!

Designer: BelloModo.com
We love seeing all the fun projects that the team at Bello Modo is putting together. Visit their blog to learn how!
---

Designer: Karlin Jones at Beadaholique
I love projects that are simple to do, but look so stunning. Karlin created just that with these Springtime Hoop Earrings. Love that color of rhinestone cup chain! You can watch a tutorial about how these earrings were made: How to Make the Springtime Hoop Earrings
[youtube]https://www.youtube.com/watch?v=8xikSjdlMxQ[/youtube]
---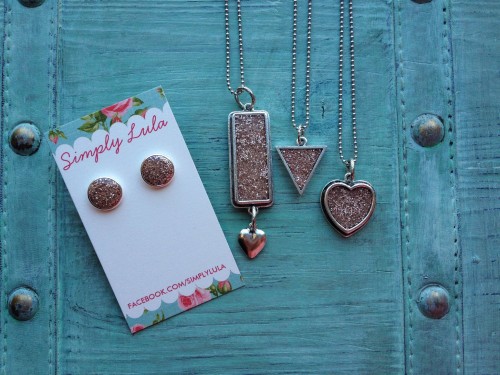 Designer: Dawn at Simply Lula
Dawn at Simply Lula is getting ready for Valentines! Love all the sparkle!
Facebook: https://www.facebook.com/dterwiskeferguson
---

If you enjoyed reading this post, please subscribe to our blog. Here are 10 Reasons Why to Subscribe and a place to do so!