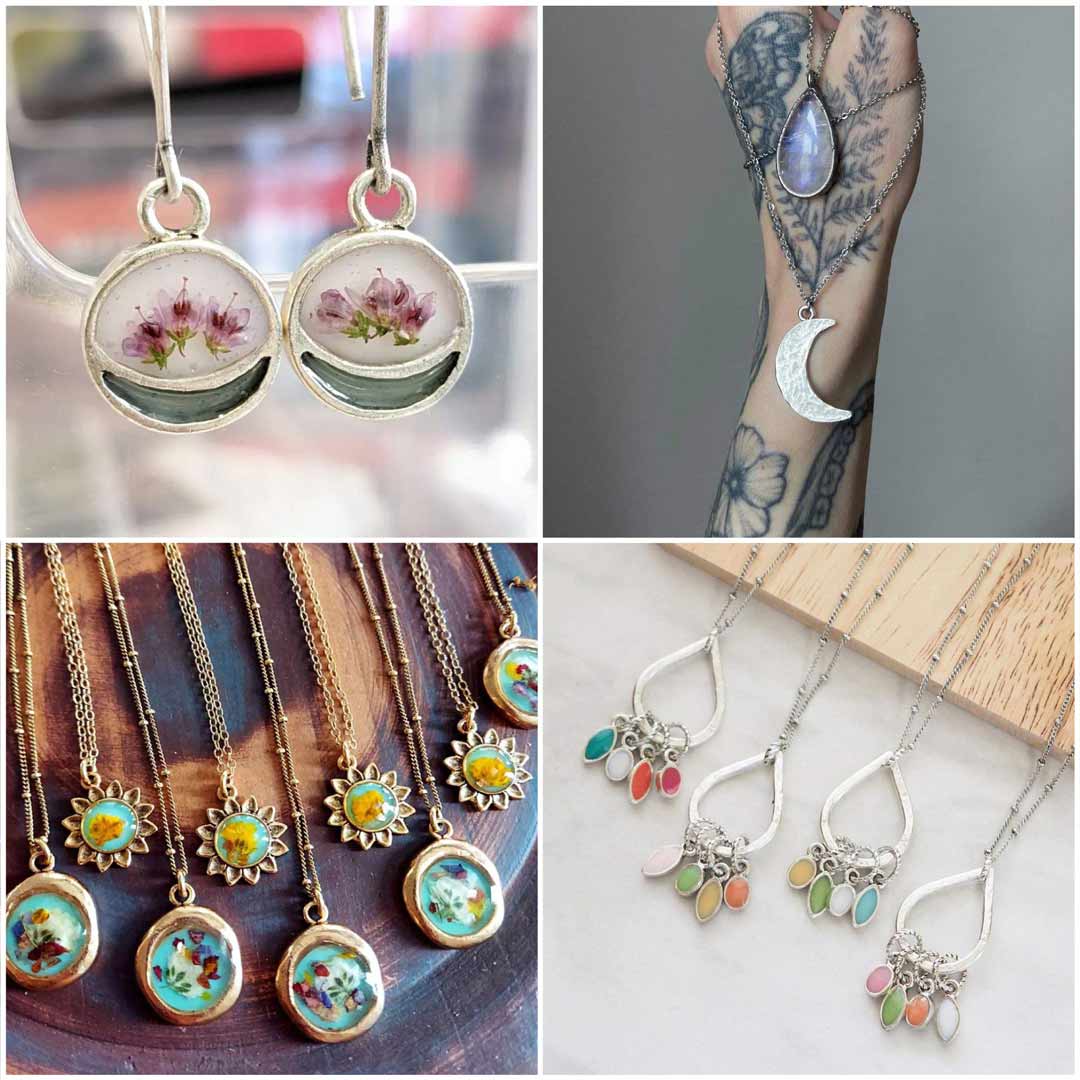 Thank you for continuing to create using Nunn Design Jewelry Findings. When there are so many options available in the marketplace, we can't thank you enough for making the choice to design with the Nunn Design Collection.
Over the past few weeks we have celebrated several artists on our various Nunn Design social media platforms. Art is essential and we are proud to be part of your creative journey.
Be inspired to explore the possibilities!
---
Love these necklaces by Khristan of @gypsy_lamb! Bright and cheerful and ready for spring. 🌼🌸🌺
---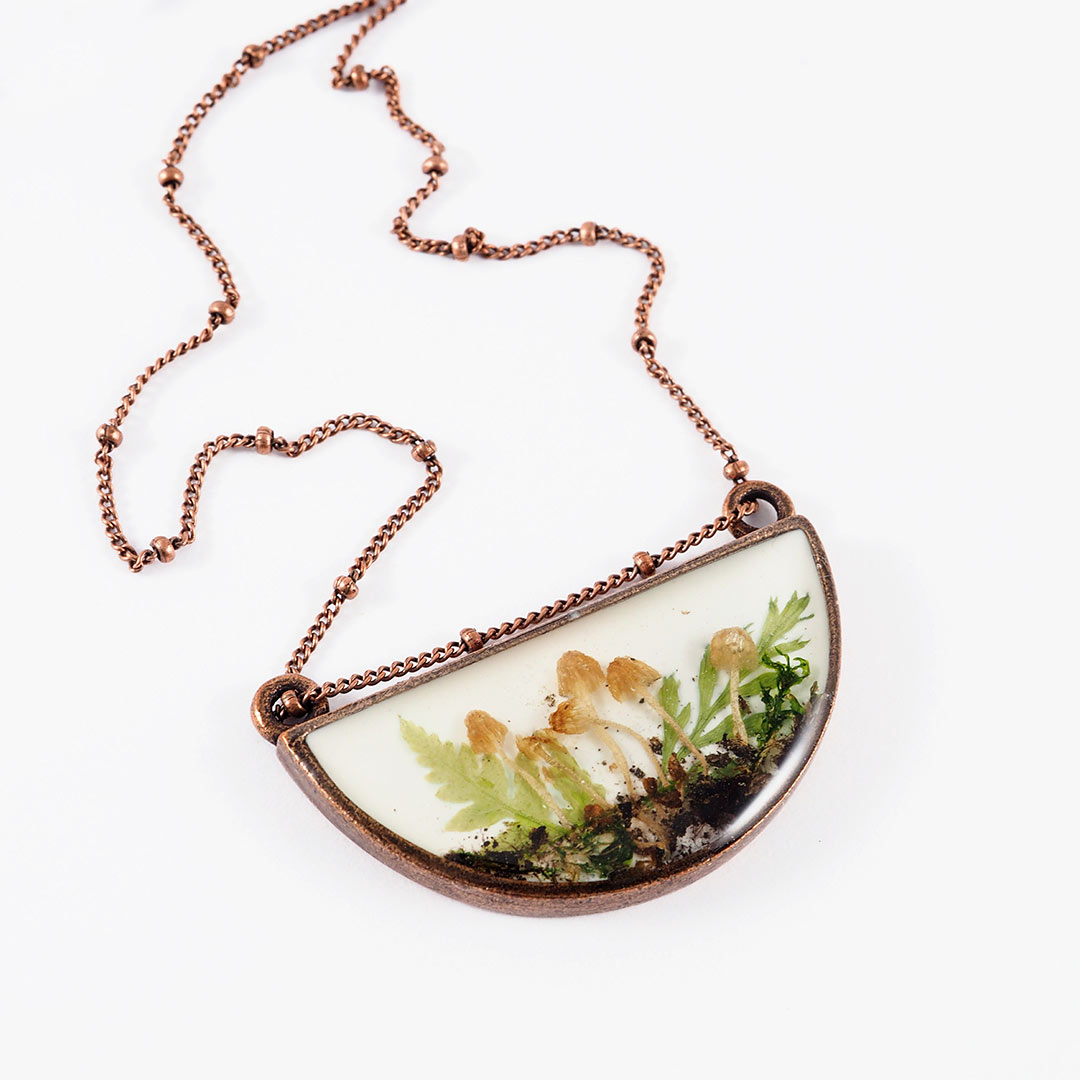 Check out these lovely mushroom pieces 🍄🌿 by Gloria of @gloribeejewelry!
---
Beautiful work, and aesthetic, by @petrichor_jewels!
---
Anne Ballard of @thecrowningjewels creates lovely jewelry to "empower your world everyday."
---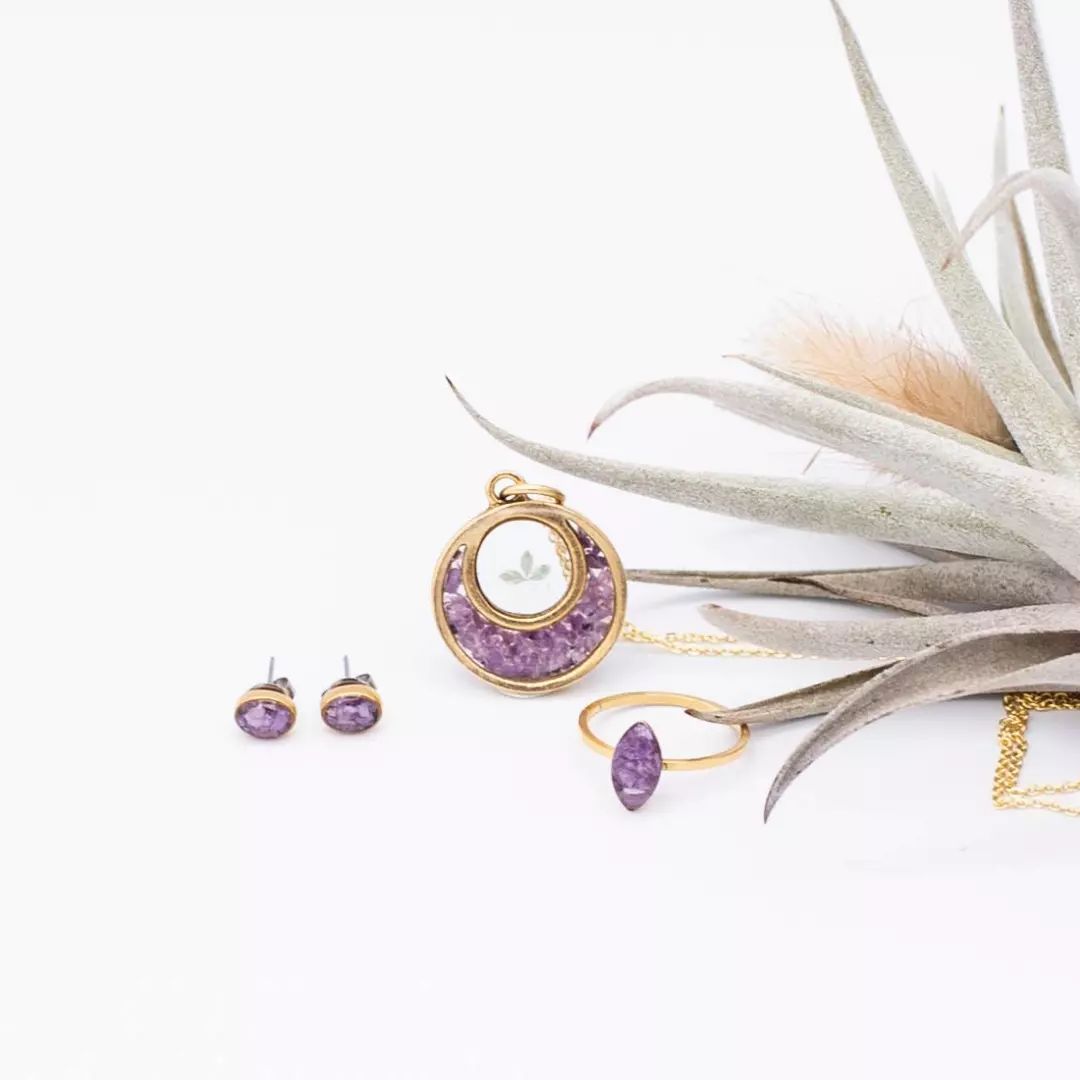 What a beautiful purple charoite set by @sweetellabella_crystals!
---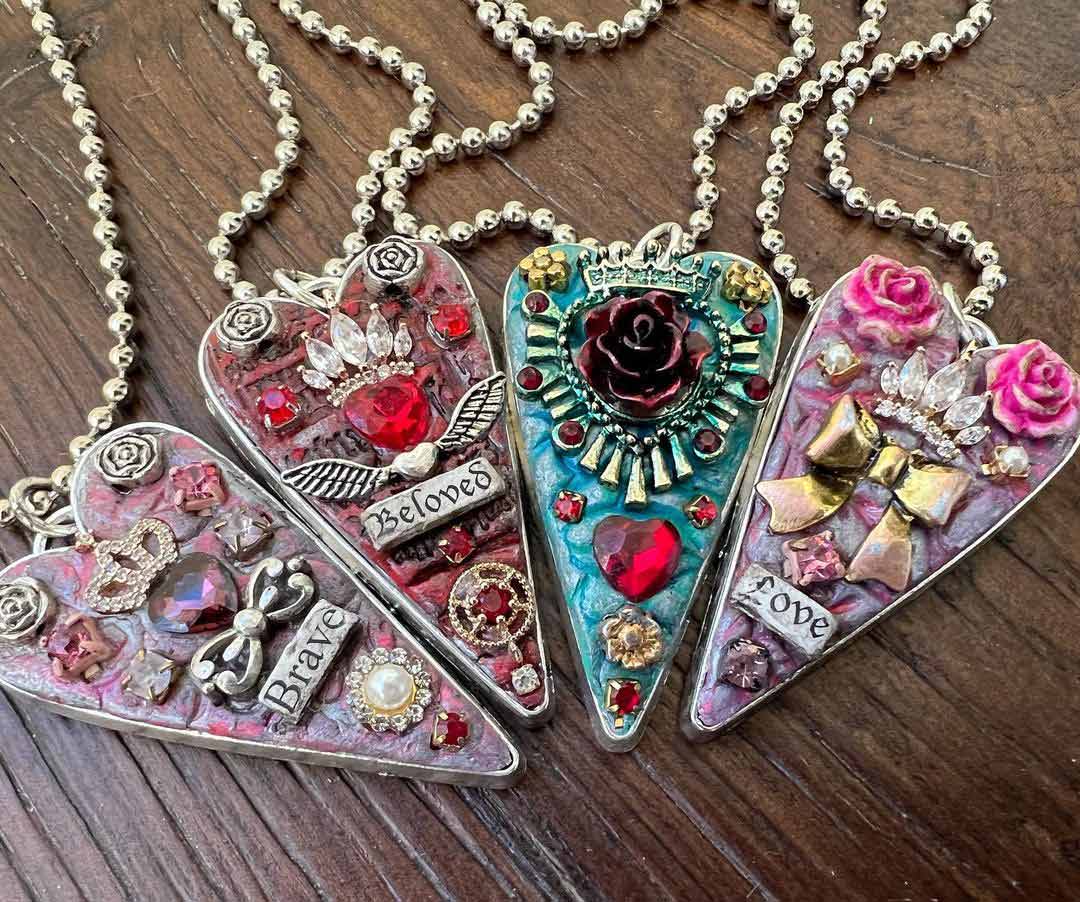 Fun and colorful mixed media heart pendants by Laurie Mika of @mikaarts!
---
What a lovely ring! It features flowers from a bridal bouquet, by @unverblueht_schmuck!
---
A lovely piece for the nature-lover in your life! This classy drop fern necklace is by Brandi of @littlebluebusjewelry
---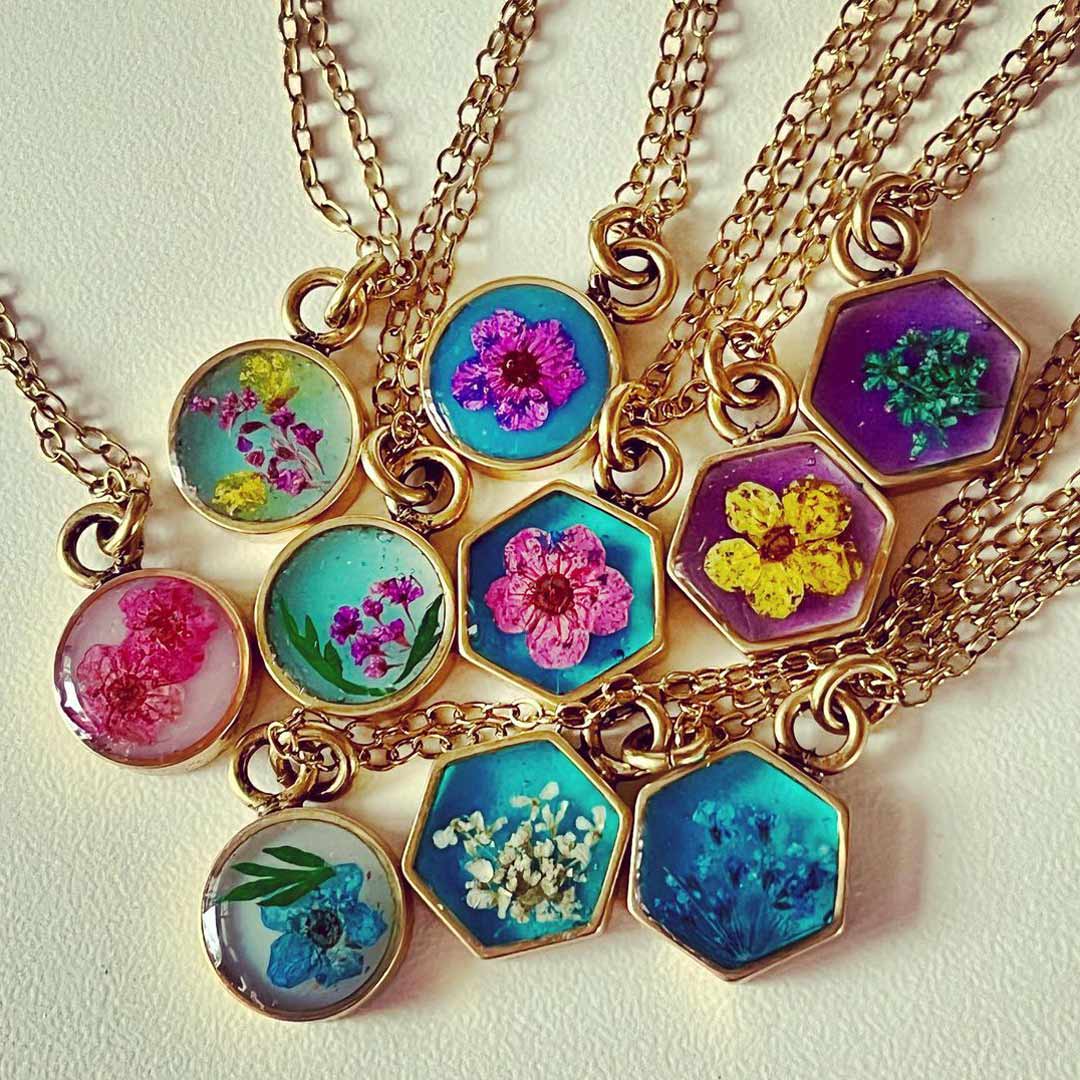 Dainty necklaces by @beemaryjewelry to carry Spring around with you!
---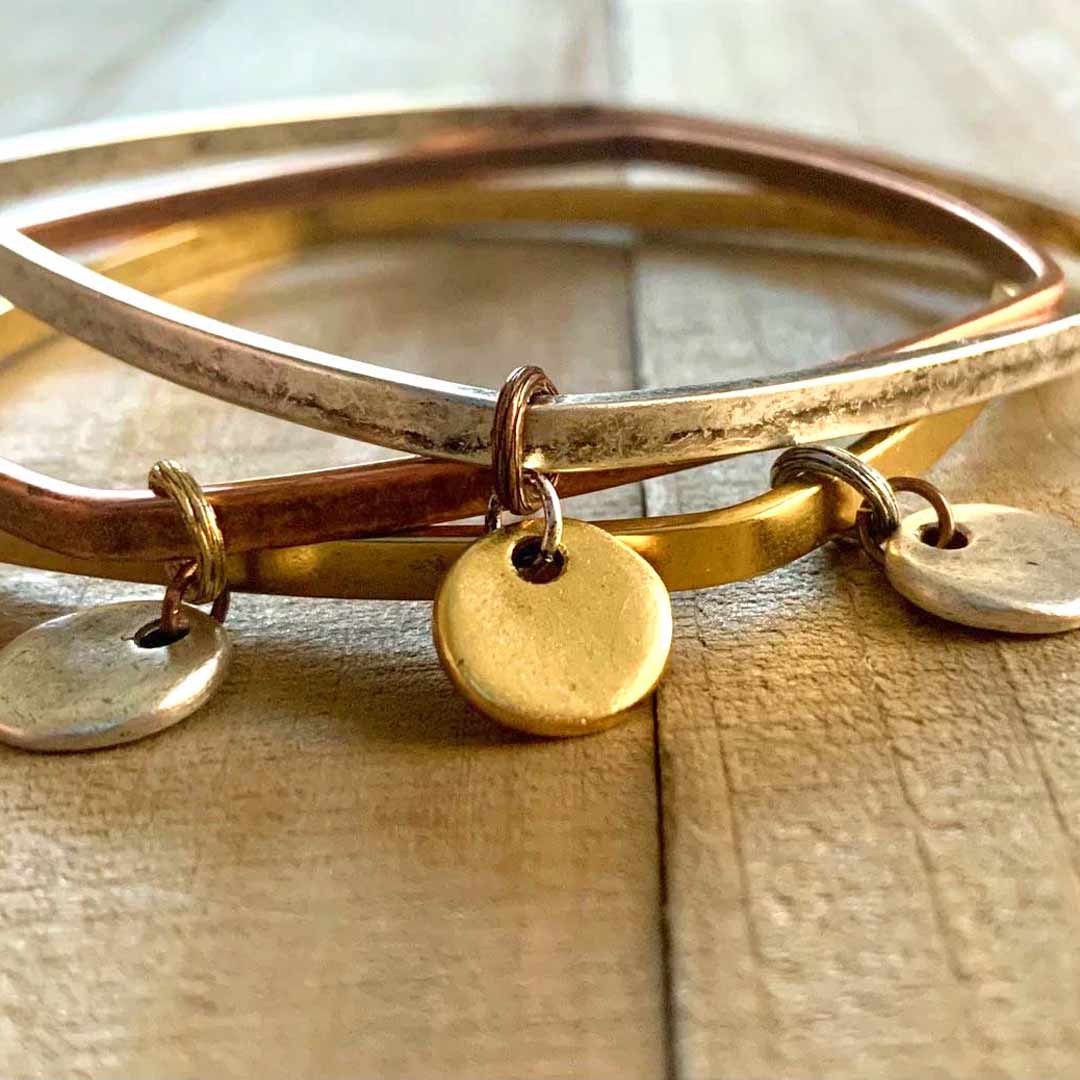 Bangles and dangles! By @nellieprattjewelry
---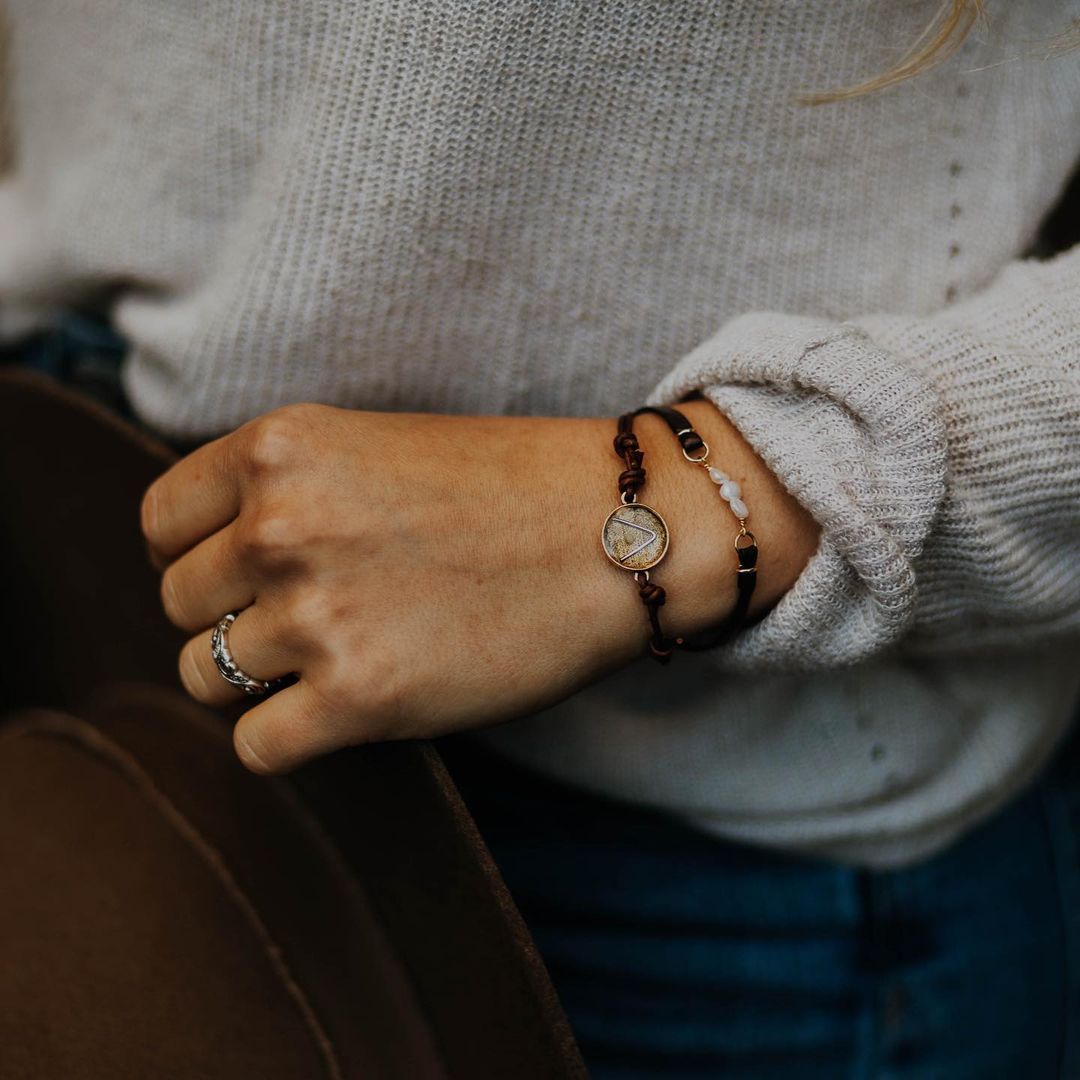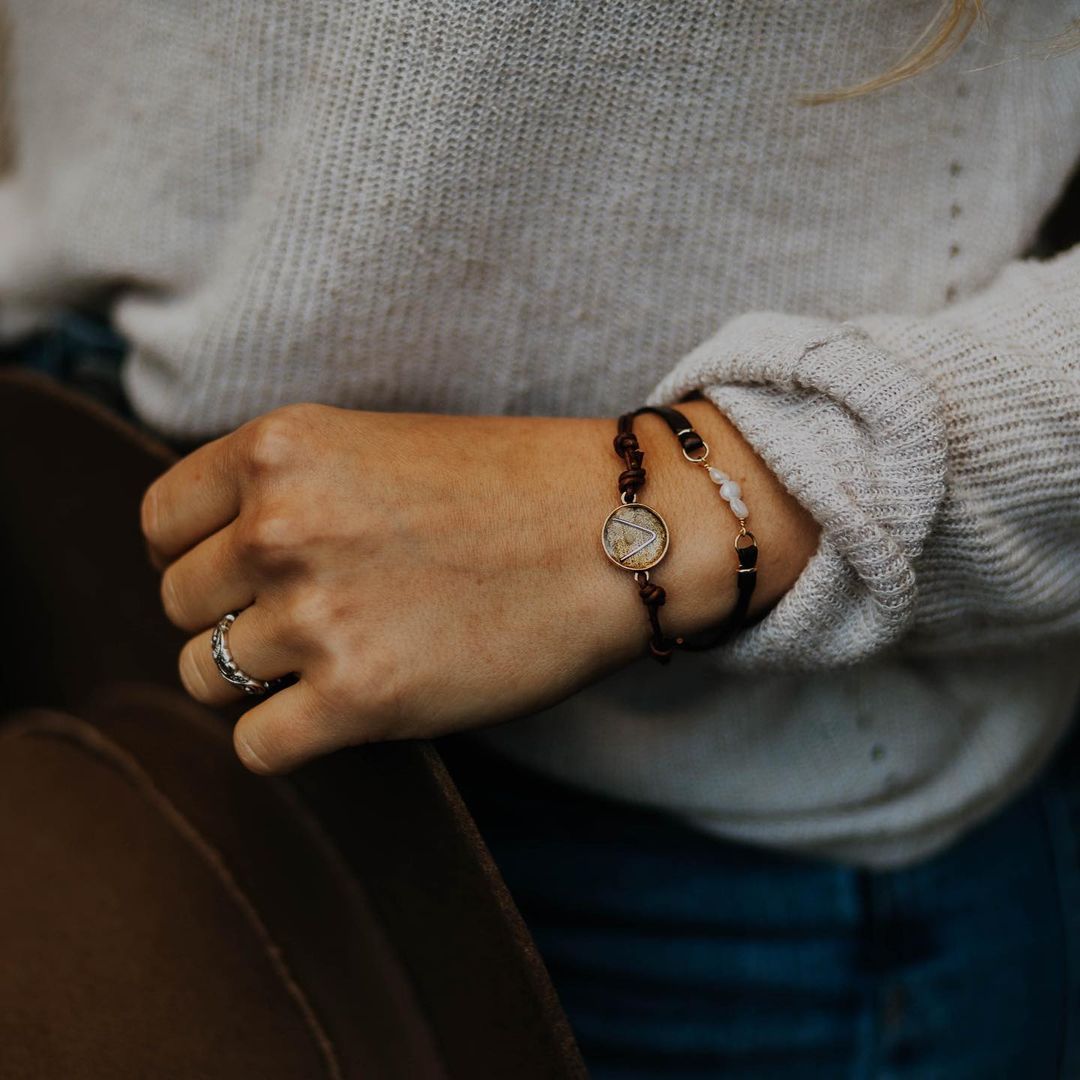 Wrap your wrist in mountains and mustard seeds by Marianne of @gracefullywrapped!
---
Simplicity and minimalism and nature, stacking rings by @el.flores_sk!
---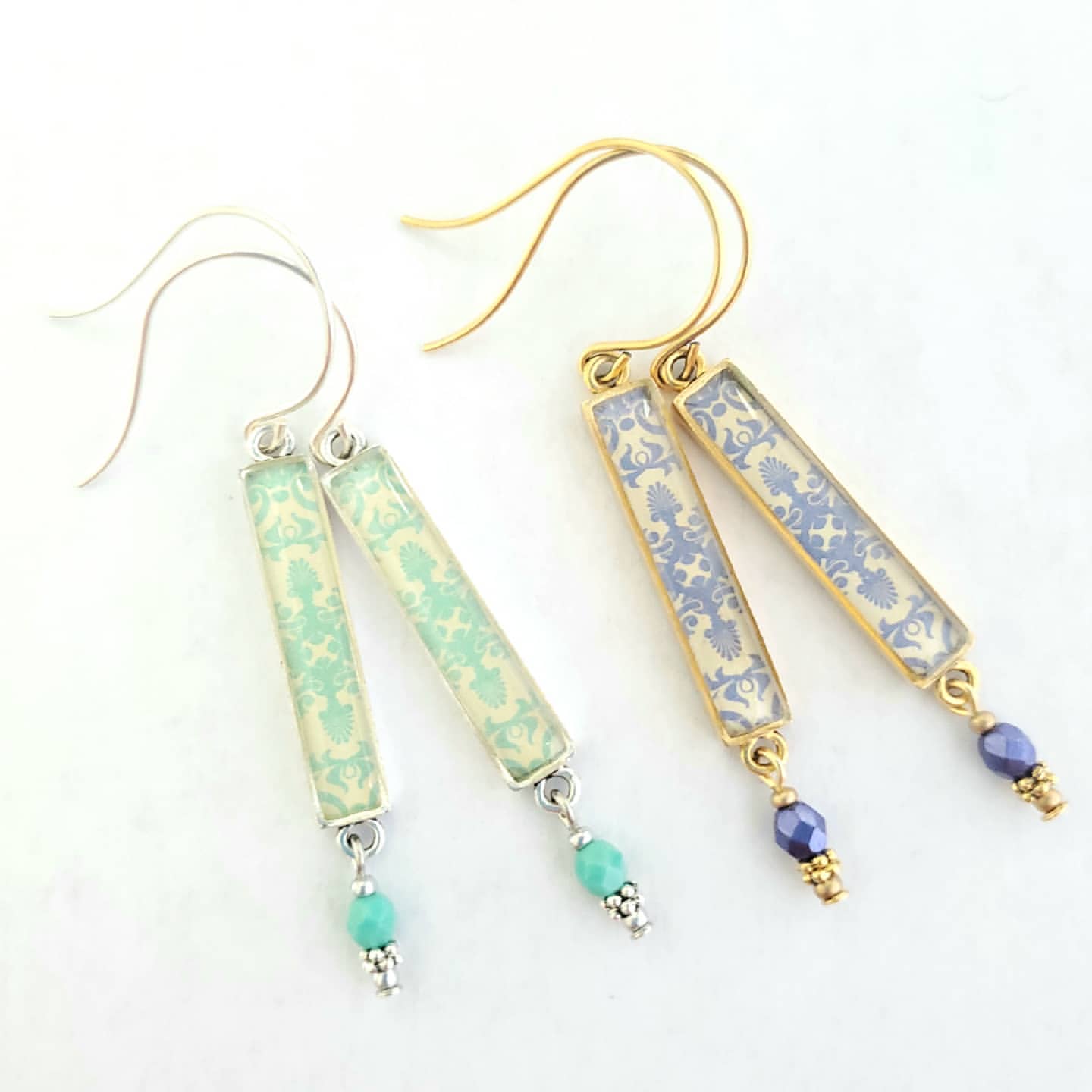 Beautiful earrings by Jennifer of @bluejjewelry!
---
Hearts and micro mosaics, what's not to love? Jessica of @earthsongmosaics made these beauties!
---
Beautiful earrings by @wapikoni_les_bijoux_nature!
---
Creating attractive custom necklaces to honor people, places, and relationships is the mission behind @ceci_leibovitz Jewelry. A mission that I think all of us can support!
---
Sweet stacking rings by @sweetellabella_crystals!
---
What I adore about Christi Friesen @realchristifriesen is that she teaches using humor and positive energy to encourage students to stretch their creativity, technical skills and artistic confidence.
---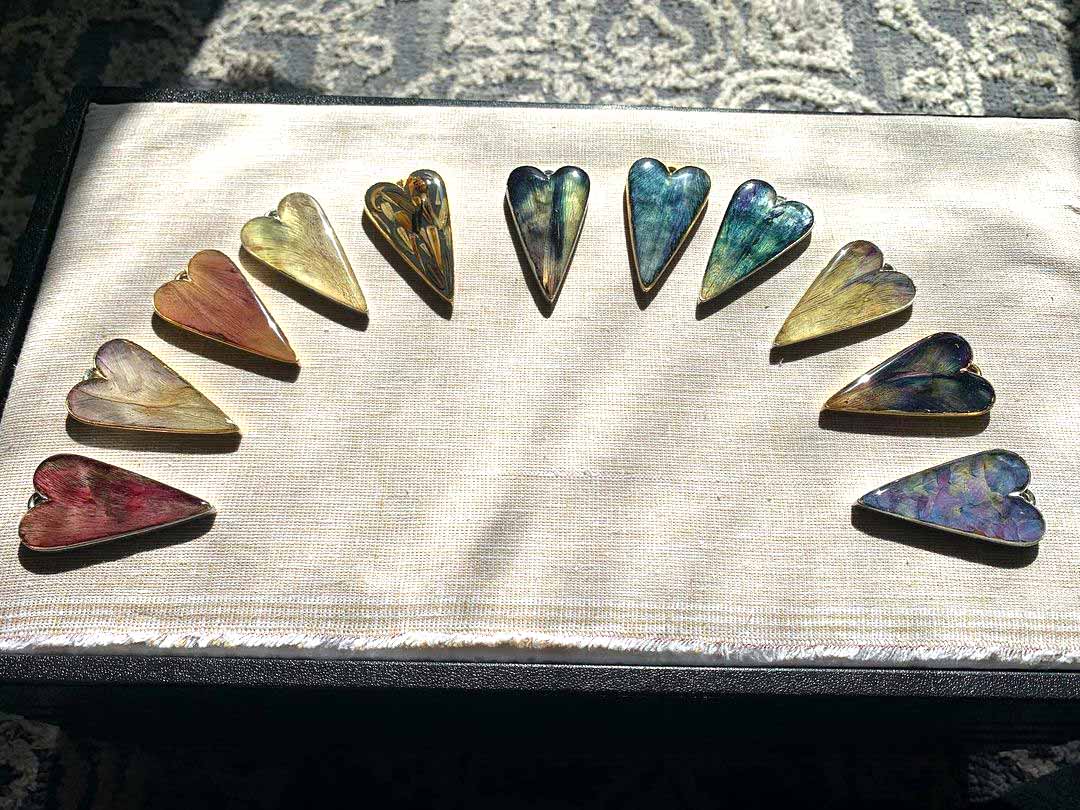 @recollectedpiecesjewelry has described her technique as "painting with petals." Such a lovely idea and aesthetic, don't you think?
---
Reena Devani is the maker behind @reenmakes and @kisii.ca. Reena began kisii to fundraise for various causes that she believed in, most importantly tumor research. She chose to name her company kisii, as a symbol for taking risks with a heart full of good intentions.
---
Love it! Necklace by @beemaryjewelry!
---
What lovely pops of color! By @sistaswithbadhabits
---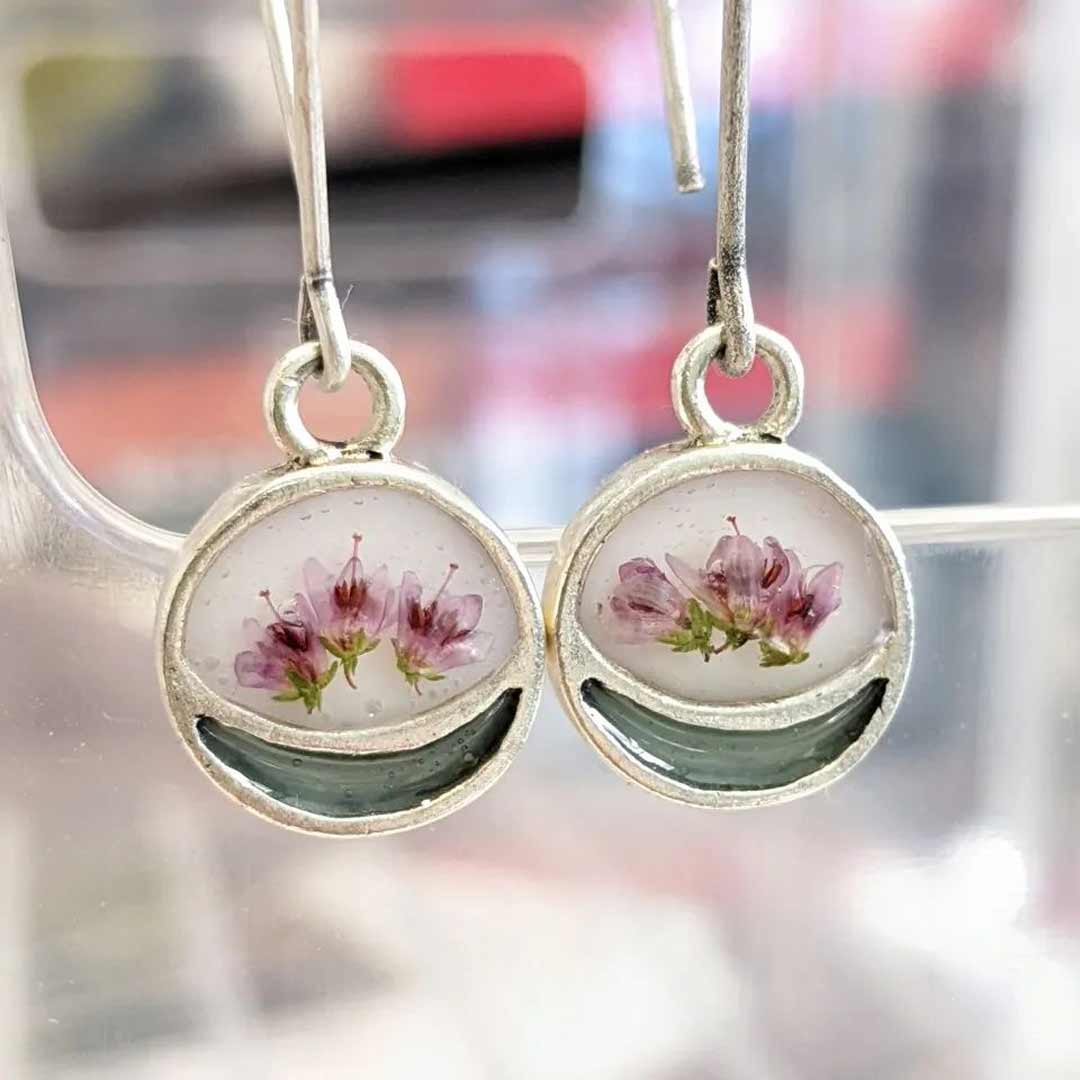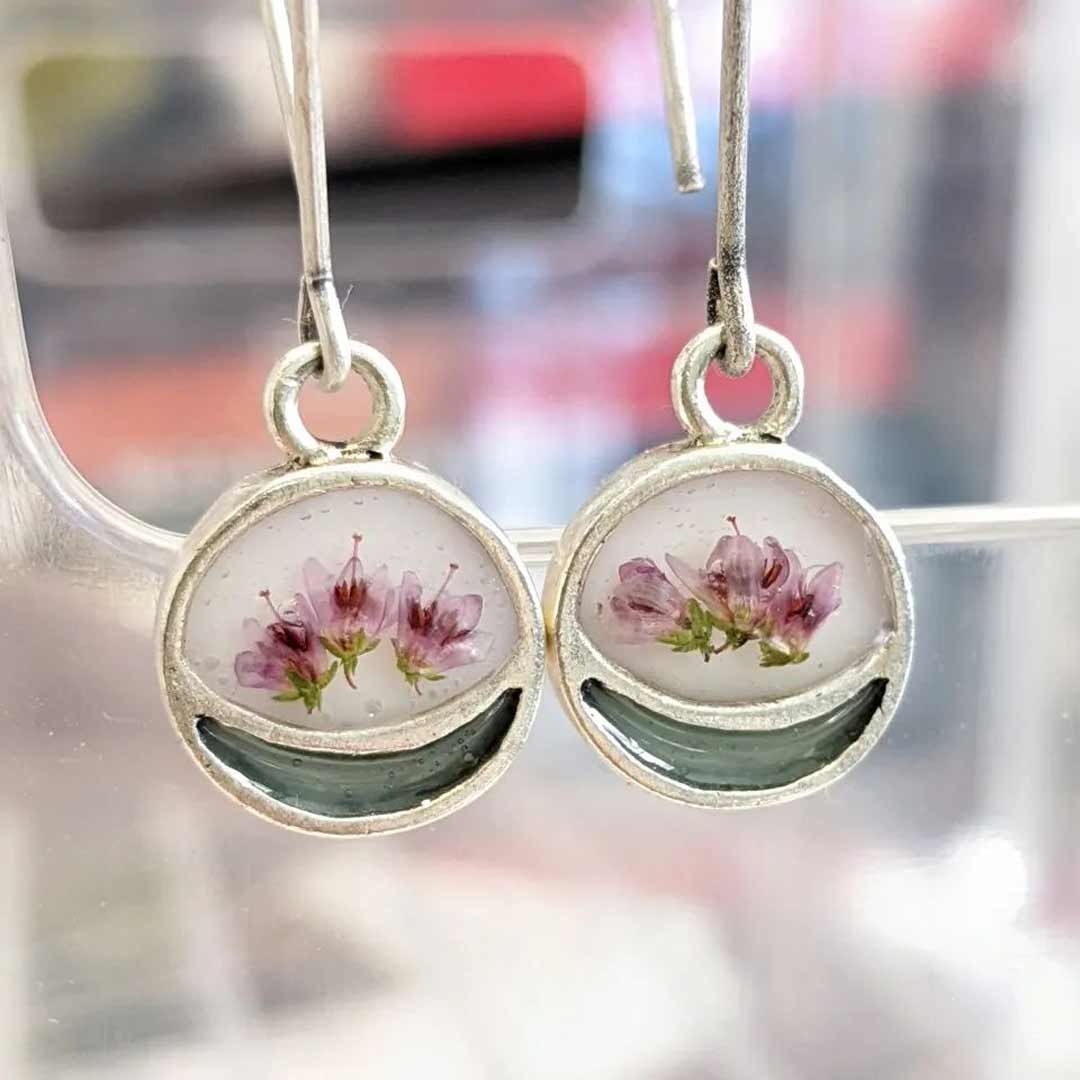 Pretty purple flower earrings by Lacey of @ariettadesigns!
---
The @thecrowningjewels creates such elegant pieces of jewelry!
---
Nuby of @nuby_colourful.blossom sure found her calling in sculpting miniature flowers and succulents. I'm loving this spring bracelet!
---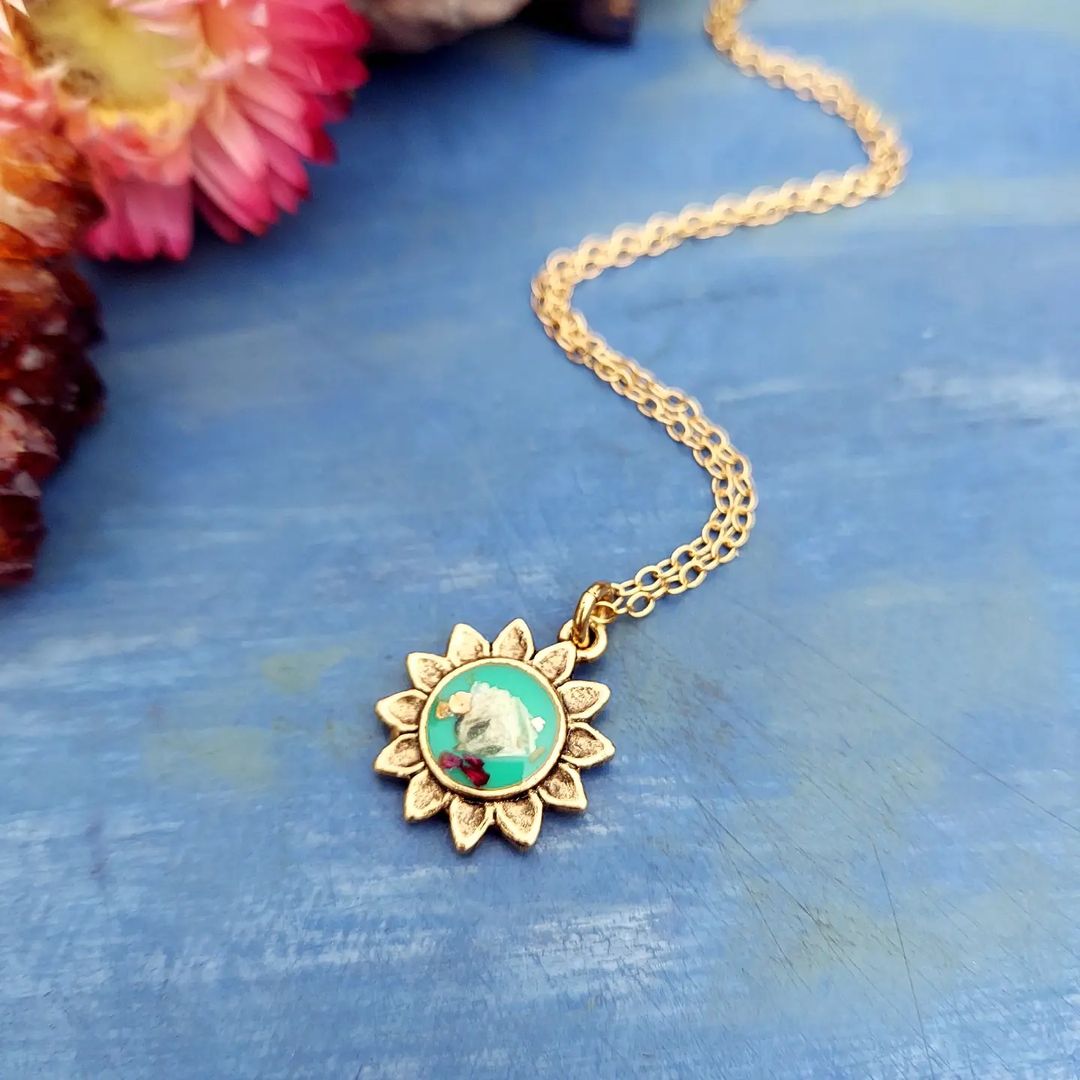 Such a beauty by @gypsy_lamb! 🌻🌟
---
What a sweet and beautiful blue agate beaded bracelet by Patricia of @tippystockton!
---
Such a bee-autiful bracelet and perfect for spring! 🐝 🌸 By Karin of @mountforestbeadery
---
To all of these artists, we celebrate you. Thank you for showing up and doing your work. Thank you for being committed to living a creative life and being dedicated to your small creative businesses.
– Becky
---
Shop Nunn Design Wholesale
Nunn Design has been supplying jewelry artists with findings for over 20 years. Shop wholesale jewelry findings for creative jewelry makers.
Shop Nunn Design!
---
How to Purchase Wholesale?
If you are interested in becoming one of the many designers who trust their jewelry to Nunn Design Findings, please join us by registering to become one of our wholesale customers!
Please visit our Where to Buy Page for a listing of online stores that sell Nunn Design Findings retail.
---

If you enjoyed reading this post, please subscribe to our blog. Here are 10 Reasons Why to Subscribe and a place to do so!