Being committed to running a small creative business is more than just about creating beautiful things. It is about showing up daily and posting your work. It is about putting yourself out there in the world and stating "I made this."
Brags on You! is a celebration of the Nunn Design customers that infused their life's energy to create something that wasn't there before.
Art is essential.
Creativity is essential.
Makers are essential.
Thank you for choosing Nunn Design to collaborate with on your creative journey.
---
I love that this pendant focal looks like an underwater sea landscape. Created by Rebecca @rebeccanoeldesigns
---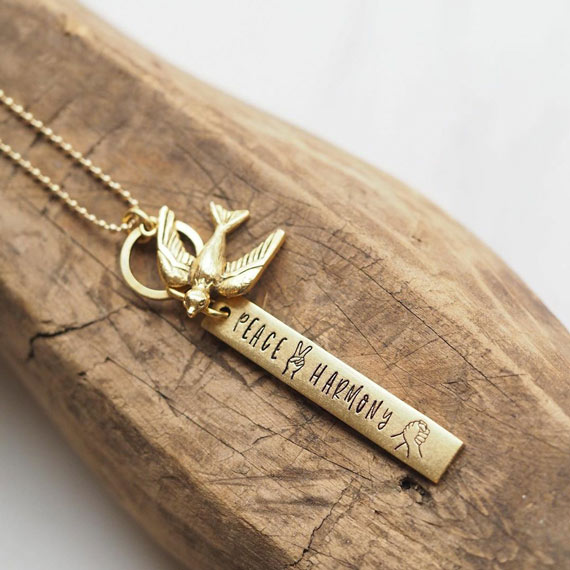 Yes! I think we can all be onboard with this message by Janet @sistaswithbadhabits
Thank you Janet!
"Thank YOU, Becky! Nunn Design to designers is like frosting (and sprinkles) to a cupcake! You make us look so good!"
---
Beautiful resin pendants created by @resityshop
It is fun to see what a member of our creative tribe is creating in Romania.
---
Yes! Be kind!
Thank you @vintagealleydesigns
---
I love how Marianne @gracefullywrapped does all aspects of her jewelry with excellence. The artistry of her jewelry, her packaging and even the boxes she ships her pieces. There is no detail not done with care.
I believe she does this because it brings her joy. Creating is so about giving AND receiving!
Thank you Marianne for bringing me the joy of witnessing your creativity. Your beauty matters. It is essential. You are essential.
"Thank you so much Becky.. your words are so amazingly kind and I am thankful for the encouragement!!!"
---
More beauty that is right on trend! Simple and delicate.
Thank you @juneandsimple for this inspiration.
"Thank you so much. Such a pleasure working with you."
---
I love seeing what is on Jennifer's workbench of @flora.and.forest
So much beauty waiting to be assembled!
"Ahh thank you! ? You guys make such pretty things to create with, I love it all so much. ?"
---
A sweet pair of earrings from @rebeccanoeldesigns
---
Some beautiful resin pieces from Jami @renewablejewels
Reminder of the ocean. Beautiful.
---
It is so fulfilling to design and manufacturer jewelry finding! I love seeing how each artist creates with the findings to create their own brand and story.
Thank you Janet @sistaswithbadhabits!
"It is so easy to work with Nunn Design. I never question the quality and love that all my components match in finish. You are a direct reflection in what makes my customers return time and time again. Thank you!"
---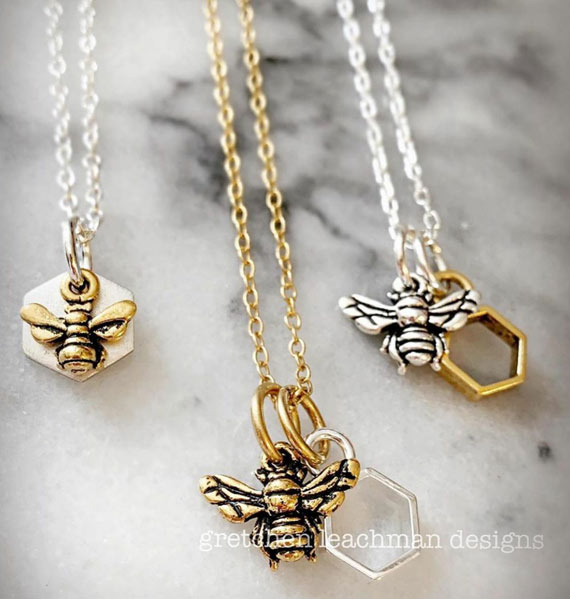 Still enjoying the trend of the bee in jewelry designs into the winter months.
Thank you @g_leachman_designs
---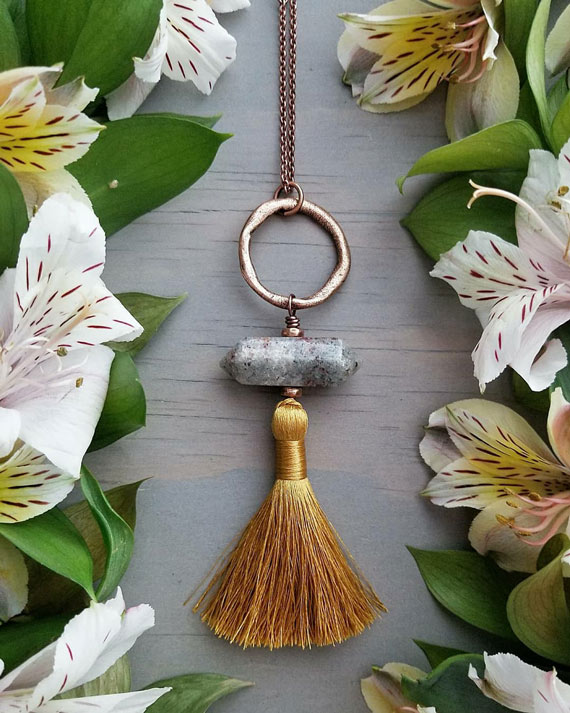 Bring on the holidays! Make it festive with this tassel necklace from Kari 
@milehighbeads
---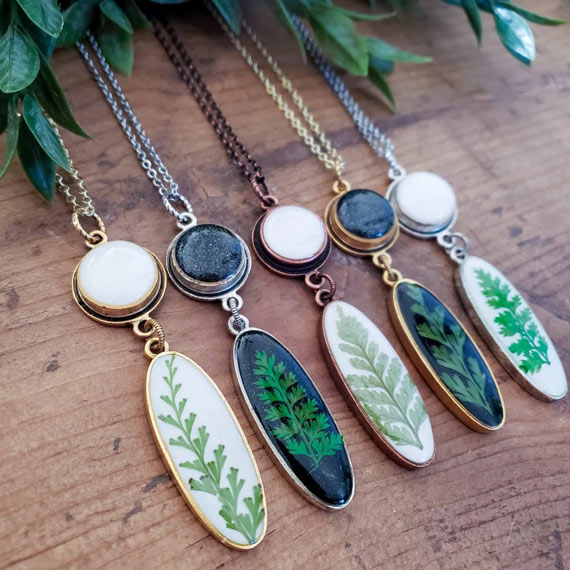 Lovely resin and organic necklaces by Brandi @littlebluebusjewelry
---
I love seeing Susan's @joeyfivecents collection all laid out and ready to ship! The look is definitely hers!
---
Some of my favorite handmade holiday ornaments are created by this artist. Sarah @sarahbuckley.art
---
This leather wrapped bracelet by Alex @busybeedz captures a special event. What a wonderful way to remember something meaningful.
Thank you Alex for being committed to bringing beauty and richness into the world through your creativity.
---
To all of these artists, we celebrate you. Thank you for showing up and doing your work. Thank you for being committed to living a creative life and being dedicated to your small creative businesses.
---
Shop Nunn Design Wholesale
Nunn Design has been supplying jewelry artists with findings for over 20 years. Shop wholesale jewelry findings for creative jewelry makers.
Shop Nunn Design!
---
How to Purchase Wholesale?
If you are interested in becoming one of the many designers who trust their jewelry to Nunn Design Findings, please join us by registering to become one of our wholesale customers!
Please visit our Where to Buy Page for a listing of online stores that sell Nunn Design Findings retail.
---

If you enjoyed reading this post, please subscribe to our blog. Here are 10 Reasons Why to Subscribe and a place to do so!