I really enjoy designing components that can be used in multiple ways. Here are some samples to show you what I mean.
---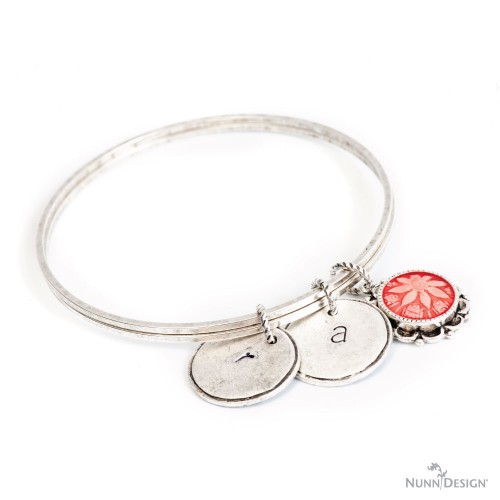 Cheryl created this great bangle bracelet with the Crest Tag Small Circle. Crest Tags have no holes allowing you to create a charm or a connector on a necklace or bracelet.
---
Stamp on a Crest Tag and then drop it into one of the Nunn Design Bezels that it fits. This allows you to create duotone looks in your jewelry too by placing the Crest Tag antique gold into an antique silver bezel. How cool is that?
Download our Crest Tag Cheat Sheet to see which Nunn Design bezels fit with our Crest Tags.
---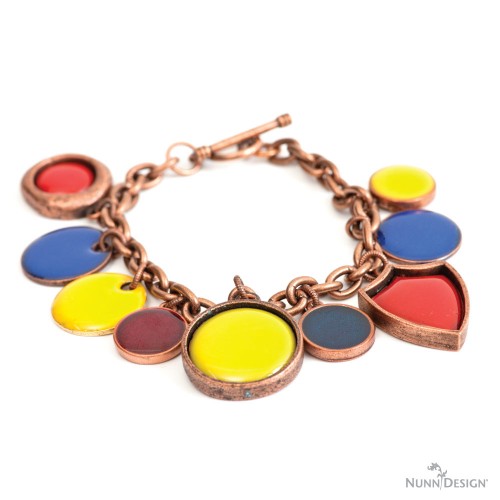 Crest tags can be used for resin as well as metal stamping. Mix up a batch of Nunn Design 2 Part Resin, drop in a couple drops of colorant and there you have it!
Download a tutorial to learn how to Add Opaque Pigments To Resin.
---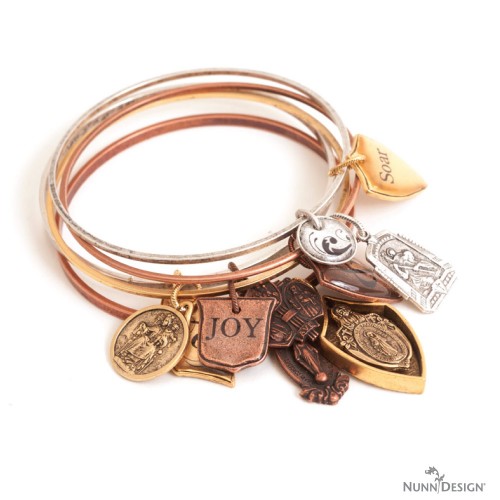 Crest Tags are also fantastic for using with collage sheets and transfer sheets.
Download a tutorial on how to use transfer sheets
---
Here is an example where I created on a tag and then dropped it into the open pendant. The Crest Tags are ideal for resin, no bubbles what so ever!!
Visit the Double Sided Resin Butterfly Pendant Tutorial
---
Shop Supplies:
Shop Supplies WHOLESALE:
---

If you enjoyed reading this post, please subscribe to our blog. Here are 10 Reasons Why to Subscribe and a place to do so!