Setting up an attractive booth that draws customers is key to a successful tradeshow. The same is true for an in-store display, an in-home party or an art fair. People see the feel of the brand before they even notice what you have to sell.
Here are some ideas to beautify your jewelry by displaying it in an artful way.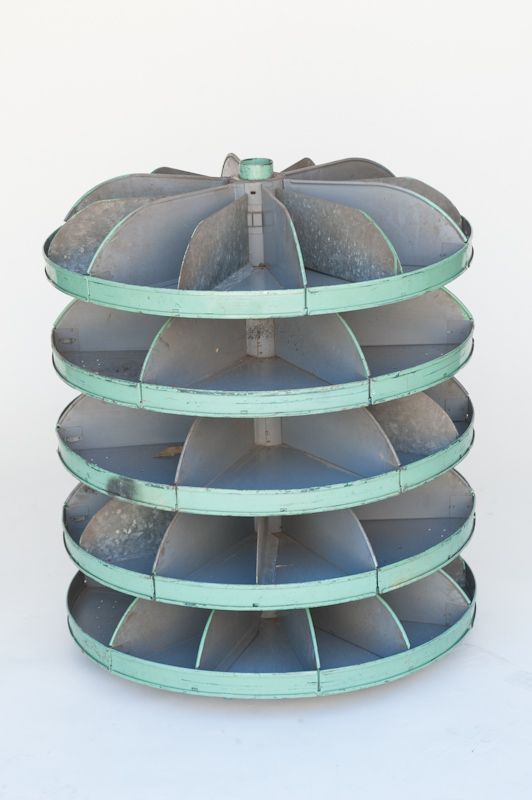 Many of you may know that I'm a garage sale goer. I'm always on the look out for cool things to display and store my "junk" in. I'd love an antique hardware dispenser like these.
I did find one at Harbor Freight that could be beautified. Since we typically have a lot of product to display, and a limited amount of space, one of these would be so very handy!
http://www.harborfreight.com/12-inch-revolving-four-tray-bin-94050.html
---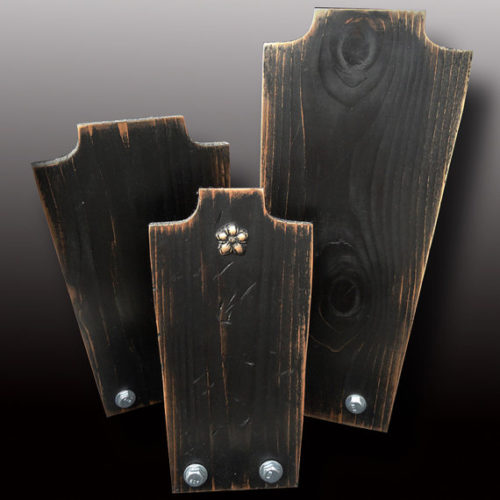 I like the dark wood stand that Nola Spirit has to offer on their Etsy site. I like the idea of having displays that don't compete at all with the jewelry.
http://www.etsy.com/listing/155818748/necklace-display-12-western-star-jewelry
---
Chastity Hope offers some "pretty" displays that I find very sweet and attractive.
https://www.etsy.com/shop/TheHopeStack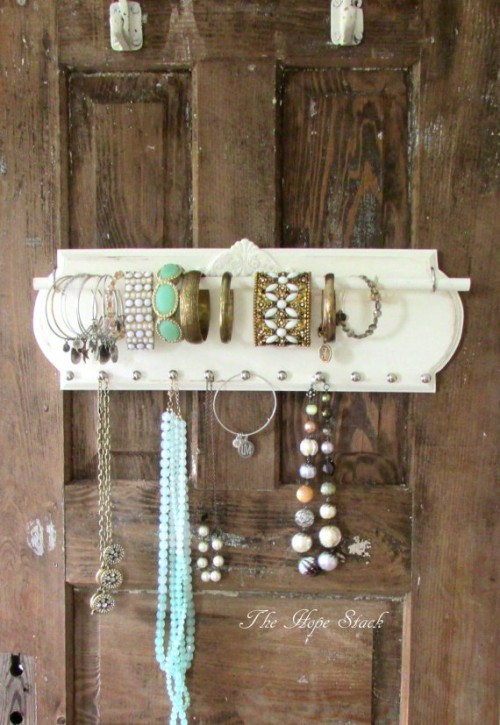 ---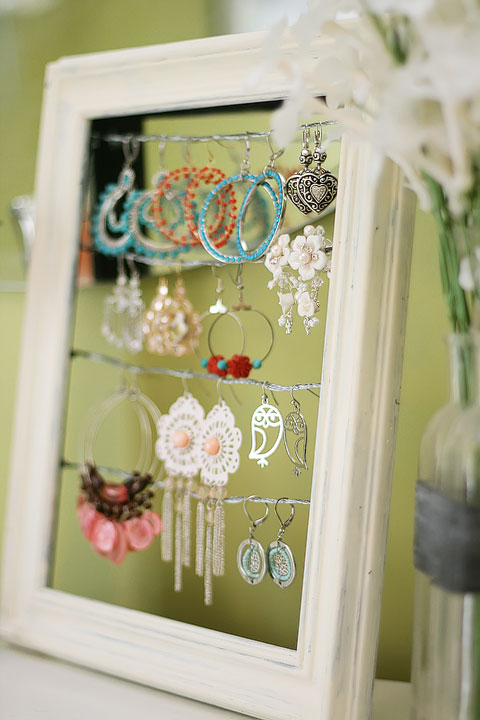 Kevin and Amanda have a tutorial on their blog titled: Shabby Chic Dangly Earring Display. I like this idea a lot. It is difficult to find displays to highlight earrings.
---
This is a fun idea for showing off bracelets! http://blog.artision.com/diy-bracelet-display-cones/
---
I LOVE this display. I just think it is very elegant, yet cool and funky at the same time. http://terahware.blogspot.com/2011/05/finding-upcycled-jewelry-display.html
---
I'm trying to figure out how I could make this work in one of our tradeshow booths. We don't have hard side walls in our booths (we use fabric curtains), but I sure love this idea. https://www.etsy.com/shop/fairlywell
---
Displays are a topic I like to talk about (since I'm continually creating them). Here are some posts from our blogs of other ideas:
Or visit our Display Board on Pinterest: https://www.pinterest.com/nunndesign/nunn-design-display-ideas/
---
Shop Nunn Design Wholesale
Nunn Design has been supplying jewelry artists with findings for over 20 years. Shop wholesale jewelry findings for creative jewelry makers.
Shop Nunn Design!
---
How to Purchase Wholesale?
If you are interested in becoming one of the many designers who trust their jewelry to Nunn Design Findings, please join us by registering to become one of our wholesale customers!
Please visit our Where to Buy Page for a listing of online stores that sell Nunn Design Findings retail.
---

If you enjoyed reading this post, please subscribe to our blog. Here are 10 Reasons Why to Subscribe and a place to do so!