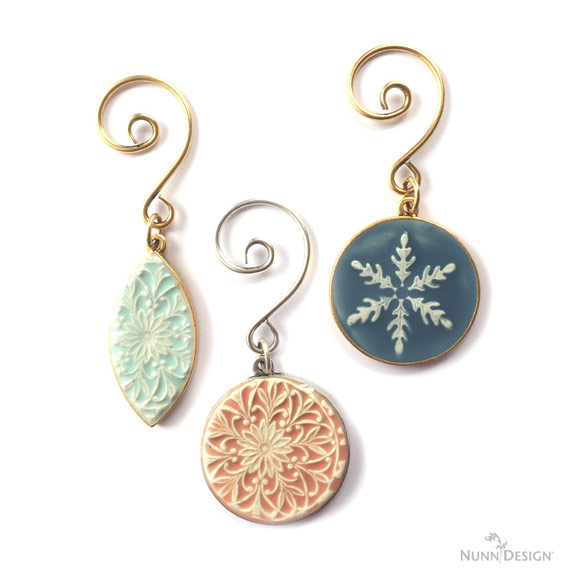 Please join me as I teach the First Annual Nunn Design Holiday Ornament Workshop on Facebook! This live video will start November 30th at 10:00 am PST and be held on the main Nunn Design Facebook page.
Here is what you will learn in this workshop:
How to create molds using Easy Mold Silicone Putty
How to mix and sculpt Crystal Clay
How to mix and colorize Nunn Design Resin with Castin' Craft Opaque Pigments
How to apply the colorized resin to the Crystal Clay Ornaments.
I know that the supply list to a project can be a deal breaker, but the supplies that you will need for this workshop will provide you with the tools and skills to do some pretty amazing jewelry. Read through the supply list and then check out the inspiration of other things that you can create once you have this technique down.
---
Learn How!
A full step-by-step tutorial is already on the Nunn Design Blog. You can see the steps that it takes to create this amazing highend look!
Supplies needed:
Easy Mold Silicone Putty
Brass Metal Stamping or Vintage Button
Epoxy Clay-Crystal Clay
Nunn Design 2-Part Resin Kit
Castin' Craft Opaque Pigments
Nunn Design Grande Pendant Navette
Nunn Design Grande Pendant Circle
Ornament Hooks
Jumprings
Other Supplies Needed:
Wet wipes
Toothpicks or headpins
Gloves
Timer
Plastic Bag
Business cards or card stock
Q-tips
Rubbing Alcohol
Tools Needed:
---
Be Inspired!
Think beyond Holiday Ornament and into jewelry design. Here are some pieces that I created using the same technique that we will be learning in the workshop.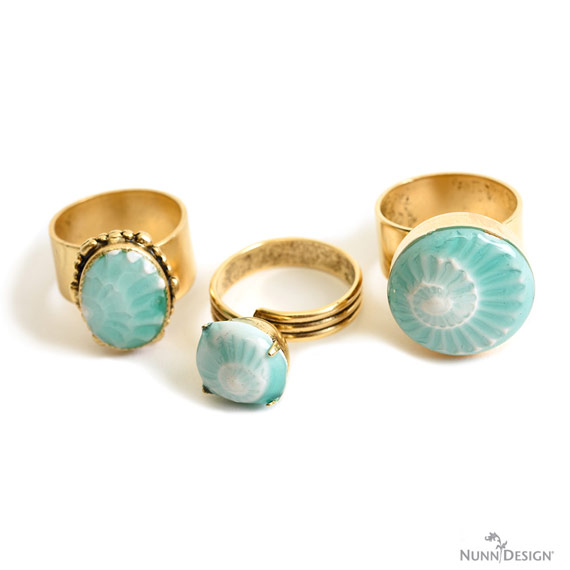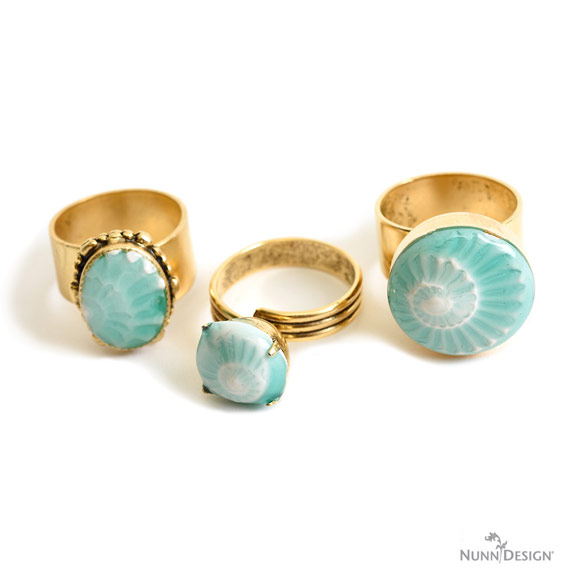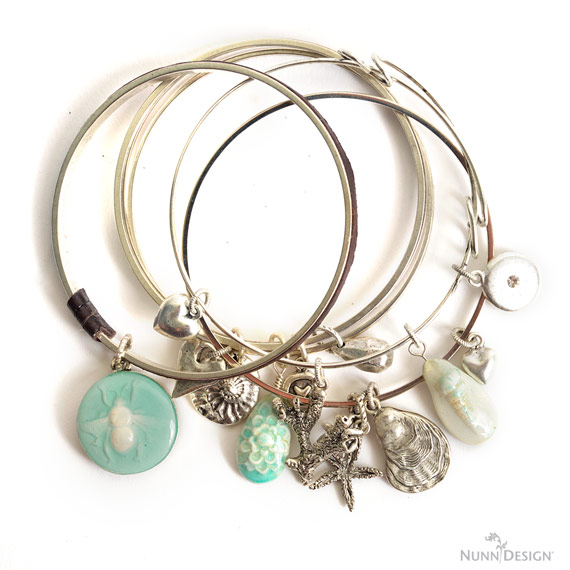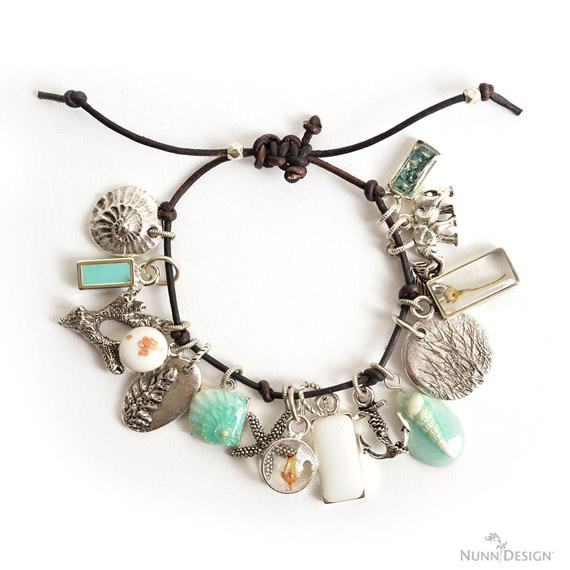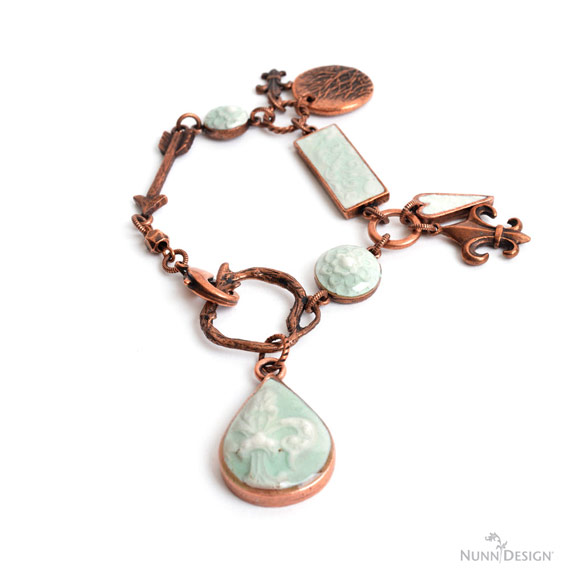 ---
Watch Tutorial on Facebook Live!
Join me in a Facebook Live on November 30th at 10:00 am PST! I will be walking you through the whole process and answering questions you may have.
Click HERE to get a Facebook Live Reminder when we go live!
---
Shop the Nunn Design Buy & Try!
This Holiday Ornament Workshop is a Nunn Design Buy & Try Offer.  The Nunn Design Buy & Try Program encourages jewelry makers; both wholesale and retail, to buy the products needed to try something new.
It is always exciting to see new techniques and projects, but sometimes it takes forever to gather the supplies for that afternoon of creating. The Buy & Try Program allows you to be inspired and purchase just the items needed to explore the technique we are featuring. "Buy & Try" offers might contain items that we don't typically have in stock such as the special silicone molds used in this tutorial.
Shop RETAIL:
shop retail Holiday Ornament Workshop!
For Wholesalers:
How the Wholesale Buy & Try Program works:
Minimum wholesale quantities for "Buy & Try" items are waived, allowing you to receive the lowest tiered price possible.
No need to purchase a wholesale minimum order of $100.00 on "Buy & Try" items. You can add these items to your cart and check out with just the items you will need for a day of creating!
"Buy & Try" items cannot be combined with other wholesale products. 
Sorry it may be a bit confusing, so email Cheryl at Cheryl@nunndesign.com if you have any questions.
The Buy & Try offer expires December 9th at midnight.
After December 9th: Buy & Try items will stay up for purchase, however you will be required to purchase full bulk packs of findings, the $100 Minimum order back in effect and the molds will not be available for purchase.
Shop WHOLESALE:
shop Wholesale Holiday Ornament Workshop!
---


If you enjoyed reading this post,
please subscribe to our blog.
Here are 10 Reasons Why to Subscribe
and a place to do so!
---
How to Purchase Wholesale?
If you are interested in becoming one of the many designers who trust their jewelry to Nunn Design Findings, please join us by registering to become one of our wholesale customers!
Nunn Design primarily sells wholesale, but we do offer Retail DIY Kit supplies for certain projects. For all other findings, please visit our Where to Buy Page for a listing of online stores that sell Nunn Design Findings retail.
---

If you enjoyed reading this post, please subscribe to our blog. Here are 10 Reasons Why to Subscribe and a place to do so!