We make it our business to stay on top of trends that we see in the market place. A trend that we see is staying into 2014 is the usage of crystals in jewelry making. Maybe it is the healing properties of crystals that people can't resist, or maybe it is their interesting jagged shapes. Regardless, crystals make interesting jewelry.
Here are some tutorials that we have come across that may be of interest to you. String a couple crystals onto one of the many Nunn Design Chain options, wire wrap onto a bangle or cuff, or glue them onto a ring. The possibilities are limited only to your imagination.
To get your imagination started, take a look at some of these tutorials:
---
Delightfully DIY Necklace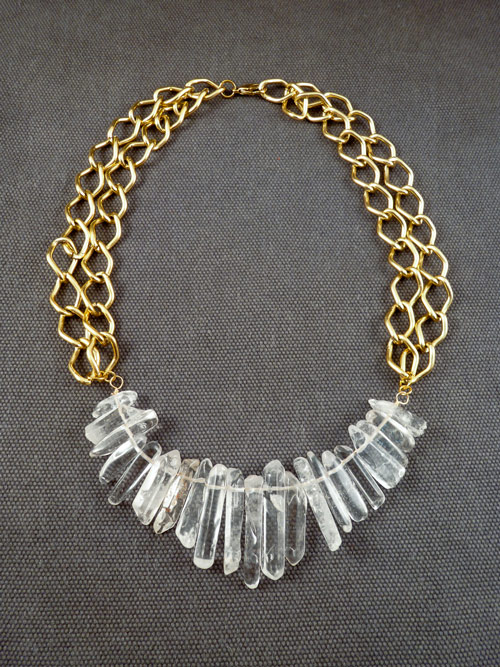 http://thechicsite.com/2013/02/15/diy-crystal-necklace/
---
DIY Wrapped Quartz Bangle

http://www.chic-steals.com/2014/01/diy-free-people-wrapped-quartz-bangle.html
---
DIY Bullet Shell Casing Necklace

http://dans-le-townhouse.blogspot.com/2013/03/diy-bullet-shell-casing-necklace.html
---
DIY Gold Gilded Geode Ring

http://www.swellmayde.com/2012/11/diy-gift-idea-gold-gilded-geode-ring.html
---
Make sure to stay connected and sign-up for our blog!
---

If you enjoyed reading this post, please subscribe to our blog. Here are 10 Reasons Why to Subscribe and a place to do so!