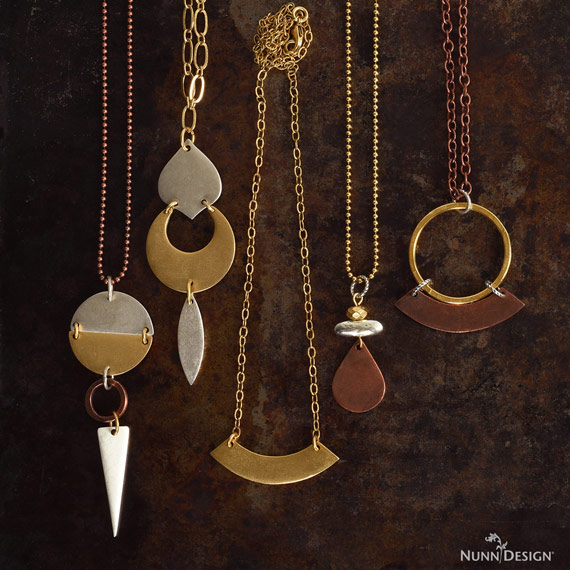 Although the Nunn Design Collection of Flat Tags are plated to be metal stamped or engraved upon, they are also ideal for creating jewelry that is easy to assemble.
I often use the phrase, "Nunn Design Findings are like Legos for jewelry makers". This couldn't be more obvious and easier to do than with the Nunn Design Flat Tag Collection.
If there aren't holes where you want them, add them! Here is a simple blog tutorial to walk you through all you will need to know. How to Punch Additional Holes in Nunn Design Flat Tags
---
Be Inspired!
Click on each of the jewelry inspirations to link to the Nunn Design Gallery where you can easily add to your cart all of the supplies.
---
Shop the 2020 Winter Collection!
download 2020 Master Catalogue!
---
Sign-Up for the Next Series of Classes:
If you would like to be notified of when our next series of online classes will begin, please sign-up to be notified. (link to sign-up form). All class supplies are available both wholesale and retail. Classes consist of free tutorials and videos that can be viewed at any time.
---

If you enjoyed reading this post, please subscribe to our blog. Here are 10 Reasons Why to Subscribe and a place to do so!