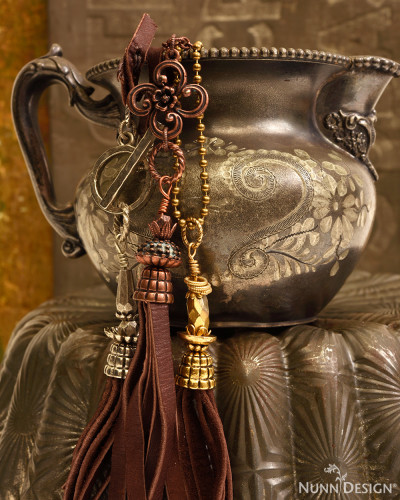 Creating leather tassels is a trend still going very strong. The whole Boho trend just seems to be picking up more and more steam. Learn how to create these fun leather tassels with our tutorial and video.
---
Be Inspired!
---
Tutorial on How To!
Trust me, you can do this!
Materials Needed:
Supplies needed for Silver tassel:
18 inches of 5mm deerskin lace
6 inches 20 gauge wire
1 9mm Beadcap Sea Hive-bc9sh-sb
1 Metal Bead Faceted Round 6mm-mbfr6-sb
1 8mm Daisy Bead Cap-bc8d-sb
1 6mm Daisy Bead Cap-bc6d-sb
1 Metal Bead Faceted Barrel-mbfb-sb
1 8mm Etched Daisy Bead Cap-bc8ed-sb
Steps:
Cut the suede leather 5mm deerskin lace into 3 6 inch strands and cut about 6 inches of 20 gauge wire
Take the leather strips, stack them in the same direction, and fold them in half. Thread one end of the 20-gauge wire through the folded leather and wrap it around the leather at least 2 times. Press the wire together and tuck the wire end under the folded wire. Be sure the excess wire is on top of the leather tassel and centered. This is the piece you will use to thread the beadcaps.
Thread the 9mm Beadcap Sea Hive onto the wire so that the top of the leather is inside the beadcap.
Continue to thread the following onto the wire in this order

8mm Daisy Bead Cap
Metal Bead Faceted Barrel
8mm etched daisy Bead Cap
Metal Bead Faceted Round 6mm
6mm Daisy Bead Cap

Once all components have been threaded onto the wire – create a loop and wrap the wire under the loop about 2 – 3 times. Using flush cutters, snip the excess wire as close to the wrapped wire as possible. Using your needle nose pliers press the snipped wire end so it is flush with the wire (and won't poke an eye out!)
Optional: Trim the leather so that is it even and to your liking.
---
Watch the Video!
[youtube]https://youtu.be/R5TJj4JW960[/youtube]
This is a whole blown Artbeads Café video, but the making of the tassels is fairly quick in the beginning of the video. Artbeads Cafe – Cynthia Kimura is On Location with Becky Nunn at Nunn Design
---
Shop the Supplies!
---
Be Even More Inspired!
Once you make the tassel, you will want to use that deerskin lace on other projects too! Here is some inspiration on some of the things we have created.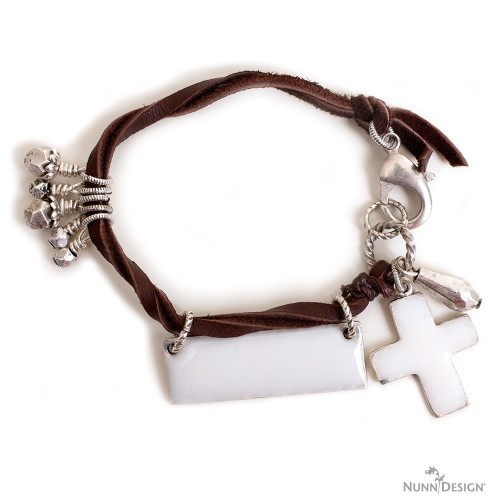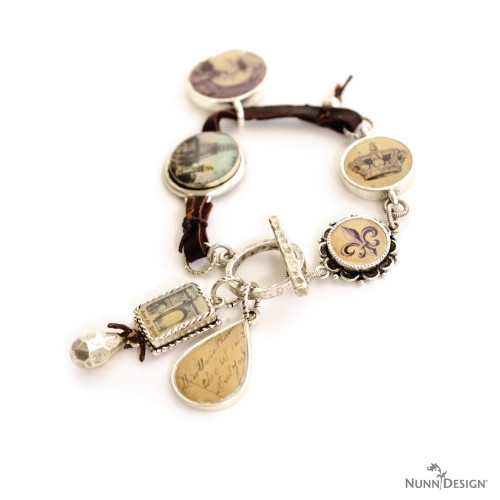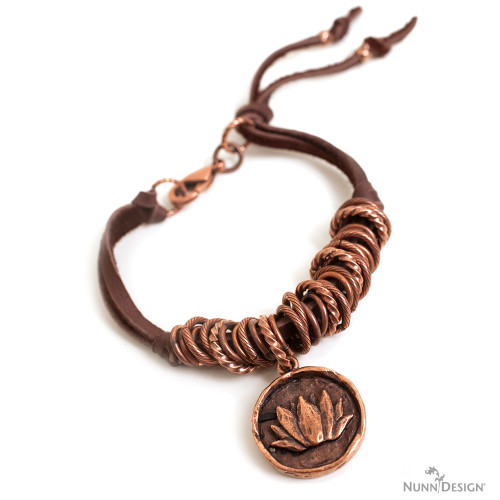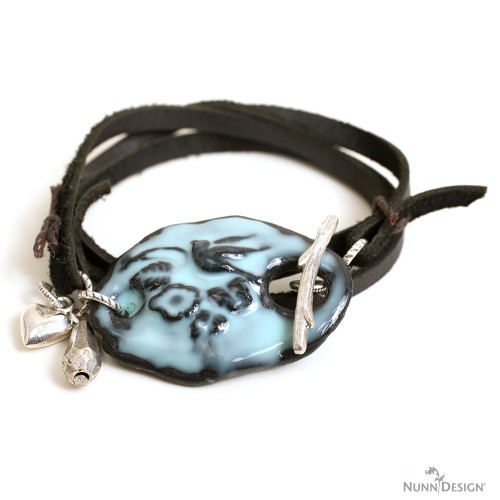 ---
Shop Nunn Design Wholesale
Nunn Design has been supplying jewelry artists with findings for over 20 years. Shop wholesale jewelry findings for creative jewelry makers.
Shop Nunn Design!
---
How to Purchase Wholesale?
If you are interested in becoming one of the many designers who trust their jewelry to Nunn Design Findings, please join us by registering to become one of our wholesale customers!
Please visit our Where to Buy Page for a listing of online stores that sell Nunn Design Findings retail.
---

If you enjoyed reading this post, please subscribe to our blog. Here are 10 Reasons Why to Subscribe and a place to do so!