We will be launching our 2015 Summer Collection this Thursday, June 11th. Included in this new collection is a new series of Nunn Design Charms and Itsy Bottles. Want a peek?
---
New Charms!!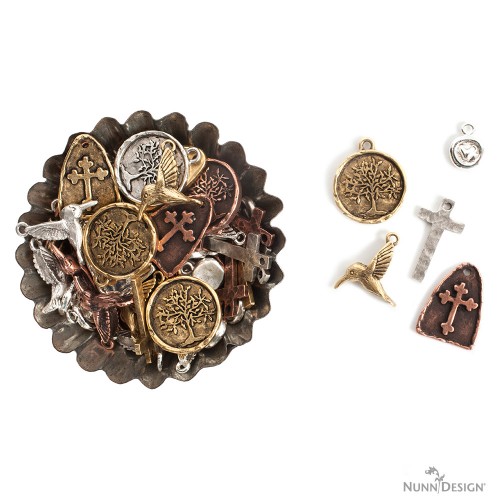 We just can't seem to get enough charms around here! All of our charms are cast in lead-free pewter and plated in copper, 24k gold or .999 fine silver. All of the loops and holes are designed to work with the Nunn Design Jumprings, Chains, Ear Wires and more!
---
Charm Cross Arch
---
Charm Hummingbird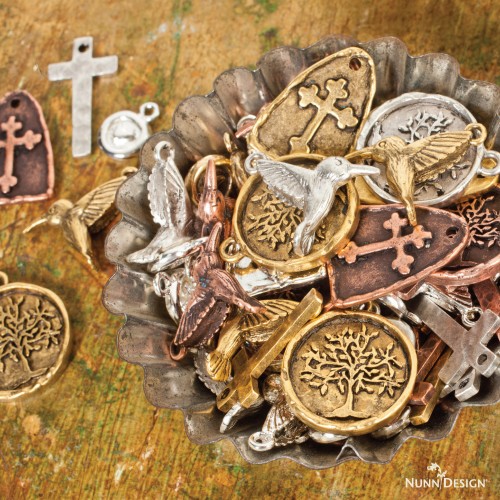 ---
Charm Itsy Circle Heart
---
Charm Narrow Hammered Cross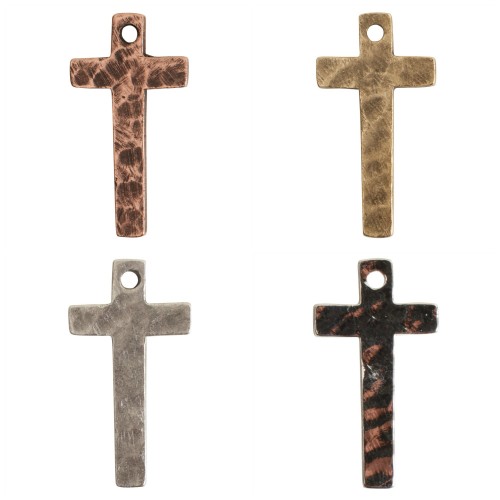 ---
Charm Tree of Life
---
Be Inspired!
---
Itsy Bottles!
I'm totally in love with the little Itsy Bottles! They are so so so so CUTE! Itsy Bottles are available in two styles; Itsy Bottle Channel and Itsy Bottle Plain. The Itsy Bottle Channel has a recessed area that can be left just as it is, or it can be filled with epoxy clay and embedded with Rhinestone Chain, Ball Chain, Bead Caps and more. The possibilities are endless of the fun that can be created with these! The tops of the Itsy Bottles are cast in Lead-Free Pewter and plated copper, 24k gold or .999 fine silver. The Itsy bottles are glass. The Itsy Bottle tops and the glass are unassembled and need to be glued to assemble once filled.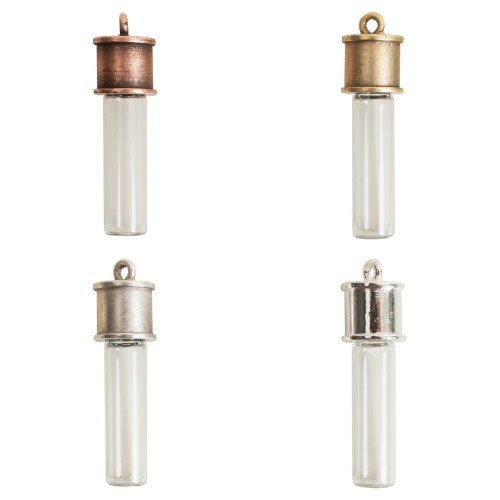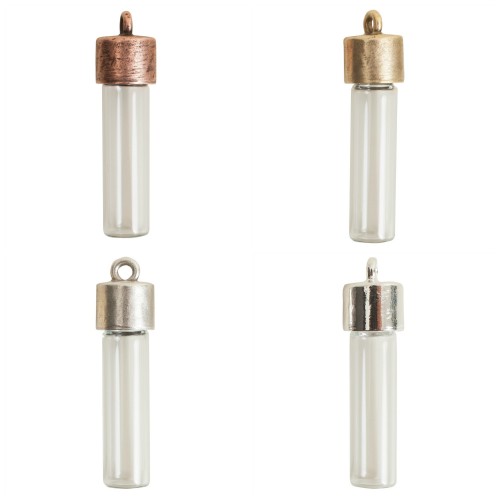 ---
Be Inspired!
Here is some of the jewelry that I have created with the new Itsy Bottles.
Make sure to check emails for June 11th as the 2015 Summer Collection goes live!
---

If you enjoyed reading this post, please subscribe to our blog. Here are 10 Reasons Why to Subscribe and a place to do so!