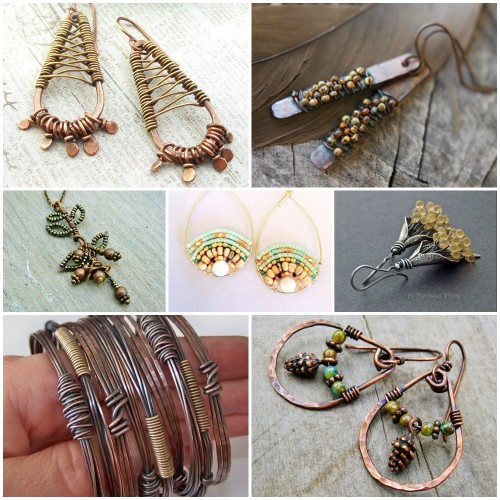 The oohhs and aahhs from our last post on wire wrapping (see our February blog post) are still being voiced. I am so in love with this jewelry making technique that I just can't help but find beautiful jewelry pieces and artisans to talk about. Here is yet MORE Wire Wrapping Inspiration for sharing!
---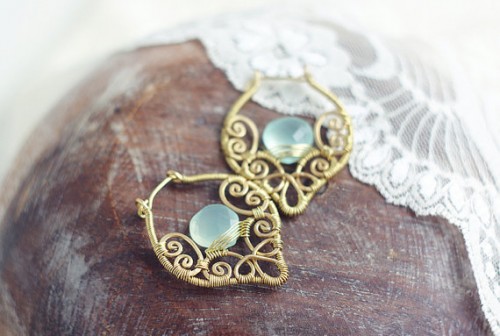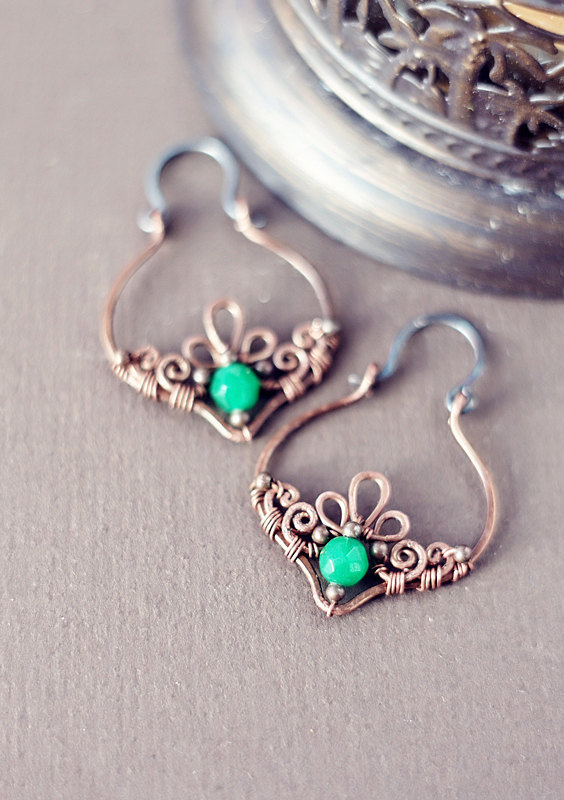 Aren't these earrings by Sabina at Sabi Krabi to die for? I find her work very inspiring! https://www.etsy.com/transaction/133570639?
---
This is a Russian designer that is doing some seriously beautiful work! http://www.strukova.ru/shop
---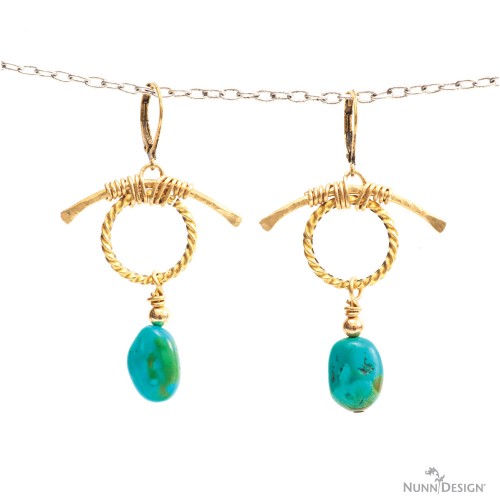 Innovation Team Member Karen McGovern created this great pair of earrings for Step-by-Step Wire Magazine.
---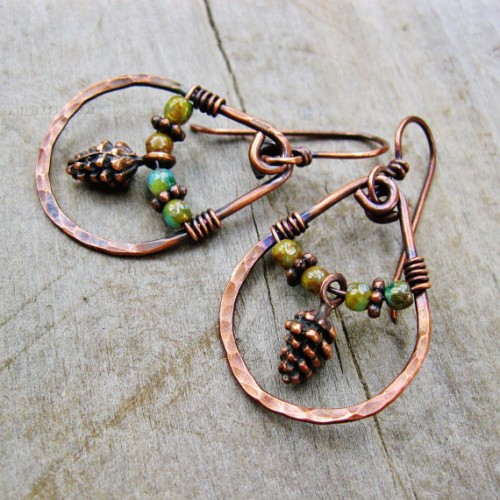 I just gushed over Bear Run Originals last week, but there is just so much to love! https://www.etsy.com/listing/110846569/bead-dance-wire-wrapped-antiqued-copper
---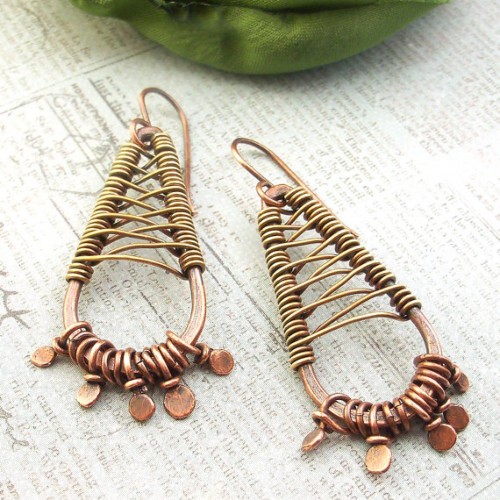 Barbara at ArtNSoul Jewels is creating beautiful jewelry. I like how she has woven the brass wire to create an interesting design element. https://www.etsy.com/shop/ArtNSoulJewels
---
It would be sweet to be sporting an armful of bangles from Angelique at Stone Delite. I like all this texture and variety of wire colors. https://www.etsy.com/transaction/1024157043?
---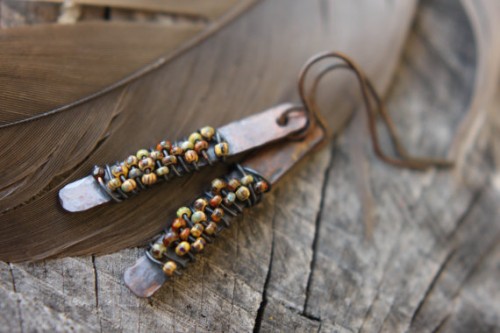 Bonnie at Sparrow Tale was also featured last week, but check out these wire wrapped paddle earrings! They'd go perfect with the necklaces I'm crazy about!
https://www.etsy.com/listing/176154746/earthy-hammered-copper-beaded-drop
---
Wooly wire is great for wire wrapping. It provides an element of tactile texture that I so love. Click on either project to see these pieces I created in the Nunn Design gallery.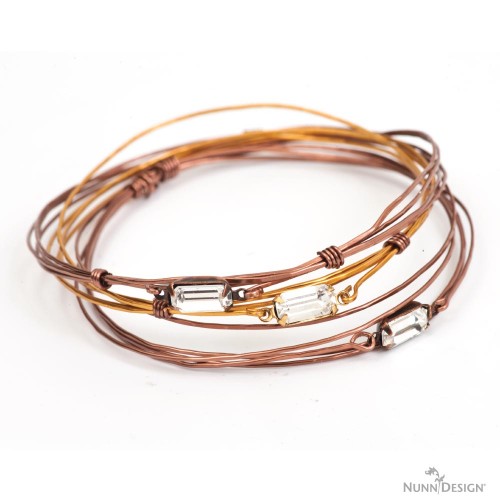 Here is another bracelet that I created for Step-by-Step Wire using prong settings.
---
Anthology 27 has some beautiful and inspiring wrapped pieces on her Etsy site. Here are some of my favorites. https://www.etsy.com/listing/209052079/the-laurent-in-purple-fresh-earrings
---
Aren't these wire wrapped pieces by Misty Evans Designs beautiful? Her creations are made with semi-precious stones and 14k Gold Fill wire.
https://www.etsy.com/listing/195727486/cleo-earrings-long-triangle-earrings
---
Nunn Design Warehouse Diva Haylee created this great wire wrapped bangle set after watching YouTube videos on how to create these leather knots!
---
Ohhh, aren't these lovely by Slow Jewelry? Such beautiful seed bead color combinations! http://www.creema.jp/c/slowjewelry/selling
---
Learn How:
It is one thing to be inspired, but another to move it into action. If you are interested in learning how to wire wrap, here are some places to do so.
Deryn Boyd Mentock is offering a Boho Bliss online jewelry workshop as well as teaching at The Prairie this November.
http://somethingsublime.typepad.com/something_sublime_from_th/
---
Here is a free tutorial on Craftsy showing how to make the wire loop base on which to wire wrap. http://www.craftsy.com/blog/2014/06/how-to-make-a-wire-wrapped-hoop/
---
Heidi Boyd has a free introduction to wirework on Craftsy that looks way fun! http://www.craftsy.com/class/beautiful-wirework-jewelry/
---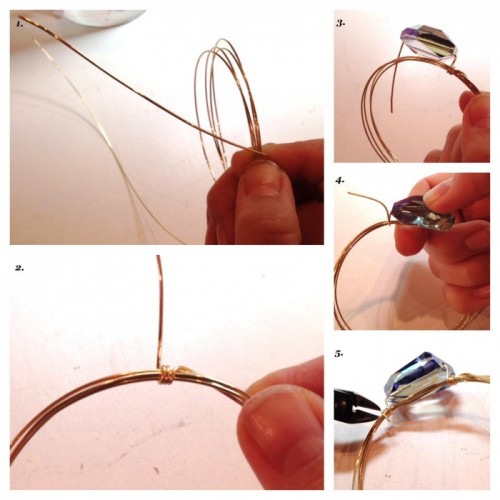 Emily at the blog Art & Soul has a tutorial showing how to create wire wrapped bangles. http://www.artandsoulbeads.com/store/blog/how-to-wire-bangle-bracelets/
---
If you aren't following Art Jewelry Elements Blog, you are missing out. This post by Keirsten is great! She makes those standard ball chain connectors into something fantastic! Plus, they'd be easier to use!! http://artjewelryelements.blogspot.com/2014/01/three-super-simple-ball-chain-ends.html
---
Melissa has yet another idea for finishing off ball chain in this post on Art Jewelry Elements. See, you should be subscribing! http://artjewelryelements.blogspot.com/2013/08/saturday-shareball-chain-end-loops.html
---
Do you want to learn more about wire itself? Click over to Jewelry Tutorial Headquarters to get educated on what to use and when with this great wire information tutorial.
http://jewelrytutorialhq.com/all-about-jewelry-wire-which-gauge-wire-to-use-for-what/
---
Shop Nunn Design Wholesale
Nunn Design has been supplying jewelry artists with findings for over 20 years. Shop wholesale jewelry findings for creative jewelry makers.
Shop Nunn Design!
---
How to Purchase Wholesale?
If you are interested in becoming one of the many designers who trust their jewelry to Nunn Design Findings, please join us by registering to become one of our wholesale customers!
Please visit our Where to Buy Page for a listing of online stores that sell Nunn Design Findings retail.
---

If you enjoyed reading this post, please subscribe to our blog. Here are 10 Reasons Why to Subscribe and a place to do so!