Nunn Design Brass Stampings are a great stand-alone accent in their raw brass form and they can also be used with soft solder or colorized with Swellegant and Vintaj Patinas.
Nunn Design Brass Stampings are sold in packs of 5, 10 or 25 depending on their size. We offer a variety of themes from Nature, Crosses, All Things French, Hearts, Lucky Charms, Medallions and Sea.
Shop: the Nunn Design Brass Stampings!
---
Here is some inspiring ways that you can alter brass stampings.
Brass Stampings & Soft Solder!
Melissa Merman from Melismatic Art Jewelry did a post of some pieces that she created for Art Jewelry Elements.
http://artjewelryelements.blogspot.com/2013/07/august-component-of-monthmelismatic.html
---
Sara of In Small Spectacles does a lovely job of incorporating brass findings with soft solder and glass.
https://www.etsy.com/transaction/1042640089?
---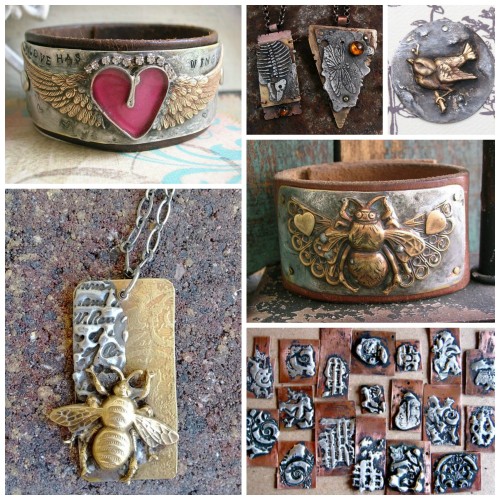 I am such a big fan of this look that I have previously written about. Take a look at this blog post and see several of my favorite samples of Brass Stampings with soft Solder.
http://nunndesign.com/brass-stampings-with-soldered-metals/
---
Sorry, one more then I'll stop. Love this image from Have Faith Designs!
http://havefaithdesigns.net/product/be-still-necklace/
---
Brass Stampings With Swellegant!
This blog post by Heather Powers of Humble Beads is killer! I love her patina chart featured here. On her blog she provides us with formulas for creating each of these amazing finishes. This woman really put some time into this post!
http://humblebeads.blogspot.com/2012/07/swellegant-tips-and-color-formulas.html
---
[youtube]https://youtu.be/2qWQRxYpoVM[/youtube]
Learn about Swellegants from Christi herself in this video. She is talking about using the Swellegants on polymer clay, but there is great information here that applies to metals too!
---
We no longer offer the Swellegant Paints and Patinas, but I created this little sampler for our catalogue once upon a time.
Shop Swellegant Paints & Patinas at http://www.christifriesen.com/!
---
Brass Stampings with Vintaj Patina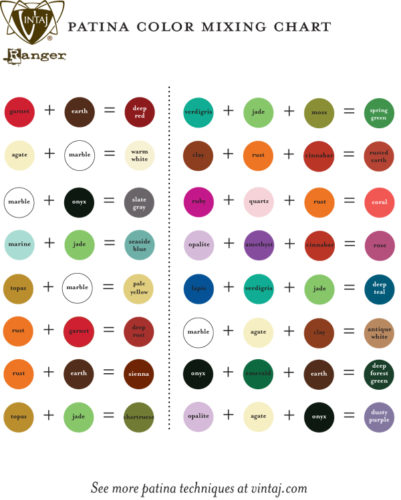 I love these color charts for Vintaj Patinas. There are so many possibilities of ways in which you can use all of the wonderful colors that they have to offer.
Shop Vintaj Patinas online.
---
Be Inspired: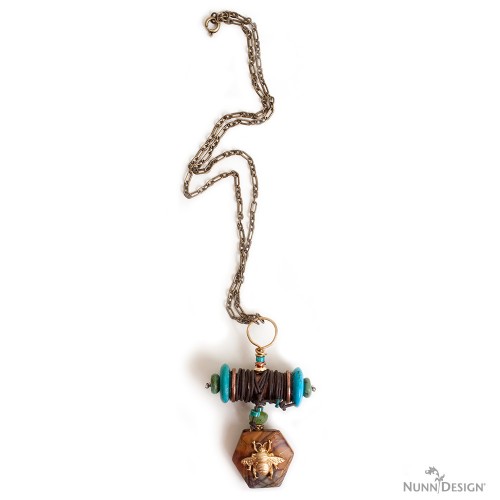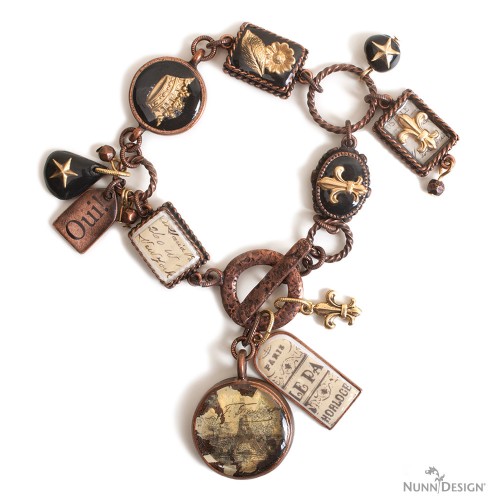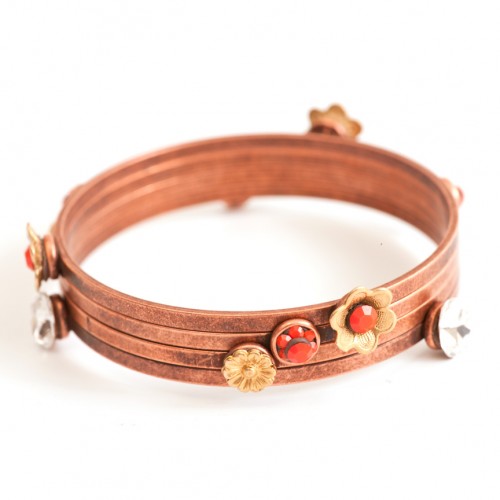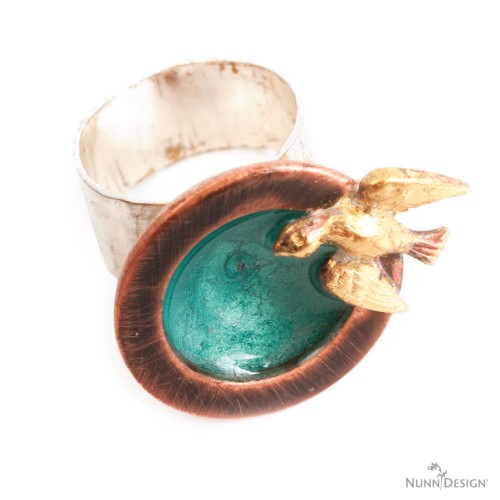 ---
Shop Nunn Design Wholesale
Nunn Design has been supplying jewelry artists with findings for over 20 years. Shop wholesale jewelry findings for creative jewelry makers.
Shop Nunn Design!
---
How to Purchase Wholesale?
If you are interested in becoming one of the many designers who trust their jewelry to Nunn Design Findings, please join us by registering to become one of our wholesale customers!
Please visit our Where to Buy Page for a listing of online stores that sell Nunn Design Findings retail.
---

If you enjoyed reading this post, please subscribe to our blog. Here are 10 Reasons Why to Subscribe and a place to do so!