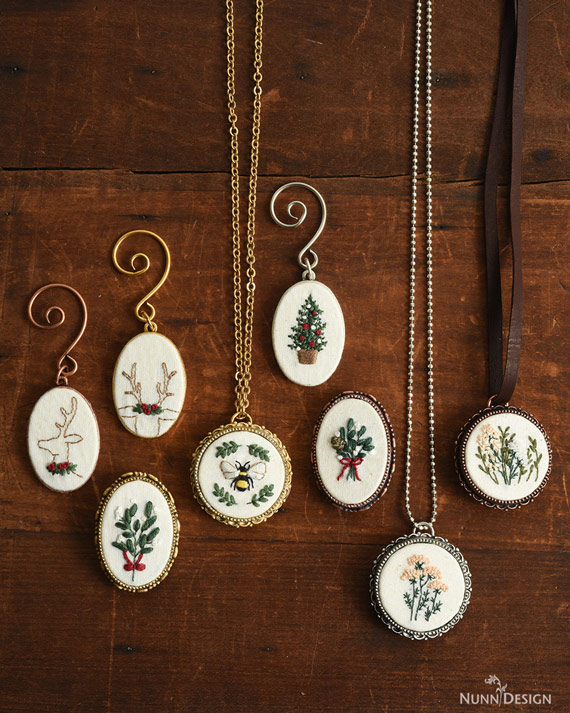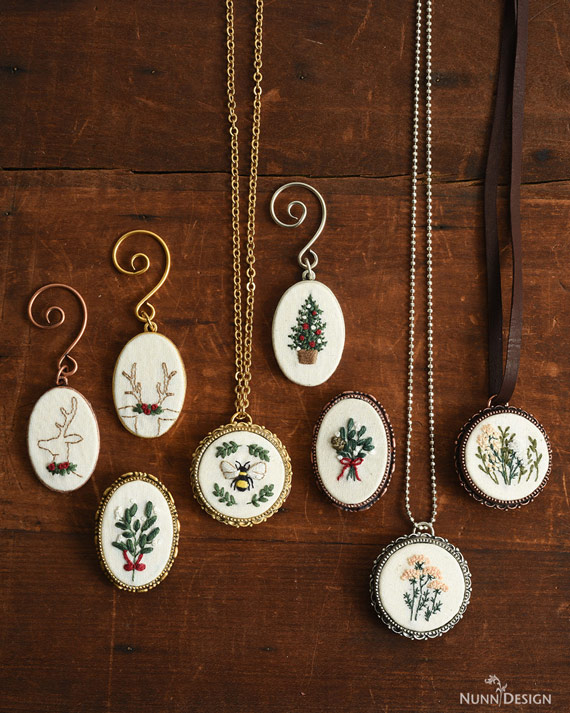 Nunn Design has collaborated with 5 embroidery artists to provide inspiring pieces of wearable art featuring Embroidery Jewelry. This week we are highlighting these artists and introducing you to their beautiful creations.

(Source: instagram @mcaryolynco)
Jessica took a break from stitching to answer a couple questions about her creative process. Everyone, meet Jessica of MCarolynandCo!
---
Becky: How do you balance your creative/business/family life?
Jessica: Finding a balance between work, family and creative works is something that I am sure most makers struggle with. I definitely do. I am married and just starting a new career. I also have a rescue dog that I am very active in training. However my creative itch is always there. I generally balance my life by prioritizing. I always put my husband first and make sure to set aside time for us. As far as finding time for embroidery, I usually work on things late at night or on the weekends. Embroidery is something that is very enjoyable and I always want to keep it that way. As much as I want exposure for my work, I also don't want to get so busy that it becomes a job. So for me, finding the right balance means learning to prioritize and not take on too much at once.
Becky: Have you felt vulnerable in any way as you have gained more exposure with your embroidery?
Jessica: Yes! Two years ago I first posted my embroidery on Etsy and I was so nervous when I shared this on Facebook! I think that sharing an art or craft that you have poured your creativity and time into takes courage. But I am so happy that I decided to start this journey two years ago because by sharing my embroidery I have met some wonderful and amazing makers that are beyond supportive and positive!
Becky: Where did you learn embroidery? Do you have any suggestions for those who want to get started?
Jessica: My grandmother and mother taught me embroidery at a young age. I recently got back into it and had to refresh my memory. I found that watching videos of different stitches was extremely helpful. I also started with a "practice" hoop. I used this hoop to practice a variety of stitches, using different thread counts and needle sizes. I definitely recommend watching videos and making a practice hoop to get started!
Becky: How do you market/sell your work?
Jessica: I use social media as a source of marketing (Instagram and Facebook). I started out selling items on Etsy but now sell at local art/craft fairs and also have jewelry for sale in a local shop.
Becky: Did you enjoy working with the Nunn Design Jewelry Kits for Embroidery?

(Source: instagram @mcarolynandco)
Jessica: Yes! The kits come with a metal insert that fits the bezel perfectly. Prior to using the kits I had to cut my own inserts but by using the kits I am able to bypass this step altogether which really streamlines the assembly process!
---
Be Inspired!
Jessica chose to create ornaments and brooches with a holiday flair! The Nunn Design Team all loved the reindeer ornaments!!!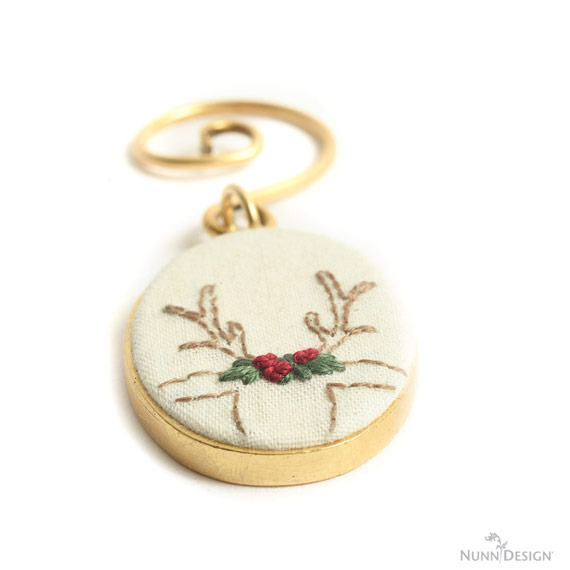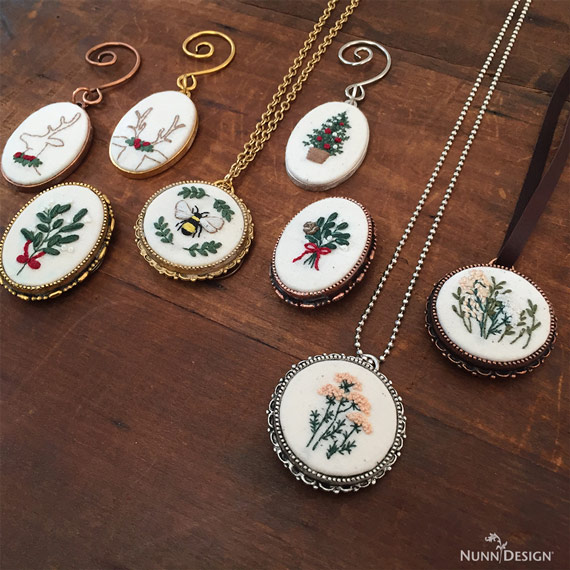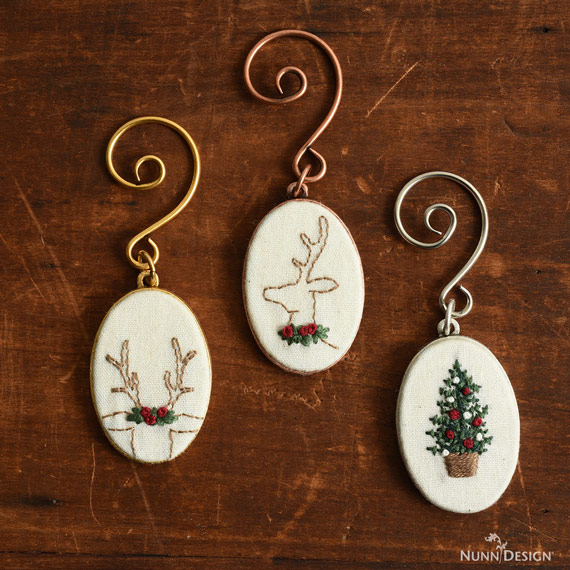 ---
Learn More About Jessica:
---
Shop Nunn Design Wholesale
Nunn Design has been supplying jewelry artists with findings for over 20 years. Shop wholesale jewelry findings for creative jewelry makers.
Shop Nunn Design!
---
How to Purchase Wholesale?
If you are interested in becoming one of the many designers who trust their jewelry to Nunn Design Findings, please join us by registering to become one of our wholesale customers!
Please visit our Where to Buy Page for a listing of online stores that sell Nunn Design Findings retail.
---

If you enjoyed reading this post, please subscribe to our blog. Here are 10 Reasons Why to Subscribe and a place to do so!