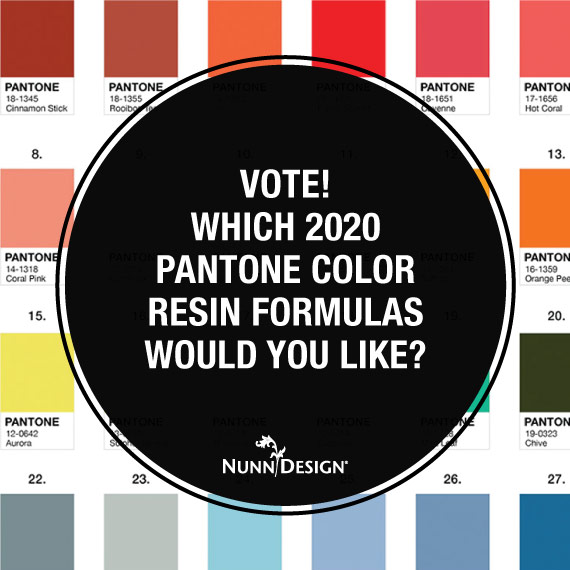 We have a Nunn Design Art Day scheduled for the end of this month! That means it is time for the Team to work on our 2020 Pantone color formulas! Heather spends the day figuring out color formulas using Nunn Design 2-Part Resin and Castin' Craft Opaque Pigments. The process is slow, but the results are oh so helpful!
Please vote on the 2020 Pantone Color Formulas that you would like Heather to work on during Art Day.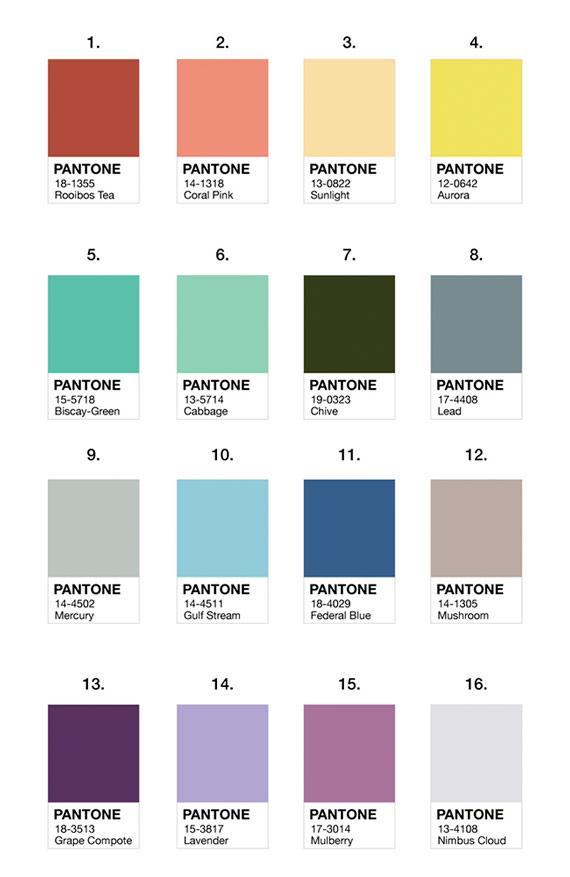 We would love to do them all, but we might have to prioritize! What are your top 6 choices?
---
Previous Year's Pantone Color Formulas:
Below are the 3 previous years of color formula blog posts. Check those out individually, or download the PDF with all our Pantone Color Formulas to date!
Blog Posts:
PDF Cheatsheet
---
Vote on Your Top 6 Choices!
Leave a comment on your favorite colors and we will "get to it" in our 2020 Pantone Color Resin Formulas!
---

If you enjoyed reading this post, please subscribe to our blog. Here are 10 Reasons Why to Subscribe and a place to do so!