You are here:
Raw Crystal Jewelry Inspiration
Raw Crystal Jewelry Inspiration
Crystal Jewelry Inspiration
If crystals are on trend, then it is a trend that never seems to dip. They just continually get reinvented into other ways to be included into amazing artistic creations. Be inspired with these crystal works of art, including crystal points and other raw crystal jewelry inspiration!
---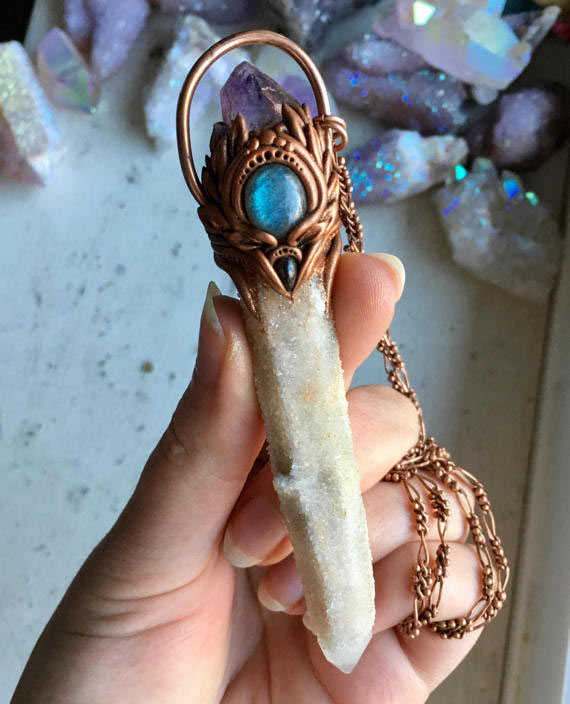 Etsy artist Martina of TheSpiritnectar does amazing work! Her 211K Followers on Instagram as @spiritnectar would agree!
---
Danielle Quigley of Danielle Rose Bean creates great statement pieces using Crystals.
---
Veronica's crystal collection of jewelry for her Wild People Free Spirit line is stunning!
---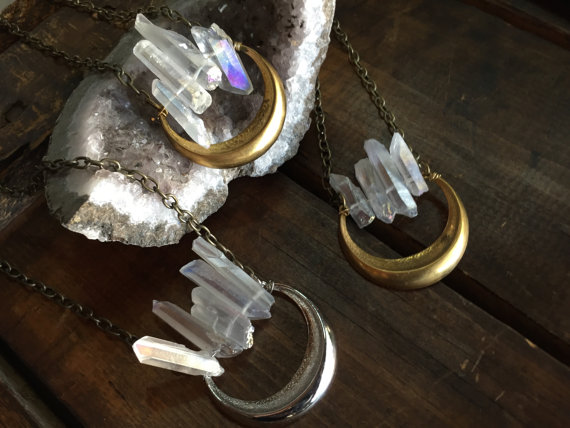 Francis Frank states on her Etsy site that she is inspired by "Wild Hearts + Mother Earth."
---
Hawk House has loads of beautiful crystal jewelry!
---
I'm crazy about this ring that Haylee made here at work during our last art day.
---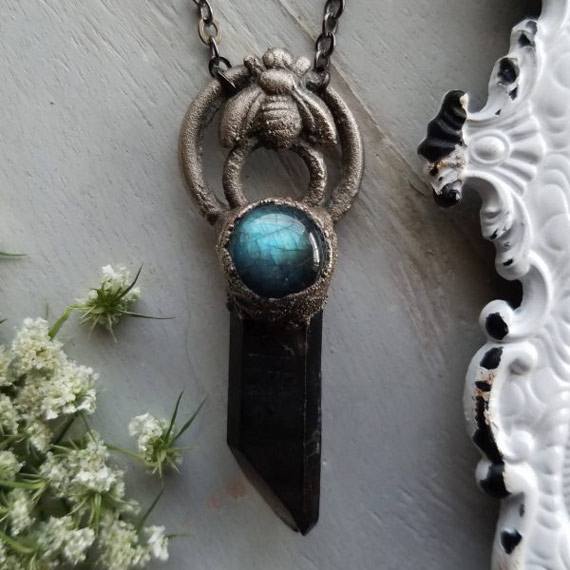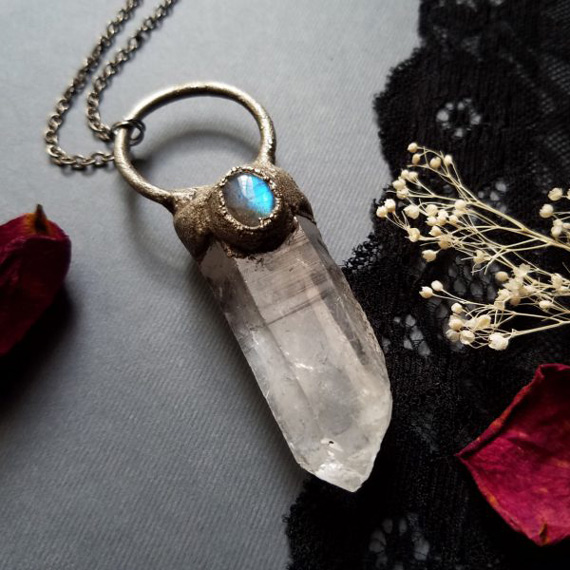 Queen of Jackals makes beautiful handmade jewelry with the antique process of electroforming.
---
Autumn with BellaLili created these a while back, but that doesn't make them any less awesome!
---
Love this ring by Low Luv x Erin Wasson!
---
Here are some crazy cool pieces by Grace Lee of Found by Grace@gemsbygrace on Etsy, or on Instagram.
---
We will be offering a Crystal Point Buy & Try starting tomorrow. It will include all sorts of yumminess that will allow you to get started on your own crystal creations.
You may also like to read: