You are here:
Organic Hoops – 2018 Winter Collection Sneak Peek!
Organic Hoops – 2018 Winter Collection Sneak Peek!
The addition of Organic Hoops to the 2018 Winter Collection are an exciting style to design with. I really enjoyed designing with these new Large and Grande Organic Hoops. The 2018 Winter Collection will be releasing on January 4, 2018. Let's see if we can peak your interest with this product spotlight on the Organic Hoop Findings.
---
Organic Hoop Large & Organic Hoop Grande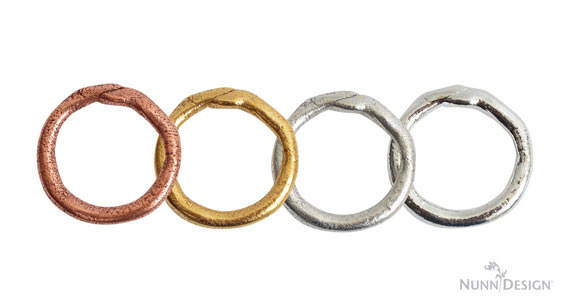 The models for Organic Hoops, both Large and Grande, were created in the same way as the Organic Tags. The models were created by hand and intentionally not cleaned or "machined" so they would have the look of an organic handmade finding.
What I've loved about creating with the Organic Hoops is the diversity of how I could use them. They were enough to just stand alone as a charm, or they could be used as a toggle ring or connector. So many possibilities.
---
Be Inspired!
---
2018 Winter Collection – Goes live January 4th
Stay tuned for more sneak peeks of the 2018 Winter Collection. Mark your calendar for the release date of January 4, 2018.
After January 4th, 2018 – look for the 2018 Winter Collection in our New Products section!
You may also like to read: