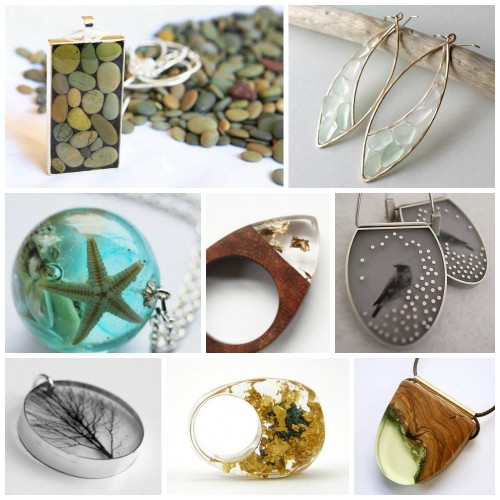 If you are looking to be inspired about where to take your resin jewelry making skills, this post is meant to push you forward. In this week's line-up I have selected several artists that I find to be very inspiring. It makes me want to comb the beach for beach glass and actually ask to go on a hike with my husband so I can gather some bark from the trees. You know you are a resin artist when "everything is better with resin poured on it."
Here are 5 trends that I see are popular in resin.
---
1. Resin & Organics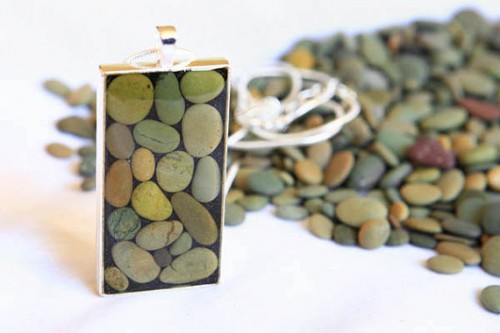 I really like the organic mosaics created by Etsy artist, Pretty Good. Each piece is created with multi-colored stones and pebbles from the beaches of New Zealand.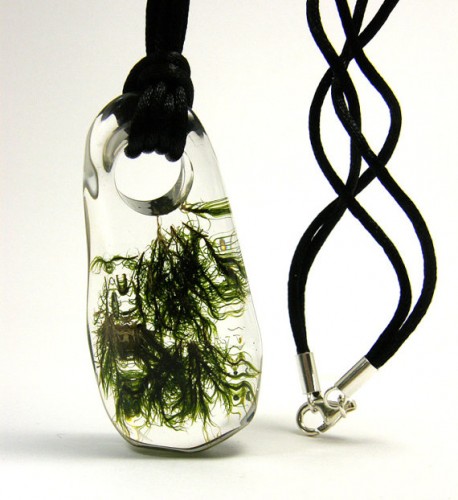 Not only do I like the organics that Sylwia Calus of Warsaw Poland is embedding into her resin, I love her organic shapes! These inspirational pieces were found on her Etsy site; Sisicata.
---
2. Open Back Bezels with Delicate Frames
Angela from Bella Anela Jewelry, another wonderful Etsy artist, is creating very delicate pieces using open back bezels and resin.
---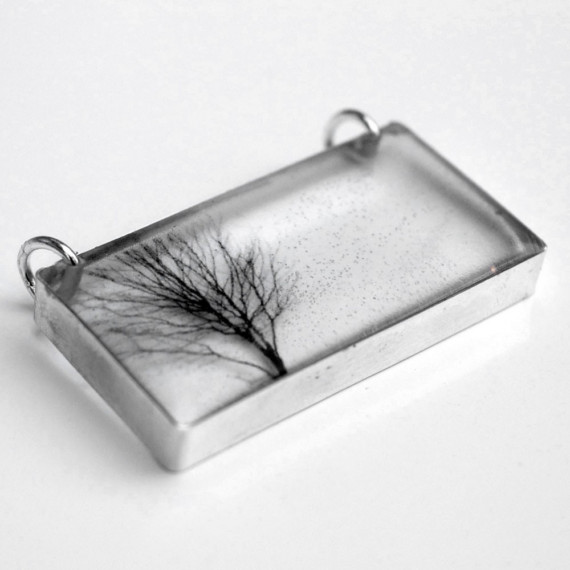 Black Drop Designs has the advantage of such wonderful photography that they embed into their resin pieces. Their jewelry is striking and bold, yet elegant and fine.
Oh, isn't this just the best? http://www.fler.cz/zbozi/nausnice-4807610
---
3. Resin and Wood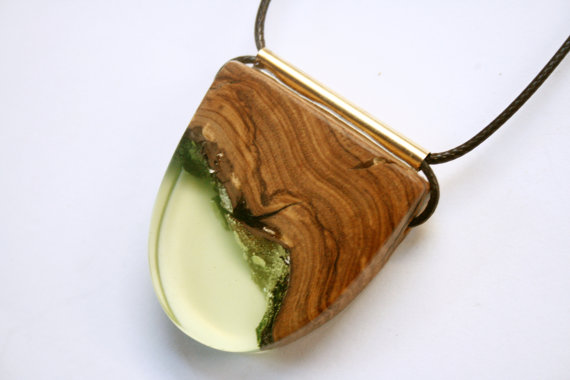 Britta Boeckmann from the Etsy shop BoldB is doing some amazing pieces that incorporate wood. I'm really in awe over her pieces!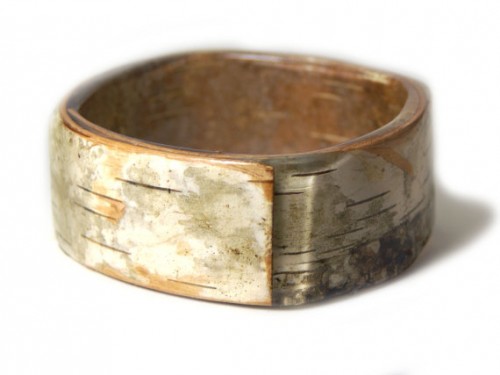 Modern Flower Child is creating some beautiful resin bangles. I really like this one that incorporates birch bark.
---
4. Resin Gone 3D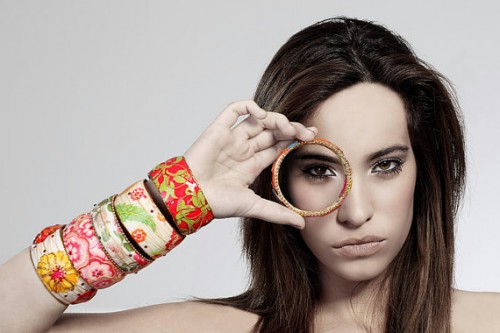 Resin covered bangles are very much in vogue. I really like the bold colors and graphics that Iris Design of Kefar Yavne, Israel is creating and offering on her Etsy site.
Here is another wide bangle from Modern Flower Child. I love the look of the feathers that are incorporated into the bold modern cuff.
I have featured these pendants by Alice Kresse before, but I just love the cone shape.
I have posted several small spheres on Pinterest like this one, but this is still the highest item pinned from our Pinterest site. I think it is a combination of the seashells and the slightly tinted resin. Regardless, it is a look that people love!
http://www.etsy.com/listing/101342627/sold-out-back-in-stock-soon-the-mermaids
---
5. Resin with Glass & Gold Flakes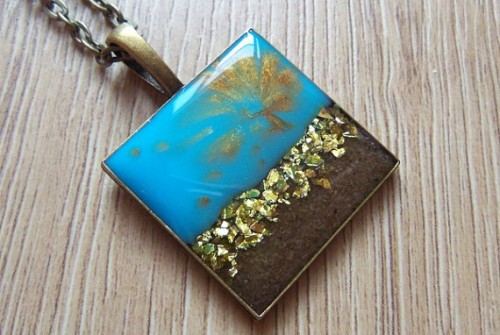 Isn't this piece by Etsy artist Alice of Resin Jewels by Alice beautiful!
I have been playing with glass glitter flakes and Gel du Soleil. We will be offering a Buy & Try featuring this technique launching July 9th. Keep an eye out for the upcoming tutorial.
In this beautiful piece from Sylwia Calus of Warsaw Poland she is embedding gold flakes into her organic shape!
---
Learn How!
If you are interested in learning how to work with resin, how to embed organics, how to use open back bezels or how to create custom bangles, read on!
---
Shop Nunn Design Wholesale
Nunn Design has been supplying jewelry artists with findings for over 20 years. Shop wholesale jewelry findings for creative jewelry makers.
Shop Nunn Design!
---
How to Purchase Wholesale?
If you are interested in becoming one of the many designers who trust their jewelry to Nunn Design Findings, please join us by registering to become one of our wholesale customers!
Please visit our Where to Buy Page for a listing of online stores that sell Nunn Design Findings retail.
---

If you enjoyed reading this post, please subscribe to our blog. Here are 10 Reasons Why to Subscribe and a place to do so!