I must confess, I love what I do! With the great team of people that we have here at Nunn Design, I am able to focus on the direction our market is heading and think about how we will support you with products, inspiration and education.
Here are 7 jewelry trends that I have been watching. Some of them aren't cutting edge, but I'm seeing an increase in their popularity. I hope they inspire you!
---
Trend 1: Trash to Treasure!
Sustainable living is a buzz phrase that is widely used. More and more consumers are making conscious choices to purchase consumer goods that support sustainability. Here are some of my more recent favorite artists.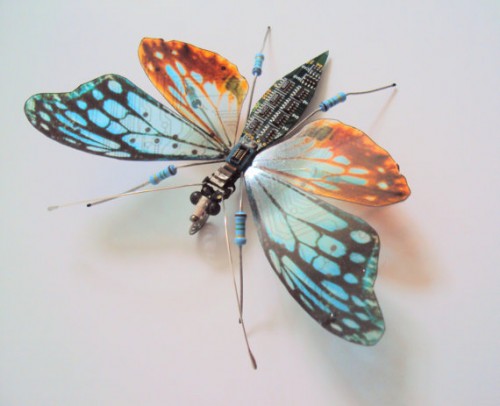 Julie Alice Chappell uses old computer circuit boards to create beautiful pieces of art!
---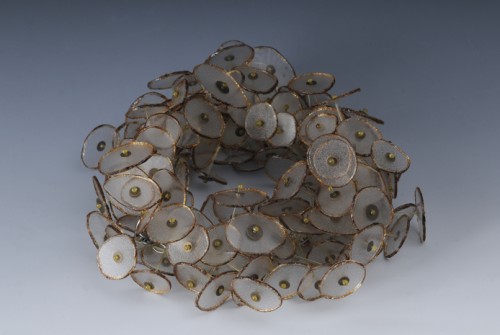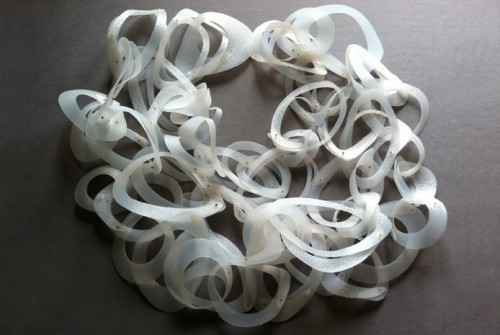 Mary Donald lives in Los Angeles and is an urban hunter and gatherer. She incorporates the treasures she finds into these amazing pieces of art.
---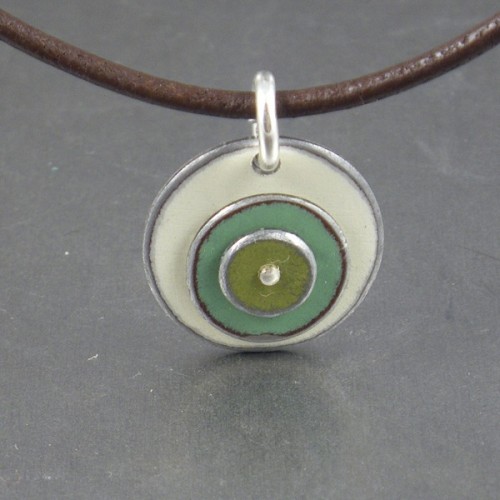 Pyper and Jarrod of You Got Mojo aspire to keep American history alive as well as practice environmental awareness. These artists scour forgotten junkyards in search of vintage automotive steel that they salvage and create into jewelry. I'm totally smitten with this jewelry!!
---
Trend 2: Going Square!
Various shapes come and go. I'm seeing more and more squares in both rings and bracelets!
Ann Marie Cianciolo is creating such beautiful jewelry. She offers a whole line of square shaped rings that are to die for!
---
Anthropologie's bangle isn't totally square, but I think this passes for this trend.
---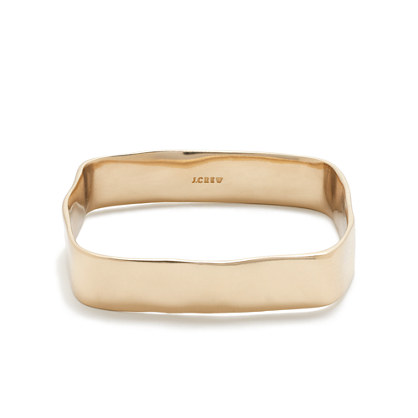 JCrew is also on board with this square trend.
---
Trend 3: Beautiful Wood!
Maybe as we become more and more high tech, the natural elements are so badly needed to bring balance into our lives. I'm seeing that balance happening with this trend of wood jewelry.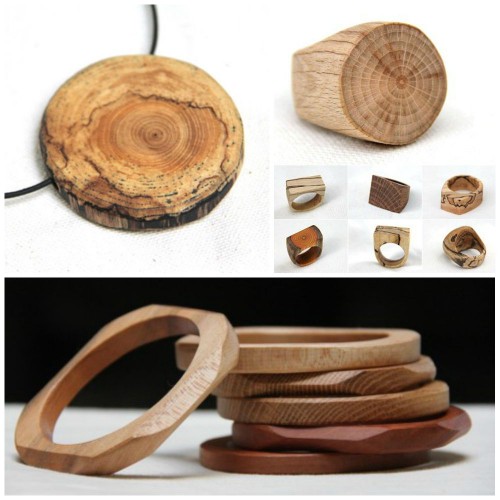 The Wood Lot offers not only beautiful products, they do a wonderful job letting us see just how labor intensive it is to create these items of beauty.
---
Make sure to visit The Red Bird Shop for beautiful wooden jewelry.
---
Trend 4: Soft Solder!
Soft solder is gaining more and more popularity due to the ease of the technique. Although soft solder isn't a new trend, the trend of incorporating natural elements into soft solder is gaining popularity.
I am enjoying how Sasha Crow Design is incorporating natural elements and soft solder in her jewelry designs.
---
Trend 5: Adorning Feet!
Maybe we have already missed the summer window for this trend, but adorning the feet is now on my radar.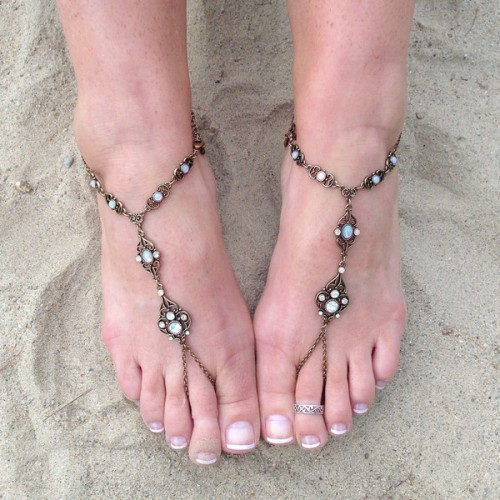 Criscara has a lovely line of barefoot sandals.
---
For a more boho look, take a look at the creations that Gabriela creates on GP Yoga.
---
Trend 6: Including Organics
Organic texture, organic shapes, organic images are all trending. Here is yet another way to include organics in your jewelry, by creating terrariums.
With Roots does a lovely job of creating little terrariums.
---
Trend 7: Make it Irregular!
Clean modern lines are in, but so are organic lines and shapes. Maybe it is the handmade touch that makes this irregular look so desirable.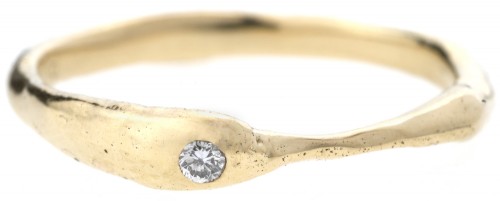 Bario Neal has some lovely pieces that incorporate this trend.
---
Nafsika out of Athens, Greece, created these irregular contemporary stacking rings.
---
Tell us in the Comments
Which trends do you finding appealing? What other trends are you seeing in the marketplace?
---
Shop Nunn Design Wholesale
Nunn Design has been supplying jewelry artists with findings for over 20 years. Shop wholesale jewelry findings for creative jewelry makers.
Shop Nunn Design!
---
How to Purchase Wholesale?
If you are interested in becoming one of the many designers who trust their jewelry to Nunn Design Findings, please join us by registering to become one of our wholesale customers!
Please visit our Where to Buy Page for a listing of online stores that sell Nunn Design Findings retail.
---
If you enjoyed reading this post, please subscribe to our blog. Here are 10 Reasons Why to Subscribe and a place to do so!