Although I am a designer and an artist, I am also very much the geeky analytical type. But, I'm not into figuring out stuff the hard way. Give me the cliff notes and the cheat sheet and let me get to work!
Here are 7+ sources, tutorials and tips that I think are helpful.
---
1. Tips For Swellegant Patinas:
Swellegants are paints and patinas offered by Christi Friesen of CF Originals. Heather, of Humble Beads put a lot of time and information into educating the reader on how to use the patinas to create different effects. This post is definitely making it on my "cheat sheet" list. http://www.humblebeads.blogspot.com/2012/07/swellegant-tips-and-color-formulas.html
---
2. This-To-That Glue Advice:
Last week, Innovation Team Member Marla Salezee emailed asking advice on glues to use with leather. She came across this great website: www.thistothat.com. You can enter the items you are gluing to one another and it will give you a list of suggestions of glues to use. Hey, I'm into that.
---
3. Tips on How To Make Your Own Jewelry ID Tags
2012 Innovation Team Member Erin Prais-Hintz is not only a great designer; she is a very good educator. This post, dating back to April 2012, was done for the blog Art Bead Scene and is fantastic sourcing how to make your own jewelry id tags.
If you have any interest in taking your jewelry up a notch, this is a great read: http://artbeadscene.blogspot.com/2012/04/tag-youre-it-custom-jewelry-tags.html
---
4. How To Create Your Own Image Transfer Image
We have never offered blank stock of the film that our Transfer Sheets are printed on, because it would melt the drum of a laser or inkjet printer (just a minor detail). Now you can purchase from Amazon blank sheets of Lazertran Stock and print your own images! Once you have the film in hand, you might want to be inspired on how to use it with our free tutorial, Make Your Own Keepsake Pendants-Transfer Sheets with Resin.
---
5. Sculpt and Carved Clay Tutorials
Creating pieces that look handmade is a very big trend. People want to have a piece of artisan jewelry that is screaming, "I am one of a kind and unique." Here are a few tutorials that I have come across showing ways that you can carve and sculpt clay so that each piece has that handmade touch …but doesn't take forever to do!
Aesthetic Outburst did a fun tutorial showing how to texture and sculpt polymer clay beads. http://aestheticoutburst.blogspot.com/search?q=polymer+clay+tutorial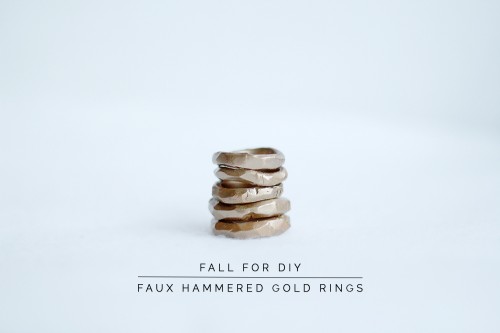 Fall For DIY also has some great tutorials on this same technique:
http://fallfordiy.com/blog/2014/02/14/diy-faux-hammered-gold-rings/
And hobby box has a great tutorial that is right up my alley. Great picture written in a foreign language! No need to pretend to read it because I can't understand anything anyway! http://hobby-box.ru/phakturnye-businki.html
---
6. Beaducation Metal Cheat Sheets
I have mentioned these cheat sheets before, but they really are awesome. I'm into pretty, but I'm also into good graphic design. Beaducation's information is beautifully laid out AND it makes sense! Visit our blog for the links of several great cheat sheets: http://nunndesign.com/beaducation-cheat-sheets/
---
7. Mix Your Own Designer Colors with Opaque Colorant and 2 Part Resin
We are a distributor of ETI Products. One of their product lines we offer is the Opaque Colorants. On page 4 of Marie Browning's online free book titled EasyCast Resin Knobs, Marie has a chart that helps you to design your own colors by mixing the various pigments. CHEATING at its best! That took a lot of time to figure that out! Thanks so much Marie! http://www.eti-usa.com/flipbooks/ECRKnobs/Default.html
If you need a tutorial on fun things that you can do with colorized resin, download a couple of our free tutorials.
---
I hope that you find this insider's information helpful. Do you have a favorite tips you'd like to share? Please email me at becky@nunndesign.com.
---
Shop Nunn Design Wholesale
Nunn Design has been supplying jewelry artists with findings for over 20 years. Shop wholesale jewelry findings for creative jewelry makers.
Shop Nunn Design!
---
How to Purchase Wholesale?
If you are interested in becoming one of the many designers who trust their jewelry to Nunn Design Findings, please join us by registering to become one of our wholesale customers!
Please visit our Where to Buy Page for a listing of online stores that sell Nunn Design Findings retail.
---

If you enjoyed reading this post, please subscribe to our blog. Here are 10 Reasons Why to Subscribe and a place to do so!