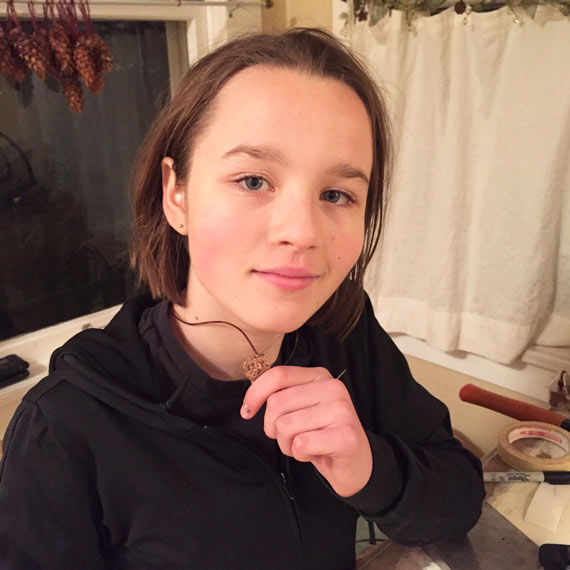 Teaching Metal Stamping to a Teenager
It wasn't any teenager that I was teaching metal stamping. It was my 13-year-old daughter, Emillia. Maybe some of you can relate to this experience of  teaching your own child art, or teaching a teenager ANYTHING! But, for once, I managed to do it right. It was fun and easy.
Here are the steps for my successful experience with teaching my 13-year-old teenage daughter how to metal stamp on Nunn Design Flat Tags to make customized gifts for her friends.
---
1.  She asked ME!
Emillia wanted to create metal stamped necklaces for her friends for the holidays. Since she knows that I have a lot of flat tags and metal stamping tools, she figured she could make a bunch of stuff and not have to spend her own money. I don't mean to make my daughter sound like a real 'stinge-ola' she isn't. She is delightful. She just knows how to make the best of her money. I call that smart.
---
2.  I set-up the supplies and cued up a video on my laptop.
I set-up all the metal stamping supplies on the table and said, "If you want to use any of these tools and supplies to make gifts, you'll first need to watch this video to learn how."
On my laptop, I had cued up a great free video from Lisa Niven Kelly of Beaducation.
I did notice that Beaducation had another metal stamping video for kids, but that isn't the one that she watched (she's 13! I didn't know if she would go for the whole "kid" thing.). Emillia dove right in.
---
3.  Here are your practice blanks
As part of her set-up, I had a pile of blanks that she could practice on. She spent some time learning how to hold the hammer and get a gauge of how hard she had to stamp onto the metal to create an impression. She even practiced taping the tags down and stamping out words.
---
4.  Onto the projects!
After watching the video Emillia was off and creating. She stamped like crazy for over an hour making various pendants. She stamped, she darkened the metal stamped flat tags with a Sharpie Marker and cleaned them up with rubbing alcohol. She did a great job!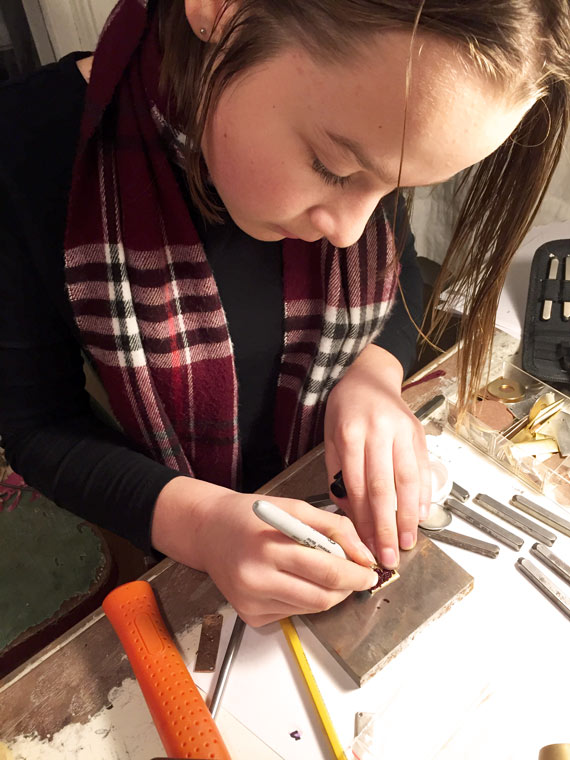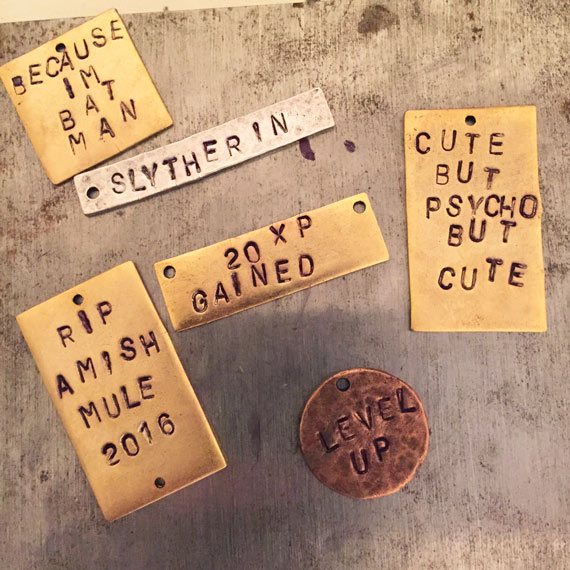 ---
5.  Assembling the necklaces
Emillia already had experience with how to open and close a jump ring, so I just pulled out the supplies she would need and off she went. After attaching the jump rings, she cut some leather cord and tied on some lobster clasps and jump rings for the closures.
---
6.  And it is a wrap!
Emillia was really happy with her creations! She wrapped all of them up and off she headed to school to play Santa!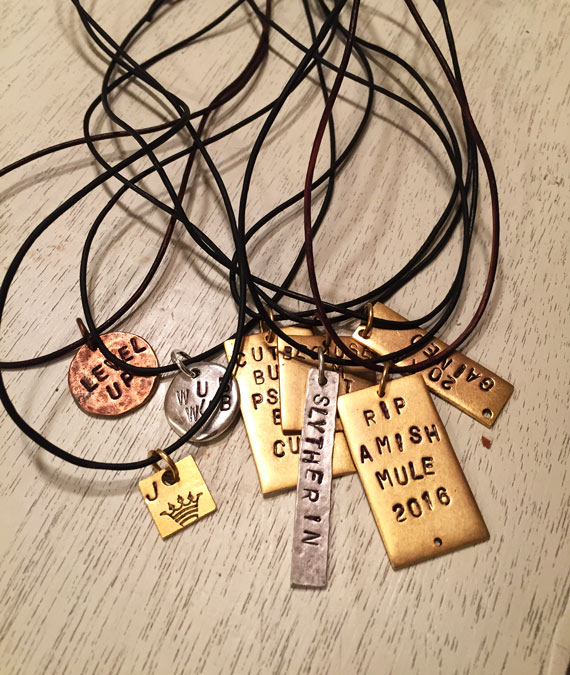 I'm proud to report that no teenager was harmed in this blog post, nor were any tears shed or screaming voiced. It was super fun for both of us.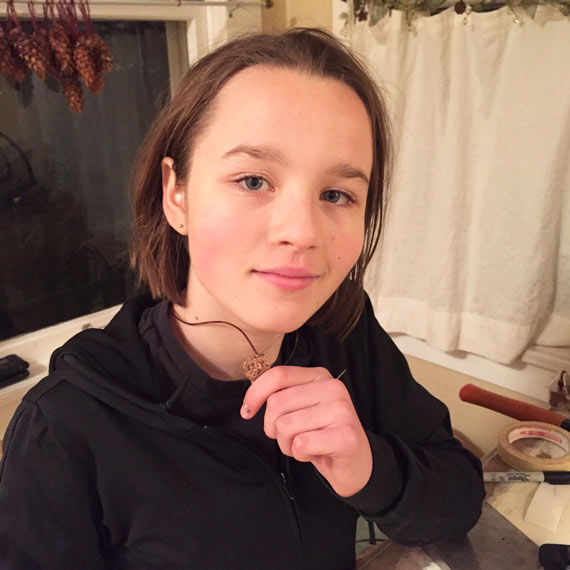 ---
Shop Nunn Design Wholesale
Nunn Design has been supplying jewelry artists with findings for over 20 years. Shop wholesale jewelry findings for creative jewelry makers.
Shop Nunn Design!
---
How to Purchase Wholesale?
If you are interested in becoming one of the many designers who trust their jewelry to Nunn Design Findings, please join us by registering to become one of our wholesale customers!
Please visit our Where to Buy Page for a listing of online stores that sell Nunn Design Findings retail.
---

If you enjoyed reading this post, please subscribe to our blog. Here are 10 Reasons Why to Subscribe and a place to do so!