For a self-taught artist with no gardening skills, Nuby sure found her calling in sculpting miniature flowers and succulents. Since 2008, Nuby has been experimenting with the art of sculpting polymer clay into "colourful blossoms." Her exploration of clay and mixed media has evolved into her own unique brand of one of a kind hand-sculpted wearable art.

Photo credit: Azure Photo Studio
We caught up with Nuby in her Texas home to ask her a couple questions about her creative process and her business.
---
Becky: How would you say that your academic background of architecture and interior design has influenced your current creations?
Nuby: My academic background of Architecture (Environmental Design) & Interior Design has definitely influenced me to incorporate some of the main principles of design to my current pieces such as composition, balance, proportions and color studies & theory. It has also helped me develop a more acute attention to detail.
Becky: You sell both direct to consumers from your website, as well as wholesale. Do you have a preference of selling retail over wholesale?
Nuby: I am so grateful to have the opportunity to do both! I love communicating with retailers and connecting directly with the customers.

(Source: instagram @nuby_colourful.blossom)
Becky: Your booth looked beautiful and was very consistent in feel to your brand. Did you feel that the extra effort that you put into your booth was a good return on your investment?
Nuby: Thank you! I'm so happy you liked my booth! I always say it is a work in progress since I am constantly trying to find new ways to improve it, but I absolutely believe it brought more people to my booth. People that were curious to see what I was actually selling or just wanted to stop by to compliment my set-up.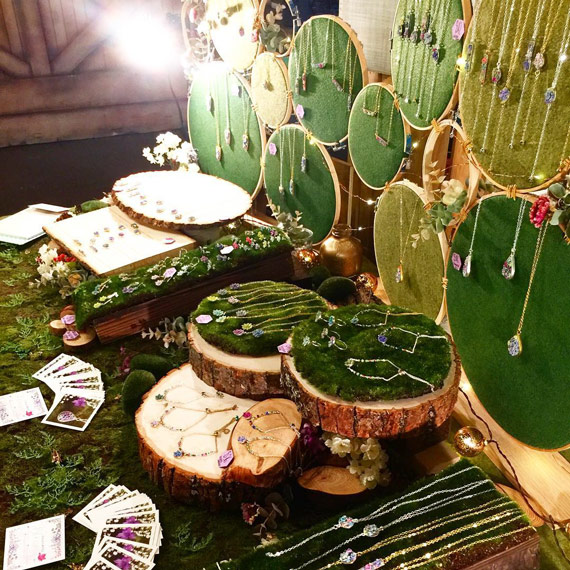 (Source: instagram @nuby_colourful.blossom)
Becky: How do you typically create. Do you have days that you are creating jewelry and other days that are purely administrative?
Nuby: I definitely should be more organized about this, but the way I work, or when I work, depends on how I'm feeling that day. I have a full-time job aside from my jewelry making which makes it a bit hard to keep a structured schedule. Usually, unless I have a deadline, the only days I have designated for a specific task are Sundays, which are typically days that I create from 10am-9pm and Wednesdays, when I get out early afternoon, so I have the rest of the day for photographing new creations, edit the photographs and update my shop (website). Other than that, I try to do a little bit of everything as I go or as needed.
Becky: Do you have a social media platform that brings in more sales for you than others?
Nuby: I would say Instagram, since it is more of a visual platform, has taken the lead on sales/engagement for my creations.
Becky: What have been some of your biggest challenges with running a jewelry business.
Nuby: I've ran into multiple challenges, but I would say these are the biggest for me: time management, over-spending money & finding resourceful suppliers.
Becky: You use a lot of Nunn Design Jewelry Findings in your work. Thank you. How did you come to discover Nunn Design and why do you trust your jewelry to our products?
Nuby: A friend of mine had mentioned the brand a long time ago but it wasn't until recently, when I started sculpting tiny succulent pieces, that I came across it.  After trying them out and loving them, I decided to go directly to the Nunn Design website and went crazy with the amount of findings! 
The three main reasons why I trust the Nunn Design products on my creations are: I appreciate that the company gives thorough specs (or specifications) on materials for each item, the quality and plating are amazing, consistent and unlike any other I've tried before, and the customer service is remarkable.
---
Be Inspired!
There are so many ways to be inspired by Nuby. Although her work has a consistent feel to it, there are a lot of options of items to select from.

(Source: instagram @nuby_colourful.blossom)

(Source: instagram @nuby_colourful.blossom)

(Source: instagram @nuby_colourful.blossom)

(Source: instagram @nuby_colourful.blossom)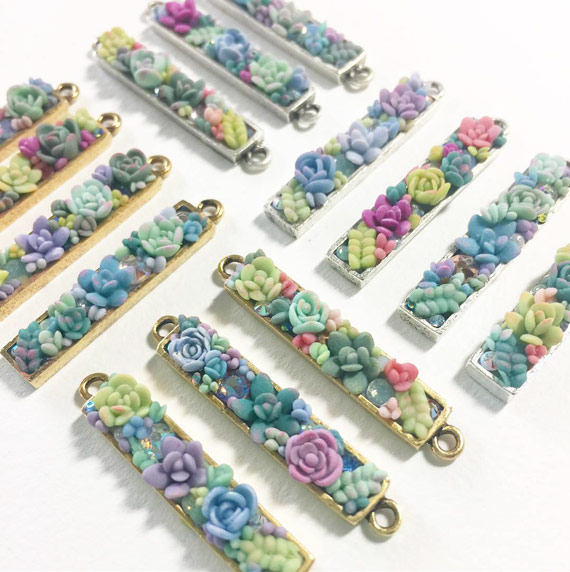 (Source: instagram @nuby_colourful.blossom)

(Source: instagram @nuby_colourful.blossom)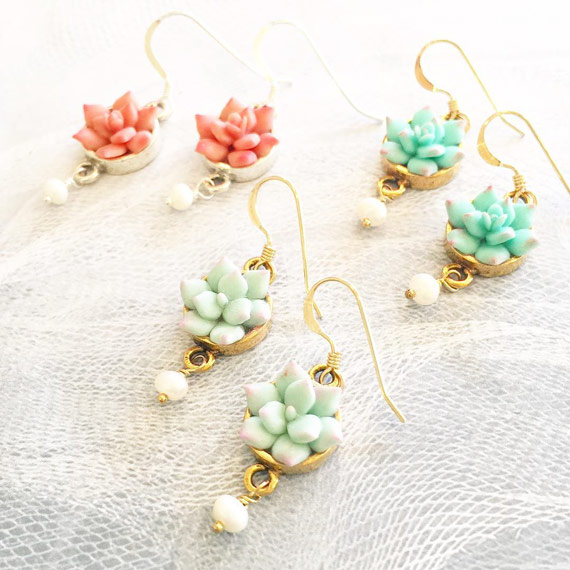 (Source: instagram @nuby_colourful.blossom)
---
See More of Nuby's Work!
---
Shop Nunn Design Wholesale
Nunn Design has been supplying jewelry artists with findings for over 20 years. Shop wholesale jewelry findings for creative jewelry makers.
Shop Nunn Design!
---
How to Purchase Wholesale?
If you are interested in becoming one of the many designers who trust their jewelry to Nunn Design Findings, please join us by registering to become one of our wholesale customers!
Please visit our Where to Buy Page for a listing of online stores that sell Nunn Design Findings retail.
---

If you enjoyed reading this post, please subscribe to our blog. Here are 10 Reasons Why to Subscribe and a place to do so!