Thank you to everyone who sent in their creations to be included in our Nunn Design Brags on You! blog post. As always, it is super fun to gather all of these projects in one place to brag about! If you would like to be included in a Brags on You! post, please email me at becky@nunndesign.com.
---
Kim Johnson stopped by the Tucson To Bead True Blue Show to show off this fun bracelet she created.
---
The Becky Necklace looks like a fast and easy project. Julie Bean at Beadaholique created this video to show you just how to do it.
Shop the Supplies:
---
I was organizing a bunch of image files recently and came across this photo of a couple simple, but oh-so-elegant pieces that Stephanie Gard Buss created years ago. I still love these bezels!
---
This Astoria Necklace from Artbeads, showing several of our Nature Collection Charms, is super fun!
Shop The Supplies:
---
https://www.instagram.com/p/BPYDI53lU9l/?taken-by=ilovekumihimo
---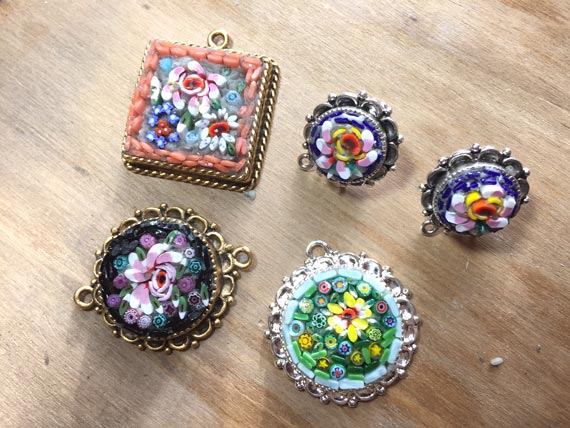 Here are some finished pieces created by the Carole Witt's students during her Micro Mosaic Workshop. These are first-time pieces with this technique for these students! Impressive huh?
---
Pearl, at the Beading Gem, is always coming up with fun tutorials for us to share! Take a look at what she is doing with Washi Tape! Easy Washi Tape Bangle Tutorial
---
Bonnie Heidler also stopped in to visit us in Tucson. She was wearing this beautiful necklace creation she made.
---
I also came across these projects from Marla Salezze in my archives. These jewelry pieces are now in the gallery.
---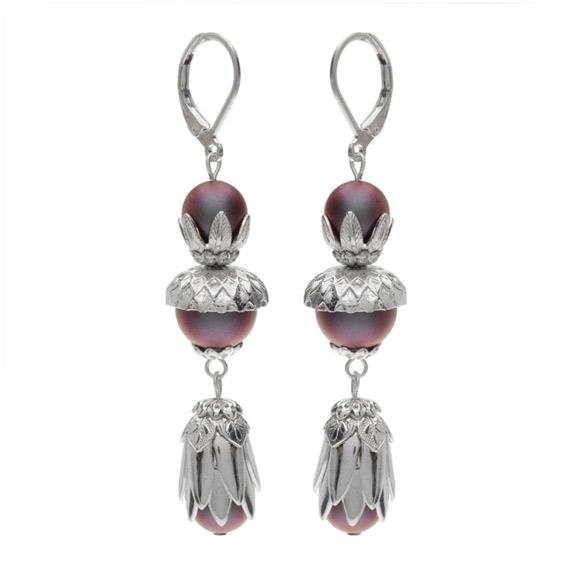 I created this pair of Beautyberry Earrings with Beadaholique for a Facebook Live video I shot last year.
Shop the Supplies:
---
Let Us Brag on You!
Thank you to everyone who sent in these great brags! If you have a brag you'd like to have considered for our next Brags on You! blog post, email me at becky@nunndesign.com
---

If you enjoyed reading this post, please subscribe to our blog. Here are 10 Reasons Why to Subscribe and a place to do so!