Brags on You just keeps getting better and better. It is such a pleasure to see what people are creating with Nunn Design Findings! Here is the latest round up!
Gypsy Lambs work always makes me drool. Her sense of color and how she combines varies gemstones is stunning!
Shop on Etsy: www.etsy.com/shop/gypsylamb
Follow on Instagram:@gypsy_lamb
---
Here are some fun samples created by Janet of Sistas with Bad Habits. Rumor is, Janet has been having great success with selling jewelry that she is wearing!
Website:  www.sistaswithbadhabits.com/
Instagram:@sistaswithbadhabits/
---
Here is some older work by Heather Powers of Humble Beads!Aren't they stunning!
Shop Humble Beads:www.humblebeads.com/
Follow on Instagram:@humblebeads
---
I have so enjoyed watching the creations of Shelly Sells Lemonade come to life. It is fun to see each embroidery artist have a look all their own.
Visit her website:www.shellysellslemonade.com/
Shop on Etsy:www.etsy.com/shop/ShellySellsLemonade
Follow on Instagram:@shelly_sells_lemonade/
---
Learn How:
Here are some Brags posts with tutorials! Be inspired and learn how to make these beautiful pieces with Nunn Design findings!
Beadaholique.com: Wire Wrapped Skull Earrings
Beadaholique is a great source for fun projects like these skull earrings! Watch the video and get inspired.
---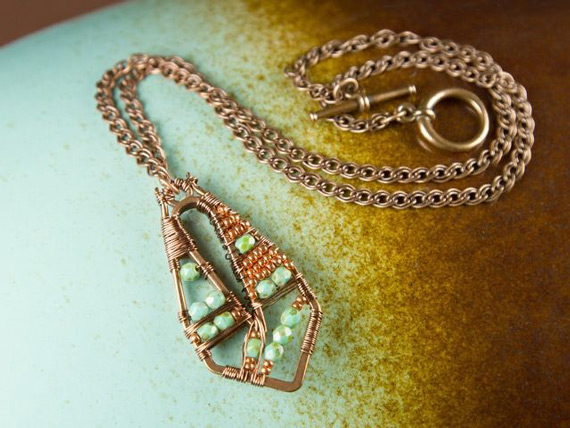 Artbeads.com: Copper Necklace with Custom Wire-Wrapped Pendant
Artbeads.com brings yet another cool piece to the table. This fun wire wrapped pendant looks like great fun to make – so easy to customize and make it your own.
---
Beadinggem.com: Easy Swarovski Crystal Resin Clay Ring Tutorial
Pearl with Beadinggem.com brings us an easy project for the beginner to the more advanced artist. Can you see these on your fingers?
---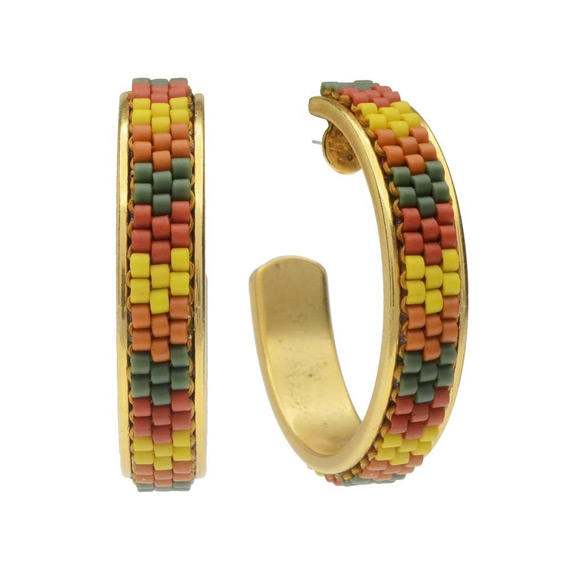 Beadaholique.com: The Redwoods Earrings
These beautiful beaded earrings from Beadaholique are great autumn accessories!
---
Beadaholique.com: Siren Song Earrings
More great earring choices from Beadaholique!
---
Fusionbeads.com: Fir Tree Drop Earrings Inspiration Project
Fusionbeads brings us these unique Fir Tree Drop Earrings – watch how its done and be inspired.
---
Fusionbeads.com: Hexagon Earrings
More great earrings from Fusionbeads – Can you say Fun?!
---
Fusionbeads.com: Modern Mandala Earrings
A burst of color makes these Mandala Earrings a great option! Thanks Fusionbeads!
---
Let Us Brag On You!
That is a wrap for this batch. Thanks again everyone. Such amazing talent out there using the Nunn Design Findings! If you are using Nunn Design Findings and want to be included in a Brags on You! blog post, please email me at becky@nunndesign.com or use hashtag #nunndesign on instagram!
---
Shop Nunn Design Wholesale
Nunn Design has been supplying jewelry artists with findings for over 20 years. Shop wholesale jewelry findings for creative jewelry makers.
Shop Nunn Design!
---
How to Purchase Wholesale?
If you are interested in becoming one of the many designers who trust their jewelry to Nunn Design Findings, please join us by registering to become one of our wholesale customers!
Please visit our Where to Buy Page for a listing of online stores that sell Nunn Design Findings retail.
---

If you enjoyed reading this post, please subscribe to our blog. Here are 10 Reasons Why to Subscribe and a place to do so!