You are here:
Brags on You!
Brags on You!
Yet another round of exciting inspiration and education from our Nunn Design customers! Thank you everyone for all that you do to inspire and nurture creativity!
---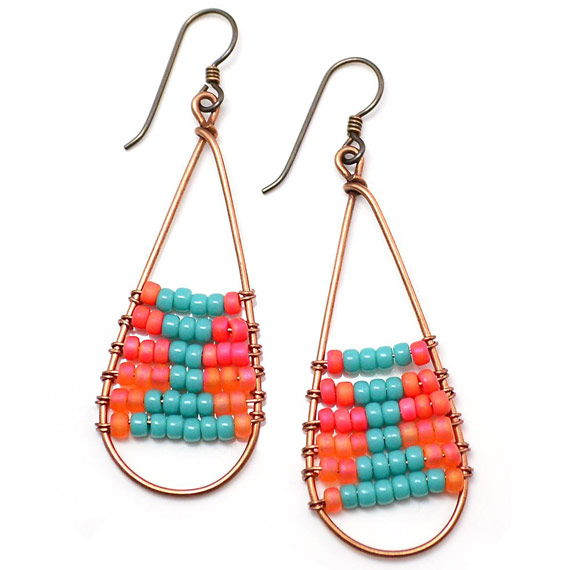 I'm super excited about Nunn Design being part of what Emily, Kate & Janice are doing over at beadshop.com. If you haven't yet started following them, they are worth checking out! Their Facebook Live episodes are epic and packed full of great tips and techniques. Great projects, great education and great fun!
Watch the Facebook Live Video:
Shop Wholesale the Supplies:
---
Yet another great project from beadshop.com! Love the detail in the instructions guys!!
Watch the Facebook Live Video:
Shop Wholesale the Supplies:
---
Mary Ferland of Arizona stopped into the Nunn Design booth during To Be True Blue to show off this necklace that she was inspired to create.
---
I recently posted, on Instagram, a pair of wire wrapped earrings like what Artbeads.com created here! These seem to be a very popular look that many people are attracted to!
---
I know that Tucson was already a couple months back, but I thought you might want to see the booth and the projects that we displayed. Kate and Emily of beadshop.com walk you through the booth in this video!
---
Fusion stopped by too! Meet the great gals behind all that great creativity that goes on at fusionbeads.com. Lindsay, Katie and Mari are a lovely team!
---
Let Us Brag on You!
Thanks so much everyone! If you would like to be included in a Brags on You!, please email me your projects for us to share at becky@nunndesign.com. You can also use #nunndesign on instagram for us to find your projects!
You may also like to read: