It is such a blast seeing all of these great jewelry collections created by our customers. Thank you to everyone who sent in this week's Brags on You! jewelry to share. If you would like to be included in one of our posts, please email me at becky@nunndesign.com.
---
Zelei Designs mission is to share their Pacific Island influenced designs with the world. A mission that they are fulfilling very nicely don't you think? Visit Zelei Design
---
Pearl at the Beading Gem has another great idea on her blog using Yoola Design Wire ISK Kit and the Nunn Design Hammered Cuffs.
---
Claudia Walpole sent in these amazing pieces! Wow! Her attention to detail is truly remarkable! scrollybits@gmail.com
---
The design team at Cut Out + Keep created a couple tutorials using Nunn Design Findings and Crystal Clay. Take a look!
---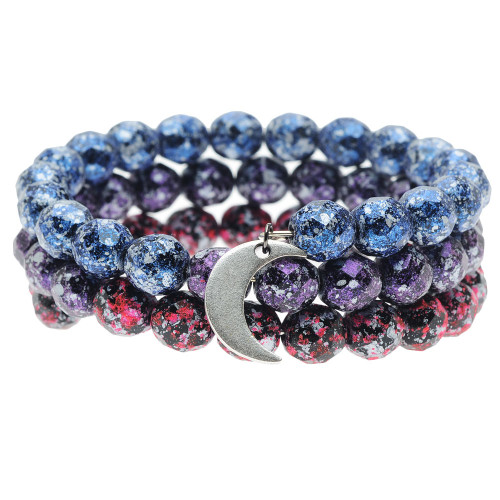 The design team at Beadaholique has a couple new tutorials using Nunn Design Findings. Click on each of the images to visit Beadaholique for tutorials. Thank you Team Beadaholique!
---
Gay Isber out of Hutto, Texas is always finding fun things to create!
www.gayisber.com
---
Brags on Jill Erickson for having two sold out classes at Bead & Button. Looks like there still is limited seating for her Seed Bead Mosaic Heart Pendant and Post Earrings class!
---
Sarah Bober also has some seats available for her Crystal Clay Ombre Pendant.
---
Thank you everyone for sharing your creativity with us! If you would like to be included in a Brags on You!, please email me at becky@nunndesign.com.
I love seeing what you are creating!
---
Shop Nunn Design Wholesale
Nunn Design has been supplying jewelry artists with findings for over 20 years. Shop wholesale jewelry findings for creative jewelry makers.
Shop Nunn Design!
---
How to Purchase Wholesale?
If you are interested in becoming one of the many designers who trust their jewelry to Nunn Design Findings, please join us by registering to become one of our wholesale customers!
Please visit our Where to Buy Page for a listing of online stores that sell Nunn Design Findings retail.
---

If you enjoyed reading this post, please subscribe to our blog. Here are 10 Reasons Why to Subscribe and a place to do so!