It is our belief at Nunn Design that art and creativity are essential. We take great pride in having a small part to play in your creative journey as you choose to design with Nunn Design Findings.
Over the past few weeks we have celebrated several artists on our various Nunn Design social media platforms. Our hope in featuring these makers is that it provides a gateway of permission to explore and experiment.
Let's get started bragging!
---
Beautiful! Necklace by @seedandsoil_shop
---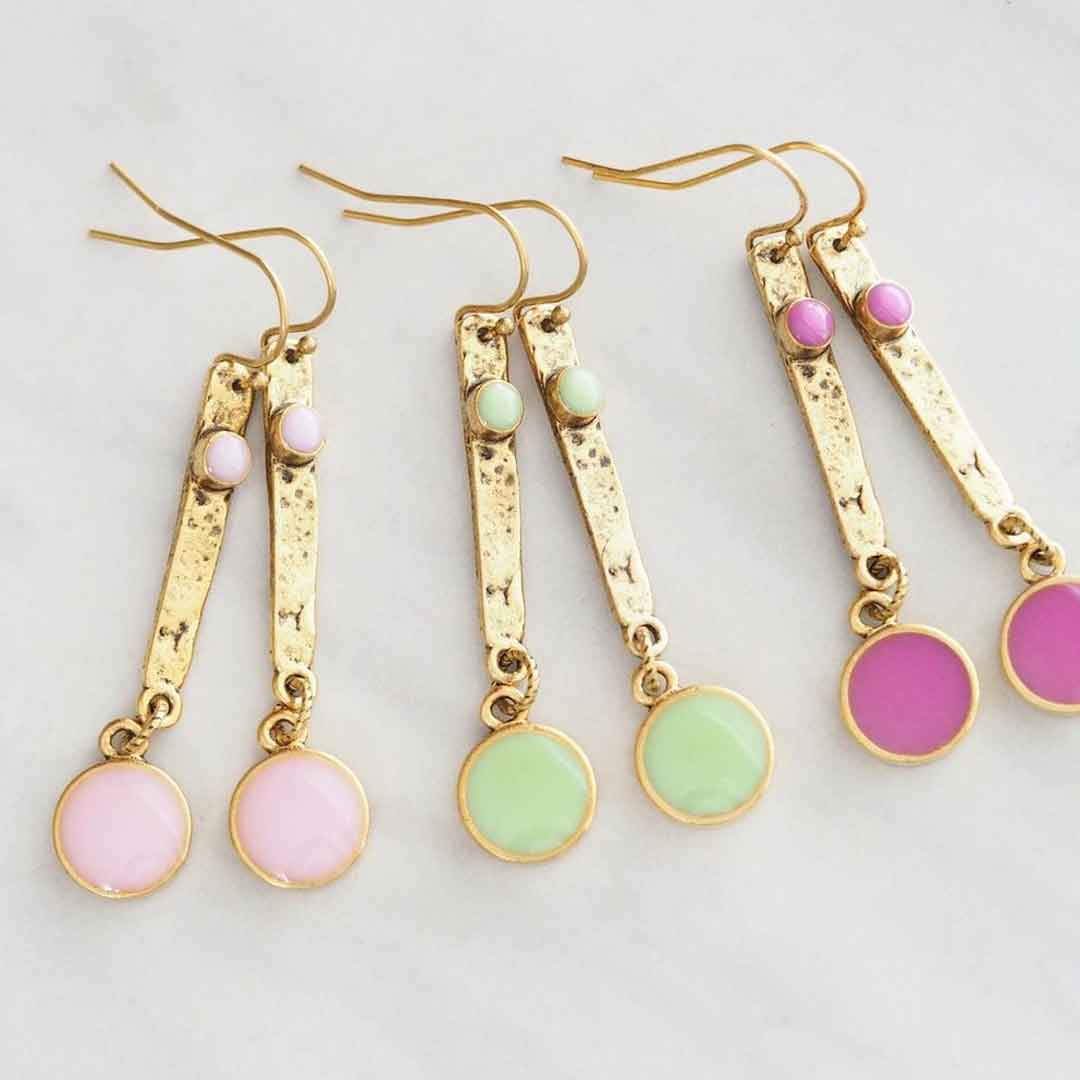 How cute are these?! Lovely earrings by Janet of @sistaswithbadhabits!
---
I can't get enough of @aprilhilerdesigns lichen botanical jewelry!
---
I love that this ring, by @sweetellabella_crystals, features stone from a meteorite! Out of this world!
---
Cute succulent stud earrings by @nuby_colourful.blossom!
---
Lovely flower rings by @jasmines.jewels!
---
Stunning green! Beautiful necklace by @padmasana_lamb!
---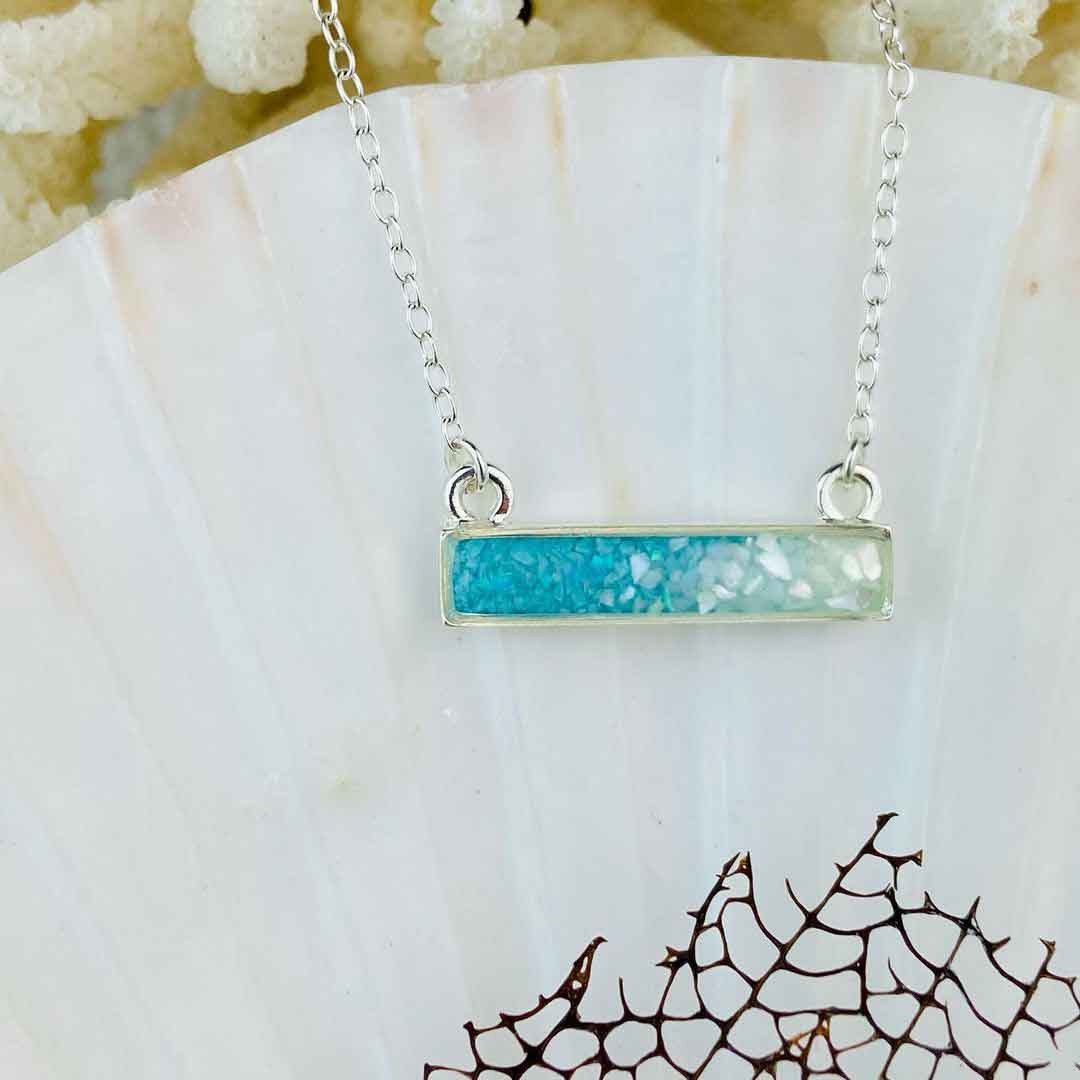 Lovely opal and beachsand necklace by @shanellbyshanell!
---
Adorable metal stamped earrings! Lovelies by Janet of @sistaswithbadhabits!
---
Gorgeous purple drop earrings by @leoandlynnjewelry!
---
I love these embroidered bracelets by @stitchingwonderland!
---
Those textures are beautiful! Lovely pinecone necklace by @tausendharz.de!
---
What gorgeous colors! Beautiful earrings by @padmasana_lamb!
---
So pretty, by @ggjewelsblooms! They call this the Party Petal Collection!
---
So very dainty and beautiful! Stackable rings by @seedandsoil_shop!
---
What beautiful pieces, and aesthetic, by @thefabledrosecollection! They are a mother & daughter duo creating lovely jewelry "inspired by secret gardens & fairytales."
---
A great message from @littlebluebusjewelry. Be still.
---
I adore the beautiful broken pottery jewelry of @nozomiproject!
---
Crushed stone and colorized resin, just lovely! Pendants by Jennifer of @bluejjewelry
---
What beautiful flower graphics! Lovely earrings by @edun.jewelry
---
Oh my goodness!!! These are wonderful!!! Beautiful heart pendant mosaics by @sundogmosaics!
---
So cute! I love these moon earrings by Jill of @brave.sunday!
---
How elegant are these Queen Anne's Lace earrings by @aprilhilerdesigns?!
---
Lovely bee pendants by @bluejjewelry!
---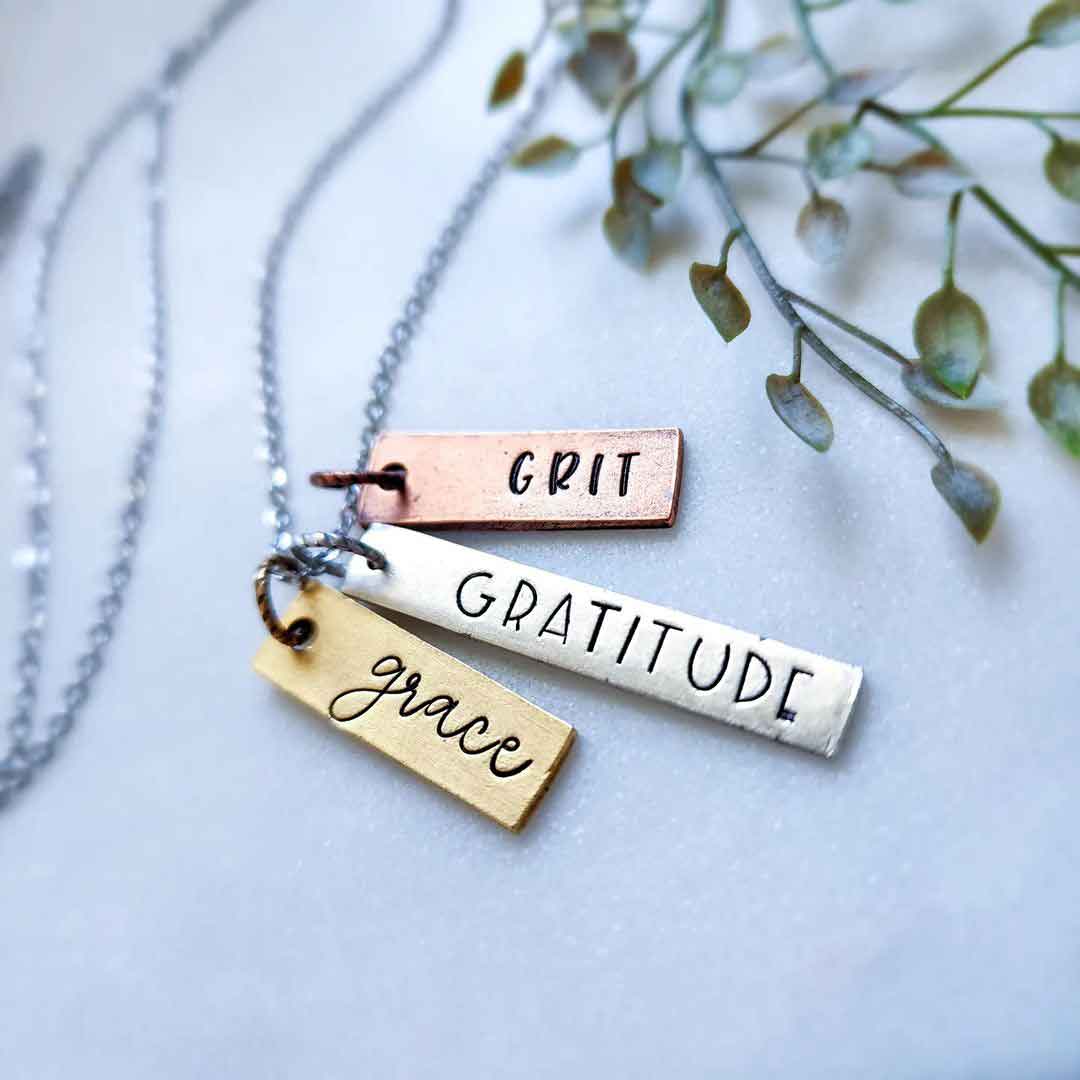 Grit. Gratitude. Grace. Great necklace by @littlebluebusjewelry!
---
What a charming shell necklace by @shanellbyshanell!
---
To all of these artists, we celebrate you. Thank you for showing up and doing your work. Thank you for being committed to living a creative life and being dedicated to your small creative businesses.
– Becky
---
Shop Nunn Design Wholesale
Nunn Design has been supplying jewelry artists with findings for over 20 years. Shop wholesale jewelry findings for creative jewelry makers.
Shop Nunn Design!
---
How to Purchase Wholesale?
If you are interested in becoming one of the many designers who trust their jewelry to Nunn Design Findings, please join us by registering to become one of our wholesale customers!
Please visit our Where to Buy Page for a listing of online stores that sell Nunn Design Findings retail.
---

If you enjoyed reading this post, please subscribe to our blog. Here are 10 Reasons Why to Subscribe and a place to do so!