At Nunn Design, we recognize the incredible dedication and hard work that goes into creating beautiful, unique jewelry pieces. We know that as makers, you invest your time, energy, and passion into exploring new techniques, experimenting with materials, and pushing the boundaries of what's possible.
That's why we are grateful to have you as part of the Nunn Design community, and to be a part of your creative journey. When there are so many options available in the marketplace, we can't thank you enough for making the choice to design with the Nunn Design Collection.
As we move forward into the future, we want to take a moment to celebrate your achievements, your creativity, and your unwavering commitment to your craft. This blog post is dedicated to recognizing the amazing artisans who continue to show up week after week and do the work. So, let's take a moment to celebrate you, your talent, and your incredible contributions to the world of jewelry design!
Now, let's get to bragging on you!
---
I never get tired of the marvalous mosaics by @mothandtwig!
---
Feels like Spring! Darling earrings by Janet of @sistaswithbadhabits!
---
So sweet! A lovely botanical necklace by @rebeccanoeldesigns!
---
Look at those colors, in such a small canvas! Delicate beauty by @sweetellabella_crystals!
---
Stunning stud earrings by Susan of @joeyfivecents!
---
Beautiful! By @dbush23435!
---
Super cute! I love the mushroom trend! These are done by the talented Nicole of @sweetellabella_crystals!
---
Bold, beautiful, made with broken pottery! Lovely statment necklaces by @nozomiproject
---
How cute are these? Earrings by @adorejulesdesigns!
---
How delicate and lovely! Necklace by @poeticalias!
---
Stunning! Necklace by June of @mothandtwig!
---
I adore these! Rings by @nmfourteen505
---
Obsessed with these succulent garden necklaces by @nuby_colourful.blossom!
---
Nature meets art in these gorgeous fern leaf earrings, by @aprilhilerdesigns! I love how these earrings combine natural elements with modern materials to create a one-of-a-kind accessory.
---
This @sistaswithbadhabits necklace is giving us all the spring vibes! A perfect accessory to liven up your wardrobe.
---
Check out these gorgeous @padmasana_lamb necklaces! The bright colors of beads on open hoops are simply stunning.
---
We're loving this stunning set of bracelets from @austinbraceletco featuring Amazonite & Moonstone!
---
Check out this beautiful pair of earrings by @shanellbyshanell!
---
So pretty! What a beautiful and delicate bracelet by @seedandsoil_shop!
---
I love these! Delicate and sophisticated mother of pearl earrings by @sweetellabella_crystals!
---
So perfect for Spring! Nuby makes the loveliest succulent and floral polymer clay jewelry pieces! @nuby_colourful.blossom
---
Susan, of @joeyfivecents, uses vintage paper for her jewelry – such as playing cards for these earrings. I love the abstract quality happening here!
---
Just gorgeous! Beautiful black botanical collection by @rebeccanoeldesigns!
---
I love the use of chain to create length to pieces in these charm necklaces, by @dawnjosephine!
---
I love this line by @aprilhilerdesigns!
---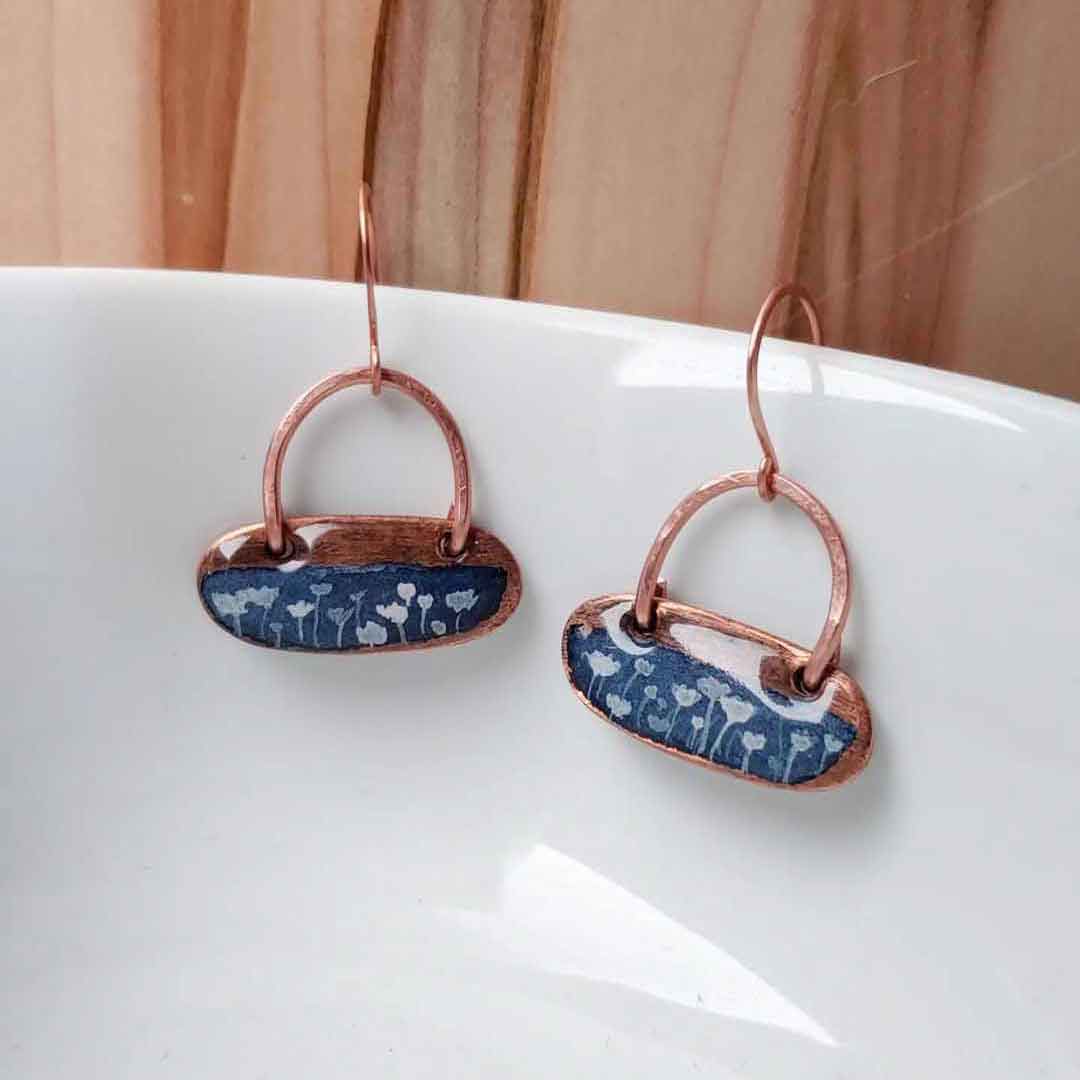 Jocelyn, of @flowerleafstudio.jewelry, paints a beautiful "faux cyanotype" on her jewelry and it is stunning!
---
Check out these lovely resin pieces by @michelle_meyer_studio! She made them with crushed seashells and resin for a personal keepsake.
---
---
Shop Nunn Design Wholesale
Nunn Design has been supplying jewelry artists with findings for over 20 years. Shop wholesale jewelry findings for creative jewelry makers.
Shop Nunn Design!
---
How to Purchase Wholesale?
If you are interested in becoming one of the many designers who trust their jewelry to Nunn Design Findings, please join us by registering to become one of our wholesale customers!
Please visit our Where to Buy Page for a listing of online stores that sell Nunn Design Findings retail.
---

If you enjoyed reading this post, please subscribe to our blog. Here are 10 Reasons Why to Subscribe and a place to do so!