If you are new to creating handmade jewelry using Nunn Design 2-Part Resin, we have got you covered! Once you learn the basics of how to mix and work with our resin, a whole new world of adding pigments to create colorized resin awaits you!
Incorporating on-trend colors into your resin jewelry designs can help your company produce jewelry that will sell. To make sure that we are providing up to date forecasting on color trends, we turn to the experts at The Pantone Color Institute. Their jobs are to forecast global color trends and advise companies on how to incorporate these colors into their brand identities. That is why you will see so many of the same colors throughout the marketplace.
---
Pantone 2023 Color Resin Formula Cheatsheet!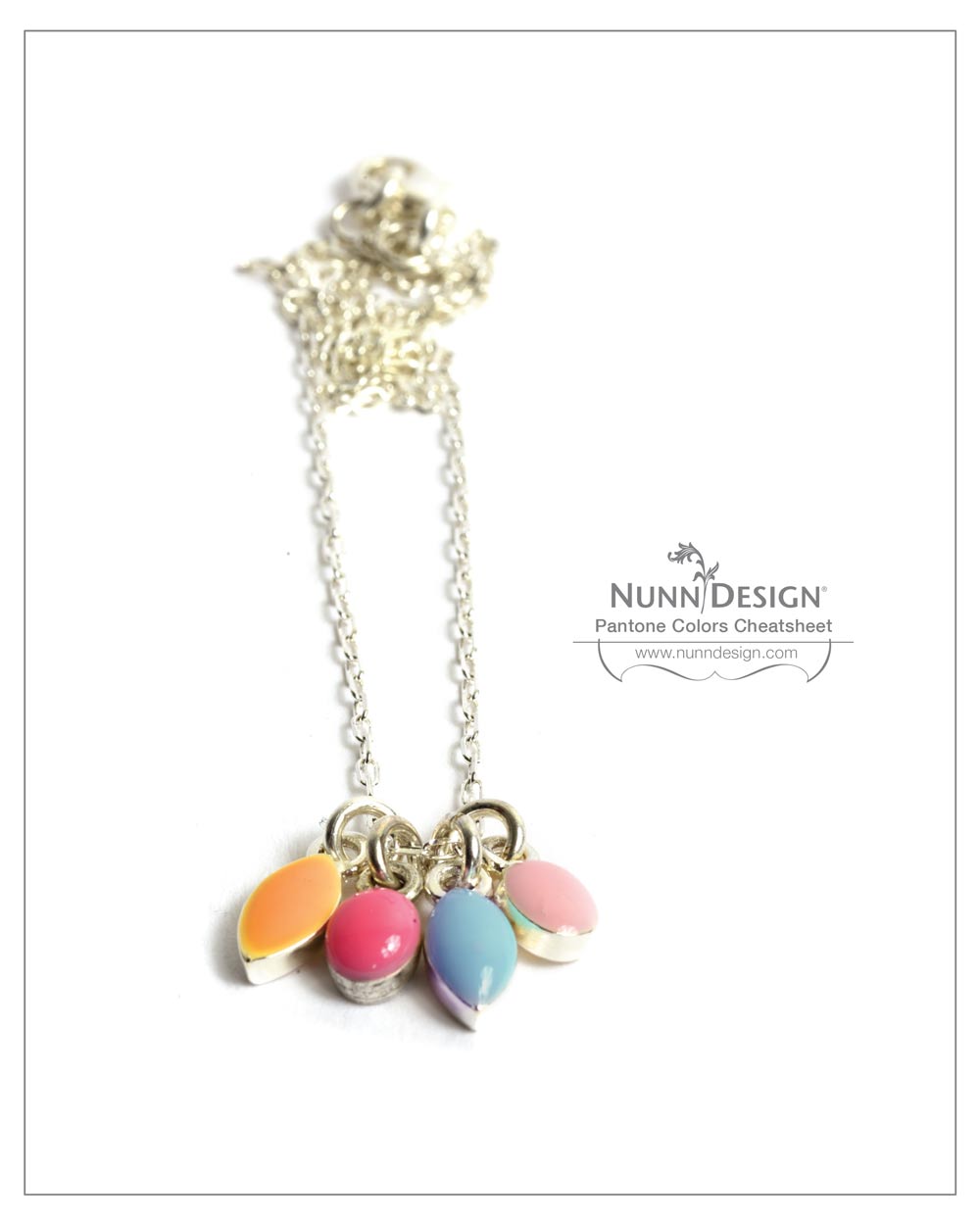 Download a free copy of the Nunn Design Pantone 2023 Color Cheatsheet!

We've rounded up 10 of our favorite Pantone colors for 2023 from this year's lineup and have updated our Nunn Design Pantone Cheatsheet. When it comes to creating colorful resin jewelry, the key is to have the right resin color formulas. We have done the color formula work for you, so you can focus on creating!
The 2023 Pantone Spring/Summer Colors we've created resin formulas for are: Fiery Red, Beetroot Purple, Tangelo, Peach Pink, Empire Yellow, Crystal Rose, Classic Green, Love Bird, Blue Perennial, and Summer Song! Check out the formulas in our cheatsheet!
---
Learn How: Colorizing Resin Tutorials
Nunn Design offers dozens of tutorials on how mix our clear 2-part resin and colorize the resin using Castin' Craft Opaque Pigments on our blog! Here are a couple projects to get you started!
Bitsy Earrings with Colorized Resin
Colorized Resin with Jacquard Pearl Ex Powdered Pigments
Crystal Clay, Rubber Stamping and Colorized Resin
Sculpted Crystal Clay with Colorized Resin
Colorized Crystal Clay, Organics and Colorized Resin
Colorizing Resin in an Open Back Bezel with Organics
---
Shop the Supplies!
---
Shop Nunn Design Wholesale
Nunn Design has been supplying jewelry artists with findings for over 20 years. Shop wholesale jewelry findings for creative jewelry makers.
Shop Nunn Design!
---
How to Purchase Wholesale?
If you are interested in becoming one of the many designers who trust their jewelry to Nunn Design Findings, please join us by registering to become one of our wholesale customers!
Please visit our Where to Buy Page for a listing of online stores that sell Nunn Design Findings retail.
---

If you enjoyed reading this post, please subscribe to our blog. Here are 10 Reasons Why to Subscribe and a place to do so!