I'm a little obsessed right now with incorporating fibers and handcrafts into jewelry. I've always been really attracted to handcrafts such as crocheting, knitting and needlepoint.
As a product developer and designer, I look for ways in which artisans can create unique handcrafts and make money doing what they love. The inexpensive cost of labor in third world countries make it really hard for people to create handmade products and earn a livable wage. I think the trick might be in creating items, such as jewelry, that typically have a higher perceived value than say a pin cushion or a napkin.
Here are some exciting pieces that I have found and want to share with you.
---
Vanessa Handmade
I'm so loving what Vanya at VanessaHandmade is creating on Etsy. Vanya is a self-taught artist in Bulgaria creating really unique and wonderful pieces.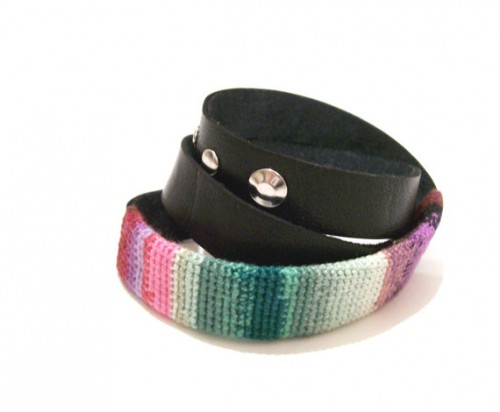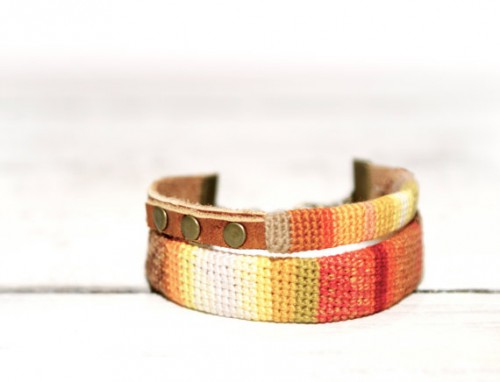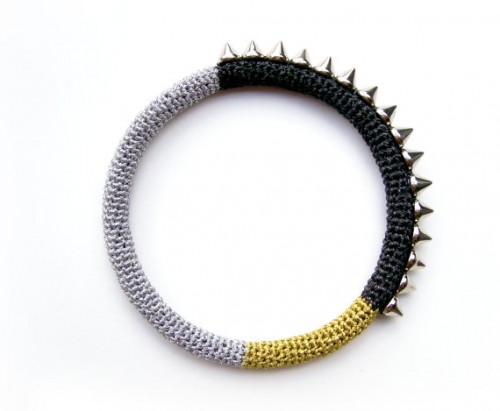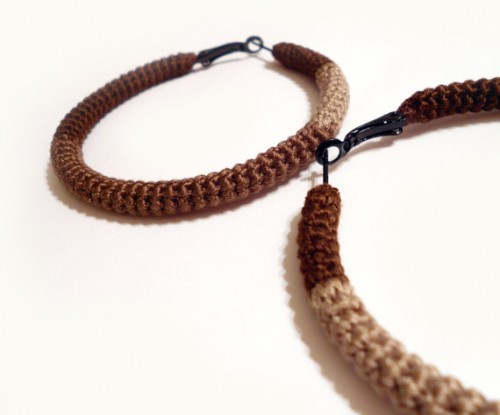 To see more of Vanya's work, visit her Etsy site at: https://www.etsy.com/shop/vanessahandmade?ref=l2-shopheader-name
---
Fiber Luscious
Jill O'Leary has been an artist as long as she can remember. Her love and passion is working with fabric, fibers and color. Jill does a lot of custom work and I can't help but drool over all of the lovelies that fill her Etsy shop.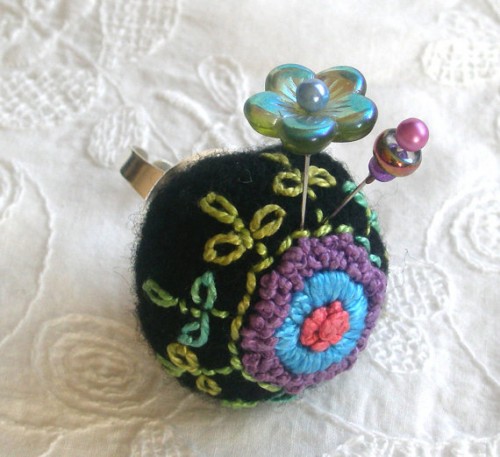 To see more or Jill's work, visit her Esy site at: https://www.etsy.com/listing/164648211/reserved-for-sophie-black-wool
---
Alyson G. Design
Alyson is creating beautiful pieces of wearable art using silk and semi-precious stones. Her pieces are truly beautiful.
To see more of Alyson's work, visit her website at: http://www.alysong.com/silk.html
---
Your thoughts?
Although all of these are super lovely looks, which style are you most attracted to? The hand crochet, needlepoint or silk?
---
Shop Nunn Design Wholesale
Nunn Design has been supplying jewelry artists with findings for over 20 years. Shop wholesale jewelry findings for creative jewelry makers.
Shop Nunn Design!
---
How to Purchase Wholesale?
If you are interested in becoming one of the many designers who trust their jewelry to Nunn Design Findings, please join us by registering to become one of our wholesale customers!
Please visit our Where to Buy Page for a listing of online stores that sell Nunn Design Findings retail.
---

If you enjoyed reading this post, please subscribe to our blog. Here are 10 Reasons Why to Subscribe and a place to do so!